Are you assigning a rhetorical analysis essay? Why not try having students use rhetorical analysis sentence starters?
But, you might say, then students aren't using their own words.
When someone says this, I think of that tear-jerky ending scene from Finding Forrester when William Forrester comes out of seclusion to defend his friend, Jamal Wallace, who is being accused of plagiarizing Forrester's words. "I helped him to find his own words by starting with some of mine," he says.
This is exactly what sentence starters for rhetorical analysis can do.
We give students some of our own words to move them toward more sophisticated analysis.
This is also an easy way to differentiate for students who may struggle with writing a rhetorical analysis essay. These stems will nudge students to talk about ethos, pathos, and logos, as well as SOAPStone and rhetorical devices.
25 Rhetorical Analysis Sentence Starters
It's important to teach students to use these stems, but as a springboard to further analysis.
This means that students should not simply complete the sentence, filling in the blanks (…) and moving on. They must unpack the move the author is making in order to connect it to their focus for rhetorical analysis.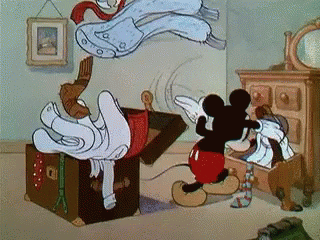 After the starter sentence, it will be necessary for students to dig into "why" the author made that particular choice and "how" it shows purpose, tone, message, etc. For this, students will need to use basic text analysis skills as they unpack words and sections of the text to discuss on a deeper level.
The writer/author/speaker describes … in order to highlight…
The writer/author/speaker inspires a sense of … by …
The writer/author/speaker reminds the audience of … because …
The purpose of the writer/author/speaker is demonstrated through the organizational pattern of …
The repetition of … allows the reader to infer …
Unpacking this word a bit further allows the reader to understand …
Pursuing a deeper understanding of this topic, the writer/author/speaker reasons …
The writer/author/speaker allows the reader to connect … and … through use of … device.
The writer/author/speaker's credibility is clear when …
The use of … contributes to the writer/author/speaker's tone because…
It is important to notice that the writer/author/speaker's tone shifts when … because …
… and … are loaded words used by the writer/author/speaker because they make the audience feel …
The writer/author/speaker's use of collective pronouns implies…
Because the writer/author/speaker alludes to … , the listener realizes …
Organizationally, the opening and closing of this text are important and connected to each other in the way that they…
The imagery/description of the … creates …
It is clear that the writer/author/speaker knows his or her audience, because s/he appeals to its sense of …
The author's … reasoning allows the audience to …
… appeals to the audience by …
… shifts the audience's perspective by …
The argument is developed by the writer/author/speaker's use of …
The occasion / context shapes the speaker's message. We see this in …
The writer/author/speaker inspires a sense of … through use of …
The overall message becomes clear when …
To unpack this device even further …
Action Verbs for Rhetorical Analysis
In addition to the rhetorical analysis sentence starters above, I would suggest dreaming up your own for students to use (or having students come up with them). Every sentence starter needs an action verb. Here's a list to get you started!
Uses
Arranges
Classifies
Divides
Takes a Stand
Provides
Includes
Implies
Demonstrates
Argues
Reasons
Utilizes
Establishes
Reminds
Alludes to
Inspires
Causes
Contributes to
Creates
Reinforces
Joins Together
Thank you so much for allowing me to share some of my favorite rhetorical analysis sentence starters with you! I love hearing from my readers. If you have a question or a thought to share, please leave a comment and I'll respond as soon as I'm able.
---
Hey, if you loved this post, I want to be sure you've had the chance to grab a FREE copy of my guide to streamlined grading. I know how hard it is to do all the things as an English teacher, so I'm over the moon to be able to share with you some of my best strategies for reducing the grading overwhelm.

Click on the link above or the image below to get started!
---