Arguably, everything we ask students to do in the classroom–even beyond argumentative essay and persuasive writing–touches on argumentation in some way.  
Compose a speech. Sure, I propose we legalize ____.
Write a literary analysis. Absolutely, I argue the theme of the story is ____.
Have a discussion. Okay, I contend my answer to this question is right because ____.
Craft a poem that touches your readers. All right–or as the students would write–alright, I'm using this figurative language to create a mood of ____.
Indeed, inherent in all–nay, to be safe and more solid in my argument, let me adjust–inherent in most tasks in English and Language Arts is argumentation.
As such, it pays great dividends for students to be skilled in the art of argumentation and writing argumentative essays. This process often begins with finding the right argumentative essay topics.
Argumentative Essay Topics
With argumentative essay topics top-of-mind here, let's start by finding inspiration for argument.
I would contend–here I go making an argument–that one can find topics for argument anywhere (and yes, I meant to use the absolute anywhere there to make a point).
This, then, provides opportunity for students to find real-world argumentative essay topics and for us to meet students where they are at: on social media. Indeed, since students are sucking up screen time, we can use it as a tool for learning (instead of a tool to cyberbully others while negatively impacting their self-esteem and sleep cycles) and get argumentative essay ideas.
Here's an idea: students could open their social media app of choice and scroll through the news of the day.
What's happening in their community, in their country, on their planet?
What debates and discussions are people having right now?
They might find, at the local level, discussion over what to do with the old, abandoned mall–should it be plowed over and made into a car wash or a mattress store, for example?
Or they might find, at the international level, debate over how best to address nuclear weapons–should we join this arms agreement or should we sanction this country for its nuclear desires, for instance?
Students can consider these argumentative essay topics that pop up in their feed and be challenged to become an active participant in these conversations rather than a passive consumer mindlessly scrolling past important subjects to find the next TikTok trend.  
Or, conversely, one could have students USE something like TikTok trends to find argumentative essay topics.
What's a trend on TikTok (or any other platform)? Students could take a trend–say trending videos related to "glow-ups"–and weigh in on the trend, arguing a number of angles.
For example, to what degree is this trend unhealthy or helpful for teenagers?
To what extent is this trend driven by users versus advertisers and corporations?
When will this trend fade away?
Here's another idea to generate argumentative essay topics–have students choose a tweet, a truth, a blog post, really anything someone's posted or shared online with an audience publicly. Students can then write an argumentative essay as a response to this person's post.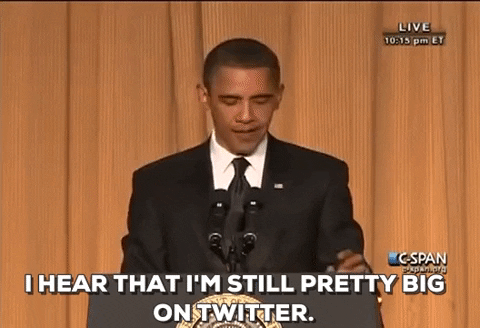 For instance, students could pick the latest post by polarizing figures like Elon Musk or Donald Trump. Students can begin by considering the rhetorical situation of the posts: 
What are the writers arguing in their posts?
What purposes are they working to achieve?
To whom are they targeting their message?
With this understanding, students can anticipate what they could add to the conversation in an argumentative essay (where they might, for example, disagree with Elon Musk's latest tweet on artificial intelligence).
Then, with a topic selected, students can begin considering an argumentative essay's structure and an argumentative essay's outline.
Thesis Statements for Persuasive Writing
Once a student has chosen a topic, the next consideration for an argumentative essay is its argumentative essay thesis and the writer's approach to the subject and the discourse surrounding it. In other words, what does the writer want to argue?  
Sometimes it's helpful to guide students to absolutes and extremes (the pro-con, the true-false, the right-wrong) and then have them consider alternative, more nuanced perspectives in between. Students can view subjects on a spectrum, like a number line in math, that encompasses a variety of viewpoints.  
Certainly, for instance, someone could argue no one at any time should possess or use a gun or that, on the other hand, everyone should proudly brandish a machine gun everywhere they go–but for most, their position falls somewhere in between. Instead of a yes or no, it's a yes, but . . . or a no, but . . . . Instead of an always or never, it's a most often or rarely.
Here, then, might be some example thesis statements:
The best way to combat climate change is to invest in solar energy.
Most people should transition to electric vehicles, even though they cost more than traditional vehicles, because they are better for the environment.
Students must then decide where they can make the strongest argument, which is often where they have the most relevant, sufficient, and accurate evidence.
Argumentative Essay Structure and Outline
With an argumentative essay thesis and evidence in mind, students can begin to shape their line of reasoning and their argumentative essay's structure and outline.
Where should they begin?
Where should they end?
In what order should things develop in between?
One could pose this to students like giving directions on a map, leading someone from point a to point b.
How will the readers get from here to there?
What direction can writers give to make sure readers know they are moving in the right direction? (One could point out here, for instance, that argumentative essay transition words like therefore and however serve as signposts and markers for readers, bridging ideas together.)
Students can begin to lay out their reasoning in a way that makes sense for them and for the readers.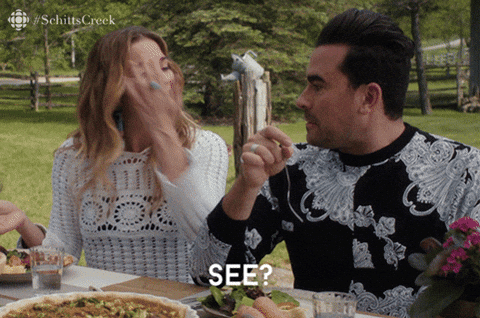 For example, does the writer want to argue why America needs gun reform before or after contending the solution to the problem? In this case, it would make more sense for the writer to build the need for the argument by arguing why it's a problem before contending how to fix it.
Once students have the order of their points in mind, they can begin to add evidence to their argumentative essay outline.
For many students, they will view outlining their ideas as a 1-to-1 ratio of reason to evidence: one reason in one paragraph equals one quote, paraphrase, or summary. While this 1:1 approach might be effective in some cases, it's important for students to understand that arguments are situational; there are no universal rules for argument such as: "every argument needs to be five paragraphs" or "a direct quote is all you need."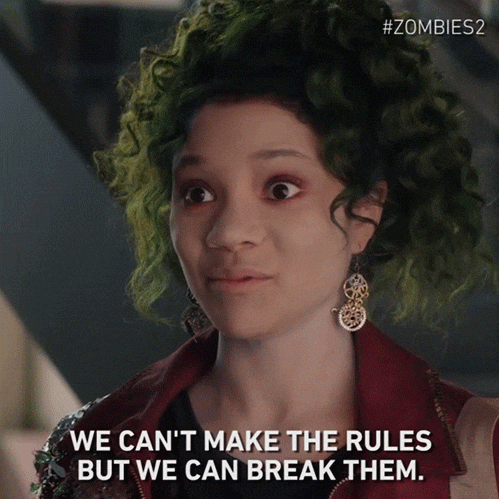 A reliable rule of argument to follow is that every argument is different, so when students make argumentative essay outlines, they need to be reflective, critical thinkers, asking themselves questions like: how much and what evidence is enough for each reason to prove and support their claims and thesis.
A teacher could explain this to students using a courtroom analogy: if someone's accused of a crime, how much evidence and what kind of evidence is needed to prove the person's guilt?
If it's a young child who stole a piece of candy, for example, finding candy in his/her/their pocket after a parent issues a clear "no candy for you" edict is probably sufficient enough to draw the conclusion that the child's guilty.
But what if someone is accused of a more serious crime? Is a fingerprint enough? An eyewitness's testimony? A full confession?
What collection and combination of evidence would prove without a reasonable doubt the person's guilt?
Students can treat their claims/thesis/evidence for an argumentative essay like courtroom attorneys, roleplaying a skeptical audience in need of persuasion.
Or they don't need to pretend! If it's the goal of our students to write a convincing argumentative essay, the argumentative essay topics, argumentative essay format, argumentative essay ideas, etc. don't matter if they don't share their writing with an audience.
Arguments don't exist in a vacuum.
They exist in relationships between writers and readers–so your students, as writers, need readers. They need readers to react, to question, to disagree, to agree, to (perhaps above all else) be real.  
As such, it's important for writers to share their writing with others.
One way to share student argument writing, for example, would be during peer reviews in the classroom where a writer could elect to share their favorite sentence, favorite paragraph, or favorite page of a piece of writing.
With these favorite selections, students could consider the purpose of their writing and how they are appealing to their audience.
For rhetorical appeals–logos, ethos, and pathos–students need to consider closely how they can touch the heads and hearts of their readers.  
Indeed, oftentimes an effective argumentative essay is one in which the writer appeals to the readers' emotions (pathos) through things like anecdotes and figurative language, appeals to the readers' sense of logic (logos) through things like analogies and statistics, and appeals to the relationship between reader and writer (ethos) through things like addressing a counterargument and establishing common ground.
Finding the most effective combination of appeals can help create an effective argumentative essay.
Evaluating an Effective Argumentative Essay
Perhaps now, at this point in the writing process, is an opportunity to give readers a chance to either use or design an argumentative essay rubric that measures the effectiveness of different parts of an argumentative essay like its rhetorical appeals and rhetorical techniques or thesis.
For instance, a teacher could give students four blank columns, labeled with "Yes, consistently" all the way to "No, not really" and ask them to fill in the blank boxes with descriptions, qualifiers, and notes that help differentiate different levels of quality for an aspect of an argumentative essay.
So, with thesis, for example, students might write under the "Yes, consistently" column that an effective thesis takes a clear position that the writer's audience is likely to disagree with or question.
For "No, not really," students might write the thesis shares a fact or summary (like social media can be an issue for teens today) rather than an arguable assertion.
With this student-created argumentative essay rubric, then, students can reflect on their own argumentative essay and share feedback on the writing of others through this framework.
In doing so, students can improve their argumentative essay's effectiveness.  
---
I know how hard it is to do all the things as an English teacher, so I'm excited to share some of my best strategies for reducing the grading overwhelm.