I remember my first workshop on differentiation in the classroom. The instructor was very zealous. There were chapters upon chapters copied from books for us to read. I left with an impending sense of dread that I would never be able to create individualized learning plans for each of my 120+ students.
Fast forward 15 years, and I now know that differentiated instruction is just a big, glittery word that folks in the education world like to throw around. This blog post is dedicated to the 100's of trees that were needlessly wasted for that first differentiation workshop. It is also dedicated to making sure that you have some pep in your step rather than doom and gloom when you hear the word differentiation.
Differentiation in the Classroom: 3 Myths Debunked
As far as I can see, there are three main myths in circulation (or just felt on an emotional level) about differentiation in the classroom. Here we go…
#1: Differentiation takes too much time.
Why is it that we feel like the end result of differentiation, if we are truly doing it "right," is a personalized learning plan customized for each student. Maybe if I had all the time in the world x infinity, right? This just isn't feasible, which makes it way off in mythical unicorn fluffy ice cream cloud zen world.
There is no guilt….I repeat, NO guilt in finding ways to make differentiation work for you.
The best thing to do is start small. Backwards plan. What is your ending goal, and how do you help ALL learners to get there? This is what differentiation in the classroom does. It builds a bridge between students and learning, giving them access to their own success.
#2: Differentiation means less rigor for weaker students.
Scaffolding a lesson or a project for students does not = less rigor.
Using a graphic organizer or purposeful grouping or more frequent check-ins does not = less rigor.
Consider this beginning of the school year activity…
Tell students that their goal is to get all team members to the door, counting their steps.
Ask students who took the most steps. The least steps.
Then ask if the number of steps matters if the goal was to get to the door.
Discuss how this symbolizes learning in the classroom.
You see, the number of steps doesn't matter as long as we get students to the "door."
➡️ Differentiation means having the same end goal for every student, but allowing different pathways to get there, building in extra steps, pauses for re-teaching, whatever it takes.
➡️ And for those students who get to the door faster (or maybe start out at the door), differentiation doesn't keep the door closed…it opens it so that students can walk through and further their learning.
#3: Differentiation = catering to different learning styles.
Saying that differentiation is just about catering to different learning styles is an oversimplification.
I've come to understand that differentiation in the classroom is much more about use of purposeful teaching strategies than thinking about learning styles.
My son, for example, is quite verbal and came back with verbal dominance on his CogAT exam in 3rd grade. Does that mean that his teachers should differentiate by playing to his area of strength?
Yes, the teacher could allow him to verbalize his understanding of a difficult math concept or to work with a partner. To be honest, though, as a parent, I expect much more than that. I want the teacher to use pre-assessment and formative assessment to use a variety of strategies to both challenge and support him, for the teacher to give him choice and voice as a part of the differentiation process.
Differentiation for Gifted Learners
It's important to note that more work does not always equal rigor or differentiation.
For advanced students, here are some quick ways to differentiate up.
Guide students toward a more complex inquiry or research question.
Provide a menu of options for students to challenge themselves by choice.
Encourage students to go deeper with a topic.
Provide less structure with accountability, allowing students to design their own pathway.
Have students create screencast tutorials for other students.
Provide ways for these students to submit their work to online publications or contests.
Allow students to choose between options for submission of their final product.
Create opportunities for advanced students to read, discuss, and create together.
Try adding a cross-curricular component to an assignment or project.
Have students design an alternative assignment with your support.
Differentiation for Struggling Learners
It's important to note that differentiating down does not mean less meaningful work.
For students who need more support, try these ideas:
Change the pace by allowing students to complete easier questions or steps first to build confidence.
Check-in with these students more frequently during work time.
Break a larger project into smaller steps with a checkpoints sheet.
Provide graphic organizers.
Allow students to write collaboratively.
Use "less is more" feedback that is designed to move students to their next step.
Use mini-lessons. I record these and link them in my feedback on student work so that they have a visual cue as well as a quick lesson or model to re-teach a concept.
Differentiation & Formative Assessment
In order to effectively differentiate for students so that they can all reach the same goal, whatever that goal may be, I need to make sure that I'm purposeful as a teacher in designing not only the summative assessment of that skill but also the formative assessments.
Formative assessment is a dipstick test for understanding while students are in the thick of learning. A really great formative assessment will tell me just what I need to know: who is demonstrating proficiency, who is advancing toward proficiency, and who is not progressing.
This gets messy when there are SO many skills to teach, though.
You must be purposeful in narrowing your focus. Which skills are essential for this assessment?
➡️ Something that I'm going to try this next year is to have students keep track of their progress toward the summative assessment / mastery of skills. They will set an initial goal, keep track of progress as shown on formative assessments, and conference with me.
Digital Differentiation Strategies
Now comes the fun part. Once you have data from a formative assessment, you can use differentiation in the classroom strategies to meet the needs of your learners.
Here are some student-led differentiation strategies that can take the burden off of you as a teacher and put more responsibility on your students as learners.
➡️ Choice boards offer students flexibility in task completion. You can instruct students to select a certain number of tasks or give them different options for demonstrating their learning. If you want to lock this down a bit more, you can color-code or number the tasks and tell students that they need to complete tasks in a certain color or number range depending on their skill level.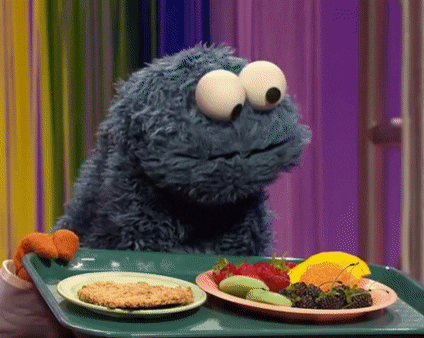 ➡️ Choose your own adventure forms allow students to choose a task, tutorial, resource, etc. from the opening page. Once their choice has been selected, students click "next" to advance to their chosen task. After students are finished, they will click to return to the same opening page menu to select another option.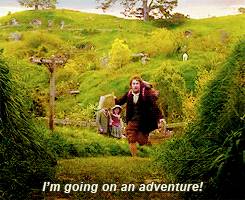 And here are some ways to work smarter, not harder when it comes to teacher-directed differentiation:
➡️ I use Google Classroom check-in questions frequently because they allow students to self-report on their progress with a larger project. They also allow me to respond with suggestions and resources that are tailored to each particular student.
➡️ Feedback is another great tool for differentiating in the classroom. Sometimes, I will ask students what kind of feedback they would find most helpful, allowing them to choose from 2-3 options.
I often use pre-recorded screencasts to differentiate as I am leaving feedback. Depending on student need, I will link to the appropriate screencast that will move him or her along.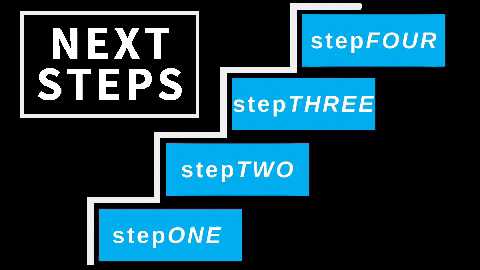 For example, in my last slam poetry unit, for a student who was struggling with basic show vs. tell, I linked to a screencast that walked through examples of how to narrow one's writing focus and use concrete details. For another student who was using Dr. Seuss-like rhyme, I linked to a "sophisticated rhyming" video. For an advanced student, I linked to a video about eliminating wordiness and pulling a motif through the poem.
Differentiation: Watch the Video Version
---
Hey, if you loved this post, I want to be sure you've had the chance to grab a FREE copy of my guide to streamlined grading. I know how hard it is to do all the things as an English teacher, so I'm over the moon to be able to share with you some of my best strategies for reducing the grading overwhelm.

Click on the link above or the image below to get started!