For this blog on classroom technology and integrating technology in the classroom, I am writing on a laptop, using a Google Doc, while Alexa streams music, my iPhone buzzes with text messages, the EcoBee fires up the air conditioning, and my Apple Watch measures my heart rate.  It's clear from my technology cocoon that I've been integrating technology in my life for a long time.  
Indeed, technology is everywhere–inseparable even from most things in our lives today–which is why we, as educators, should be integrating digital technologies in the classroom, using technology for communication with students, families, and colleagues; using technology to enhance learning; and using technology for formative assessment and summative assessment.
However, integrating educational technology into teaching and learning isn't as simple as pushing a Chromebook into students' arms.
No, to make the most of educational technology tools to reap the educational technology benefits, we must carefully consider the integration of technology in education.  
Learning to Use Educational Technology Tools
Think of educational technology tools – hardware like laptops or tablets or software like apps or programs as some educational technology examples – like tools you would find in a toolbox in the garage.  
You've got a wide variety of tools. Some look familiar and you have the general sense of how to use them (like a hammer), many look similar with little differences that make a big difference (like a flathead vs. Phillips head screwdriver), and some are downright dangerous if you don't know how to use them (like a circular saw). 
There are so many decisions to make with these tools: 
What tools do I have access to and where can I find them?
Which tool do I need in this situation?
How do I use it properly to get the job done safely and effectively?
How do I take care of it so it doesn't rust or break or bend?
Just as we wouldn't expect a student to walk into a garage to find the right tools to build a house and then to use those tools safely, we shouldn't expect students to know how, where, and when to use educational technology tools. 
As such, we should spend some time with students helping them learn to use these educational technology tools and to follow classroom technology rules.
To help students learn to use educational technology tools, here are 10 of my best tips for technology integration in your English classroom.
10 Tips for Effective Classroom Technology Integration in the English Language Arts Classroom
Tip #1: Define clear learning objectives.
Before incorporating technology, establish specific learning goals that align with your standards.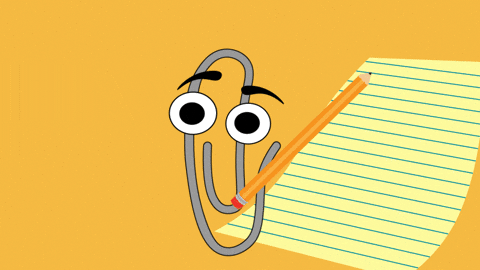 We know that technology unchecked can become a distraction or, worse, a crutch for students and tempt them with plagiarism and AI Chatbot responses, so when deciding whether or not to use technology, consider what you want your students to get out of the technology and how they can be using technology to enhance learning and meet learning objectives.
Tip #2: Select appropriate classroom technology tools.  
Choose technology tools and resources that are suitable for ELA instruction. This could include interactive writing platforms, digital storytelling apps, grammar and vocabulary apps, collaborative tools, and online reading resources.
In other words, you want your technology choices to support the curriculum and standards. For example, if your Common Core Standard requires students to write something, then a multiple choice quiz-style game on a Kahoot! wouldn't be the most appropriate tool to use.
Tip #3: Provide or seek out professional development.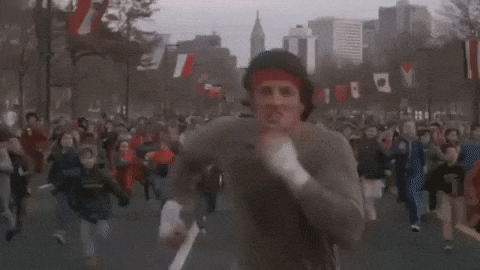 If you are confident in doing so and have the opportunity to do so, offer training and support to other teachers on how to effectively integrate technology into their ELA instruction.
Or, conversely, seek out training (which might include workshops, online courses, or peer collaboration) opportunities and personal learning networks that help you wrap your head around three key terms: technology-integration-classroom. 
Tip #4: Start with familiar classroom technology platforms.  
Begin by using technology tools that both you and your students are familiar with. This reduces the learning curve and allows everyone to focus on the content rather than grappling with unfamiliar technology.  
Indeed, there's a plethora of resources and educational technology tools out there–but we don't have to use it all. Start small, do it well, and then grow your repertoire.
Keep in mind, too, that there's often a redundancy in the capabilities of different educational technology tools, so if you find a platform that has a polling feature you like, then dismiss other sites and platforms that offer something similar.
Tip #5: Promote digital literacy skills.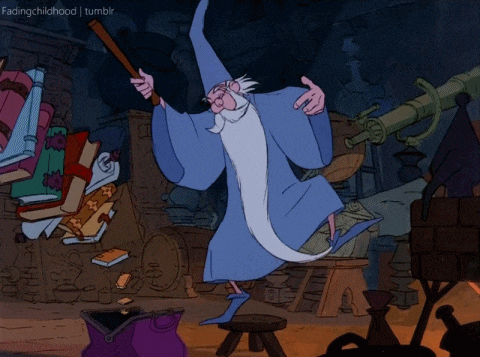 Teach students how to navigate, evaluate, and use digital resources effectively. Help them develop critical thinking skills to assess the credibility and reliability of online information.
In the era of "alternative facts," dwindling trust in traditional media, and ChatGPT, this is a daunting challenge to be sure–but it's a challenge we need to tackle.  For most students (and, let's be honest, adults, too), answers are found with a Google Search and the top few websites or a ChatGPT query. 
There's little engagement or fact-checking beyond receiving what was output by an algorithm. We must consider the effects of this and the extent to which it will impact students' abilities to think critically, to read widely, and to participate effectively in our democracy.
Tip #6: Encourage collaboration.
Use technology to facilitate collaborative learning experiences. Platforms like Google Docs, Padlet, or discussion forums can promote peer editing, group projects, and collaborative writing.
Students are accustomed to using technology to share, collaborate, and communicate with others–How many of your students are constantly watching TikToks, sending texts, posting on social media, for example?–so let's put that to good use in the classroom and have them use technology to further their education rather than their entertainment. 
Tip #7: Incorporate multimedia elements in classroom technology.  
Take advantage of multimedia resources to enhance comprehension and engagement. Use videos, audio clips, images, and interactive websites to support reading and writing activities.
There are many, many free resources out there that we can find and use (or better yet, that students can find, share, and use) to help us in the classroom. 
Consider things like Google Expeditions, TED Talks, and AI Art Generators to bring life to concepts, places, and learning.
Tip #8: Foster creativity.
Integrate technology tools that encourage creativity, such as digital storytelling apps or multimedia presentation tools. These can help students express themselves and develop their writing and communication skills.
A Google Jamboard, for example, can work wonders in giving students a blank canvas to customize and personalize and, perhaps, share with others, which could be part of using technology for formative assessment.
Tip #9: Provide differentiated instruction.
Utilize technology to differentiate instruction and meet the diverse needs of students. Online reading platforms with adjustable reading levels, adaptive learning apps, or digital writing tools can support individualized learning experiences.  
Check out CommonLit or Quill, for instance, and see how you can personalize reading and writing experiences for students.  If our goal is to individualize education for our learners, many apps and programs make this easier for us as teachers to facilitate.  
Tip #10: Regularly assess and reflect.
Evaluate the effectiveness of technology integration by gathering feedback from students, reviewing student work, and reflecting on the impact of technology on learning outcomes, and as you do, make adjustments as needed.  
Technology is changing and evolving every day, so we need to be ready, too, to evolve our practices integrating digital technologies in the classroom.
To wrap things up, the integration of technology in education is not optional. 
The world mandates that our students need to live and thrive in a society run by machines–but that doesn't mean students need to be rundown or run over (metaphorically speaking here, unless a self-driving car goes full Terminator) by them. 
Instead, by integrating educational technology into our teaching, we can integrate it into students' learning, so they are prepared for the challenges and opportunities ahead in the digital and physical world.
---
I know how hard it is to do all the things as an English teacher, so I'm excited to share some of my best strategies for reducing the grading overwhelm.