Hey, hey!  Thanks for sticking with me as we've discussed how to give effective feedback on student writing and some philosophical ideas about easy grading strategies for teachers in middle school and high school. 
If you missed any of these posts, please take a few moments to catch-up by clicking the links below. Like my mother always said, you can't have dessert before dinner…and today's blog post is like a double-chocolate fudge sundae with whipped cream and sprinkles.
In this post about easy grading for teachers, I have put together a collection of 20 feedback strategies for teachers.
If you want to save time without sacrificing student learning, read on!
Easy Grading Strategies in High School: Previous Blog Posts
Practical Grading System for Teachers
If you're like me, whenever you read a professional development book or attend a workshop, you're more interested in the "what" and the "how" than the "why."
Make it practical.  Make it applicable.  Make it helpful.
I've come to believe that solving the grading problem for high school teachers is a combination shot of examining one's philosophy about grading, changing one's mindset and feedback practices (maybe even one's teaching practices to encompass in-class feedback), and trying a variety of different grading strategies to see what works best. 
Today, we're spending time with some more of the practical stuff for grading strategies in high school.
Quick Tip for Change in Grading Practices
But before we begin, let me give a quick tip for implementation. I challenge you to try one or more of these grading strategies, reflect, and see what adjustments can be made to "fine-tune" for your students, personality, and classroom assessments.  
I'm a firm believer that true and lasting change, especially change to one's teaching practice, is best approached thoughtfully and reflectively so that you don't become overwhelmed with all the possibilities and the new-ness of it all that you become stuck…and resort to what's comfortable…and fail to see the long-term benefits of these feedback strategies.
Focus Questions for Easy Grading in Secondary School
As we all learned in science class, there has to be some sort of control variable that stays constant even as you are changing your teaching practice for grading in high school.
We'll just call our control variables for grading whatever assessment you're working with and the student age group/class.
So, our questions become: 
How does a change in my feedback/grading practice impact student learning and/or performance on a given assessment?

How does a change in my feedback/grading practice impact my emotions and life…does this benefit me as a teacher and as a human or does it stress me out?
Ready to Harness the Power of Effective Teacher Feedback?
Keep in mind that the following feedback strategies are less focused on streamlining the "grading" process as on increasing student capacity for self-assessment and harnessing the power of in-class opportunities for feedback.
After all, we've already laid the groundwork for understanding what is "effective feedback" and how that differs from "grading." 
You see, there are all kinds of hacks out there that focus on what YOU can do to streamline the grading process.
Writing too much on student papers?  Use a coding system! 
Spending too much time on each paper?  Set a timer!
While those approaches aren't inherently bad, they still are just a band-aid on a larger problem. The problem is that teachers are spending too much time grading in high school. This leads to feedback that is not timely nor useful for student learning. 
20 Tips for Easy Grading in High School
1. Rock Star Moments
"Rock Star Moments" is a group feedback activity that asks a small group (3-4) of students to determine which writer in the group has the best example of different parts of the paper/skills. They share these "rock star moments" in a collaborative Google Slideshow.  You can then have different groups share with each other so that students are able to see as many "Rock Star" moments as possible.
2. Pattern Hunting & Self-Reflection
You don't always have to give a grade or even make extensive comments on student work.  You can use student reflection to track progress and look for patterns within those responses. Then, you can use those patterns to inform instruction. You can look for these patterns across a whole class or prep or look for these patterns with the same student over time. 
Chris Tovani suggests giving students consistent opportunities to leave tracks of their thinking, use those tracks to notice patterns, and adjust instruction on the basis of what kids know and what they need.  Although she suggests a daily check-in of some sort, I think the key is consistency.  To streamline data collection and make it easier to sort, you could use a Google Form.
Use One-Minute Papers to Strengthen Student Reflection  
An easy way to build student reflection into your daily/weekly classroom routine is to use the "One Minute Paper."
The traditional version of the "one minute paper" asks students two questions:  
What is the most important thing you learned during class today? 

What question is unanswered?
For a writing assignment, you can slightly twist this to gather trends in order to provide quick feedback. Choose 1-2 of the following questions and remember that if you're tracking individual student data over time it's best to stick with the same question or set of questions.
What is the most important revision you've added to your draft today?

What is the most interesting sentence you've added to your draft today? How does this improve your writing?

What resources have you used to improve your draft today?

What areas are still unrevised?

What question(s) do you have?
3. Easy Grading with Trend Feedback
If you aren't using student reflection to reveal individual or class patterns, you can also save time by quickly scanning through a set of papers with a note pad next to you to write down what you're noticing, and develop a mini-lesson or differentiated group work to target skills that need further work. This scanning and pattern-hunting process usually takes me 15-20 minutes instead of the hours it would take to provide extensive written comments, a.k.a. the nightmare of grading in high school.
4. Feedback Letter
This is the best, time-saving technique for grading in high school I've ever come across. Of all these feedback strategies, it's my BFF.  
Here's the gist:
After reading through a set of papers, you write a letter to students.  In this letter, you share and discuss overall trends you notice, share screenshots of awesome student examples, and provide suggestions and resources for revision.
The key is to make sure students have time to read the letter and revise on the spot. If you don't hold students accountable for reading revision based on your feedback, nothing happens. 
Click here to read more about how I use the feedback letter!
5. Feedback Puzzle
Out of my 20 feedback strategies, this one wins the fun award.  If you had the choice between receiving traditional teacher feedback, or playing a game, which would you choose? Umm…the game, of course! 
If you want to work smarter than the students, but not harder than them, turn feedback into a puzzle that students must solve. 
Puzzling forces students to look closely at feedback and think analytically about their own writing. Grading in high school should be student-led, don't you think?
So, how do you do use this easy grading strategy?
How about this? Write your comments on strips of paper and giving each group of students four essays, along with these four strips of paper. The group's task:  figure out which comment goes with which essay….and why!
Or maybe this?  Say "five (or any #) of these comments apply to your essay and one does not. Tell me which one and why."
6. Highlight-It-Up
Tell students which skill you are looking for.  Make sure this is aligned with the rubric and lessons/work the students have focused on in class.
Read through the assignment and highlight in two colors. I use green for "on target" and orange for "needs work." A streamlined version of this is to choose only one color.  If you're only highlighting the "on target" parts, it becomes even easy for you to provide quick feedback. With either of these feedback strategies, be sure to hold the students responsible for reflecting on why they think you've highlighted these areas and setting goals for revision.
7. Color-Coding
As a reflection activity, have students identify parts of an essay or evidence of a certain skill in different colors.
This can be used to have students self-reflect or for you to quickly scan, check, and feedforward with a quick, two-sentence response.
If you are having students color-code for their own self-reflection, I would encourage you to have students create a product with the self-reflection.  What will your students do with their reflection?  Engage in partner critique?  Choose one of the color areas to revise/strengthen?  
Ideas for Quick Student Self-Reflection:
Have students screenshot a "before" and then an "after" image of a paragraph and submit to you with their self-critique of what they changed and how it helps their overall draft.  

Have students answer a Google Classroom question, sharing what they "notice" and what they "wonder" as a result of their color-coding.  Or have them describe their "current" strengths/weaknesses as shown by color-coding and set a goal for improvement.
If you are having students color-code to make it easier for you to provide feedback, I suggest limiting feedback only to the skill you will be providing feedback on or to a certain section of the draft. This makes your job easy when looking at the draft because you can then check for misconceptions or misunderstanding of skills (i.e. does the student incorrectly identify his/her topic sentences?) and focus your comments on how to go about revising.
And when you do respond, keep that teacher grading response short and sweet.  Say something like:
I'm seeing _______________. As you revise, be sure to ________________.

 
8. Streamlined Assessment
Are you trying to grade too much?
Make sure that you're targeting only a couple of specific skills per assessment and grade based on these skills only. Some may disagree with me, but after 10 years of grading with bloated rubrics that assessed everything about every piece of writing, I knew there had to be a better way. 
If we teach fewer skills, but do a better job of teaching them, providing models and formative feedback, we are both more efficient and more effective.
Another way to streamline assessment is to, instead of creating "monster" summatives, design low-stakes assessments that focus on one skill at a time. One-strand rubrics are waaay easier to deal with than 6 or 7 or even 10-strand rubrics (cray-cray…I know!).
Kelly Gallagher, who strives to have his kids write 4x more than is assessed, suggests that the best way to improve writing is to have students write at a high volume.  However, If teachers are grading everything, then students don't receive as many opportunities to write.  I agree with his claim that "grading doesn't make kids better.  Volume, choice, and conferring make kids better."
Use Scaffolded Feedback for Easy Grading
Another way to streamline assessment is to use scaffolding interspersed with feedback.  This is sometimes called pyramid feedback or two-stage writing.  The idea is to first identify different phases of the writing process or different skills that build upon each other.
Divide an assignment into stages so that feedback during stage one helps students to improve during stage two. You might, for example, have students focus on writing one body paragraph and provide a quick round of feedback on that paragraph before having students apply this to other body paragraphs as they write. This is not just feedback, but "feedforward" as students are, hopefully, becoming better as they write more and more of their paper. This way, you or your students are able to provide targeted feedback on 1-2 skills or areas of an assessment at a time.
Feedback Checkpoints Trigger Revision
So, in a nutshell, set-up an assessment so that a feedback checkpoint triggers student revision/work, leading to another checkpoint with a different goal which triggers more feedback, more revision, and more goal-setting.  This is all student-driven and interspersed with mini-lessons/pull-out lessons, and one or more of the other feedback strategies on this list. With these steps in place, grading strategies in high school become easier. 
9. Easy Grading Needs a Streamlined Response
I know it's hard when reading student work not to comment on all the things. 
Actually, your feedback will be better-received by students if it's manageable. 
So, are you clear on exactly what you'll provide feedback on and why you're targeting this area? 
Let the students know what your focus is and why.  This doesn't release students from the responsibility of revising comprehensively, but it does release you from the guilt of not commenting on everything.
Are you into catch phrases? Another way to think about streamlining is to limit your feedback to one glowing moment and one area in need of growth, a.k.a. the "glow and grow" method. Other teachers prefer to use "praise, question, polish," and I'm sure you could even come up with your own!
Fill in the Blank
Lastly, you might streamline your feedback through the creation of a quick fill-in-the-blank comment for yourself.
____________________ was especially convincing for me; however, I tripped up when _______________________.

Your idea that ____________________ is interesting to me; however, I would like to see __________________________.

Your topic sentence made me anticipate __________________, but your paragraph seemed to focus on ___________________. How could you _________________________? 
10. Modeling / Live Feedback
I touched on this hack a bit in my last blog post, but if you're seeing a performance gap in your class, a misunderstanding, or lack of application, you might model one or two specific strategies for students or ask for a representative volunteer to talk through a paragraph from his/her paper.
In the Hot Seat:  Grade the model paper on-the-spot with or without input from students (promising the student that the grade won't count).  This can be powerful because students are seeing a glimpse inside your teacher brain, including what you're thinking about as you're reading and grading their work.
After teacher modeling or a live talk-through and/or grading of a student sample, make sure to have students reflect on their take-aways. 
Summarize what you learned from today's mini-lesson.  

What did you find most interesting or helpful? 

What is one change you will make to your paper right now/tonight?
**You may have to demonstrate/model peer feedback or self-reflection multiple times before students really catch on. That's okay, and don't be discouraged.  Be persistent and it will pay off, I promise!
11. Easy Grading with Student-Led Conferences
I always have to remind myself that if I'm the one doing most of the talking, it's probably not what's best for students. As teachers, we want to help so much that sometimes this can take over a conference with a student. 
So, put your students in the hot seat by holding them responsible for directing a conference about their own writing. 
To make this successful, make sure that you prepare students by setting a firm time limit and giving them a strategy to prepare themselves for their student-led conference.
Have students mark their draft with with three codes:
A plus sign by an area that they feel is strong/well-written, or progressing nicely.  
A minus sign by an area that they feel is weak/underdeveloped, or in need of improvement.
An asterisk by an area that they have already revised a lot.  
For all three of these areas, students should be prepared to discuss: 
What's happening in this section of their draft.

Why they choose the plus, minus, or asterisk.

What their writing process has been like so far.

What they will do to improve this draft.
Tips for Student-Led Conferences for Grading
Use a holistic rubric for student self-evaluation that holds students accountable for the skill of self-reflection and for being prepared to lead their conference.  You can keep track of student progress over time with this, as well!
Have students come up with two specific, text-based questions to ask during the conference. Model with them what a good, text-based question looks like. 
Four Questions for Student-Led Conferences
What specific section of the draft are we looking at? 

What were you doing here as a writer? 

How do you feel about what you've done as a writer in this section of your draft?

What do you want to ask your reader about this section of the draft? 
Example four-part question response: In my second body paragraph, I was trying to show that the main character was not a hero.  I used evidence from the text, but I'm not sure if it's strong enough. What do you think?
12. Revision Journal
Have students keep a journal (much like a planner or homework notebook) to reflect on what they've revised each time they work on/revise an assignment. Student accountability for self-reflection and goal-setting allows you to check-in on progress and ask students targeted questions as you move about the classroom. 
Oh, I see that you were working on your close reading yesterday. Show me how it's going…
Teachers, we have enormous power in the form of questions to spur on the revision process. To begin, scan the revision journal. As you scan, come up with a follow-up question or two so that you can use the power of questioning to direct a quick, informal feedback session.
13. Three-Color Revision
The basic idea behind this student self-reflection strategy is to have students add to a draft in different colors.
When?
After using certain supports

To debrief an in-class activity

After working on certain skills
In the end, have students write an overall reflection about their writing process. That way, you can visually distinguish between the initial draft and revisions as you skim through a paper.
Keep your teacher grading feedback streamlined: 
As a reader, I notice _____________.  Take advantage of ______________ (name a specific support whether it be a handout, lesson activity, video/screencast, etc.) to help you _______________ (name an action you want the student to take). 
14. Only Questions
Instead of being directive in your teacher feedback, go through the essay (or paragraph) and ask questions about the writing.  
Students must respond to your questions before revising.
Sample teacher feedback questions:  
What do you mean by this? 

How does this part support your thesis? 

I tripped here while reading…how can you clarify? 

Why did you include this word/sentence/paragraph, etc.?

How can you add in further evidence of ________?

What other words can you closely read to prove your claim?

How is __________ different than _____________?  
15. Grading Strategies Feedback Menu
Not all students value the same type of feedback, so why not create a feedback menu. Allow students to choose when and how they want their feedback. 
Essentially, you're curating feedback strategies as options for them to choose from!
Here are examples of grading and feedback options I have given students:  
Writing center or peer revision? 

Fully mark ONE paragraph or score ONE paragraph on the rubric?

Verbal or written feedback? 

Writer's workshop or partner feedback? 

Student-led conference or reader-response feedback? 
I find that giving students too many options is overwhelming, so I suggest limiting to one or two choices. 
Make feedback a "this or that" situation, and make sure you're comfortable with whichever option a student chooses!
16. Recursive Form
If you haven't checked out my post on ways to use Google Forms in the classroom, be sure to stop by. You'll also want to grab this recursive Google Form.
Basically, a recursive Google form cycles through a series of skills, topics, etc., continually looping students to the main menu of options. From the main menu, students select another activity, video, prompt, etc. and keep going!
So, why is this included as one of my teacher grading strategies? Two ideas:
Have students submit their "best" evidence for certain skills, limiting your reading time and promoting self-assessment.

Segment an assignment so that students are focusing on one skill at a time. Then, check-in to see if students are "getting it." For example, I might have my students submit their thesis statement, then a full introduction paragraph, and then the first three sentences of a body paragraph, so on and so forth

.
17. Collaborative Writing
This one of my feedback strategies is all about re-envisioning how you structure writing in your classroom.
Check out this post to see how I use collaborative writing in the classroom to reduce the time I spend providing formative feedback.  
For a fun twist, try collaborative re-writing, a.k.a. revision, as well!
18. Voice Comments
Aside from the feedback letter, this really is my favorite strategy for reducing time spent grading in high school. Kaizena is such a time-saver, and I love using it. 
To learn more about how I use Kaizena to leave voice comments and video lessons, visit this blog post.
I'll walk you through the set-up step-by-step and provide suggestions for creating your first Kaizena lesson.  
19. Tag-in-a-Comment
With a little help from technology, it is possible to facilitate streamlined teacher feedback. When my students are working in Google Docs, I have them tag me in a comment @ + my email address to ask me a question, reflect on their progress with a skill, or show me where they've demonstrated a skill. This, then, starts a conversation about their writing. 
20. Portfolio Grading
As we've discussed, in order for students to become better writers, there has to be a high volume of writing.
In a student-led classroom, the writing portfolio makes this possible. Portfolios also free you up to use a variety of meaningful feedback strategies throughout the semester, holding the student accountable for revision through feedback conferences and written reflections. 
In the end, the students put together a portfolio of their best work which they submit to you for holistic grading.
Really, at this point, it is the students' responsibility to prove to you that they have grown as writers.  
If you're interested in portfolio-based assessment, I suggest the following resources: 
What if Grading in High School Didn't Exist?
Going grade-less is truly about more than feedback.
Still, I'm adding this thought to the end because a grade-less classroom shifts the emphasis in a big way, giving power to the formative feedback you provide to students.  
Resources for Going Grade-Less
If you're ready to re-think grading strategies and assessment once-and-for-all, you'll want to check out this book:
Hacking Assessment: 10 Ways to Go Gradeless in a Traditional Grades School (Hack Learning Series) (Volume 3)
The author, Starr Sackstein, unpacks how teachers can harness the power of formative assessment. She stresses learning without grades…even in a traditional school. In the process, she also discusses how teachers can provide manageable feedback.
Manageable feedback is  meaningful. Also, teachers must teach students to self-grade and create e-portfolios. Finally, teachers, according to Sackstein, should provide digital feedback.
If you want to head down the rabbit hole even further, be sure to check out this episode of the Hack Learning podcast.
This episode discusses how teachers can manage a grade less classroom while meeting the demands of report cards, etc.
That's a Wrap, English Teachers
I hope this grading strategies post is leaving you with a lot of food for thought. 
I also hope that you'll choose one or two (or maybe more?) of these strategies to implement in your classroom. 
Chances are, you'll save a lot of time as you build students' capacity to think critically about their writing.  #winwin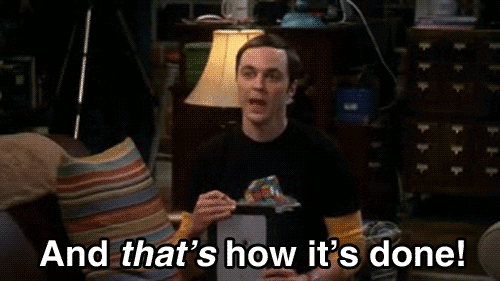 ---
Hey, if you loved this post and are ready to save time grading, I want to be sure you've had the chance to grab a FREE copy of my guide to streamlined grading strategies. I know how hard it is to do all the things as an English teacher, so I'm over the moon to be able to share with you some of my best strategies for reducing the grading overwhelm. 
Click on the link above or the image to get started!