Before we get to the rhetorical analysis essay prompts (a.k.a. tons of ready-to-analyze texts at your fingertips), let's take a time-out to lay the groundwork for understanding a rhetorical analysis essay using ethos, pathos, and logos.
Rhetoric is Defined As…
Put simply, rhetoric refers to any technique an author uses to persuade an audience.
Or, the behind-the-scenes choices an author makes to give you all the feels.
Chances are, if you consider a text or speech to be really good, rhetorical techniques are working like a master puppeteer to pull at your heart strings, make an impact on your brain, and get you to let down your guard because you trust the author or speaker.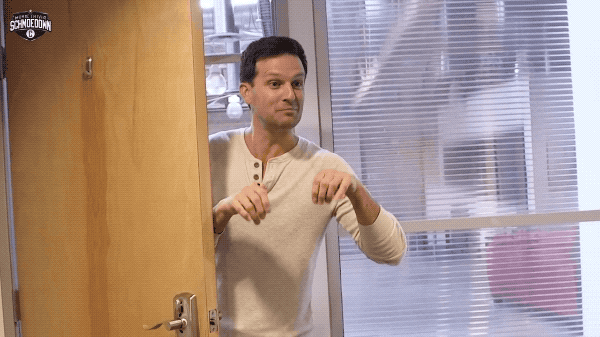 That's why political figures have speech writers.
That's why authors spend time fine-tuning their words and sentences.
Rhetoric is important.
In addition, rhetoric goes back to the ancient Greek philosophers like Aristotle, the "father" of rhetoric.
The Rhetorical Analysis Essay
Moving on, if rhetoric is the art of persuasion, then the rhetorical analysis essay analyzes how an author or speaker creates opportunity for persuasion in his/her text.
Writing a rhetorical analysis essay involves understanding of context and occasion for writing. It also involves understanding the subject matter of the speech and intended audience.
Beyond this, noticing how the author uses rhetorical appeals and rhetorical devices to impact the target audience can help you to write an in-depth rhetorical essay analysis.
The BEST Rhetoric Topics
As a teacher, I'm always in search of engaging texts for students to analyze. In this post, I'm sharing the best speeches, advertisements, and essays for rhetorical analysis. You'll never run out of rhetorical analysis essay topics again!
So, you'll definitely want to stop right now and pin this post.
Your future English-teacher-self will thank you.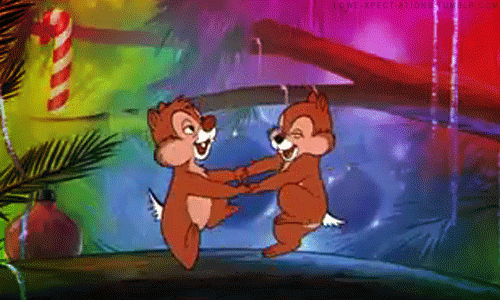 47 Rhetoric Examples in Speeches
The following speeches work well individually, but I've also tried to add value by pairing texts together.
Whether you're analyzing rhetorical appeals such as ethos, pathos, and logos or looking at rhetorical devices, these speeches will work for discussion or as the text for a rhetorical analysis essay.
Rhetoric in Advertising: 23 Examples
This next list holds a blend of print advertisements and commercials, perfect for introducing close reading and rhetorical analysis and for writing a rhetorical analysis essay.
Ads are short, but pack a punch. Honestly, my students love analyzing the rhetoric of advertisements a lot because they are accessible and visual.
Rhetoric Commercials & Print Advertisements
Duracell "Teddy Bear

" Commercial

Apple 1984 Commercial

Introducing the New Macintosh Computer

Nike "Find Your Greatness

" Ads

Pepsi, Superbowl 53 Commercial: "More than Okay

"

"Get a Mac

" Commercial Compilation

"Can You Hear Me Now

" Verizon Wireless

Apple iPhone X – "Unlock

"

Kiwi "First Steps

" Print Advertisement

Vauxhall's Backwards Cinderella
Rhetoric of the Image
Writing a Rhetorical Analysis Essay Using Ethos, Pathos, and Logos
No doubt, writing a rhetorical analysis essay is like taking apart a puzzle and putting it back together again. Teachers, help your students to understand how all of the pieces fit together in order to see the bigger picture of what the author is trying to accomplish.
First, take time to understand how a text "works" for a rhetorical analysis essay using ethos, pathos, and logos:
Read or listen to understand overall content. Look up unfamiliar words.
Mark the text for the author's main points and sub-points.
Consider organizational patterns. What comes first, next, last? Why?

descriptive
compare/contrast
definition
cause/effect
process
analysis
expository
argumentative

Take notes on SOAPS: subject, occasion, audience, purpose, speaker
Discuss the text(s) in Socratic Seminar.
Next, identify rhetorical appeals.
Ethos: How an author demonstrates credibility and builds trust.
Pathos: How an author creates an emotional response.
Logos: How an author demonstrates expertise and knowledge.
Look for rhetorical devices & patterns in the text.
Rhetorical devices refer to an author's use of diction and syntax.
Does the author repeat key words / phrases? What's the impact?
Does the author return to the same idea or image? Why?
Finally, write a clear thesis statement & topic sentences for your rhetorical analysis essay.
Use your thesis statement to generate topic sentences.
In your body paragraphs, identify a technique, provide an example, and discuss the "right there" and "beneath the surface" meanings. How does the author's choice impact the audience, further a message, establish a tone?
For a great rhetorical analysis essay, make sure to analyze at the "word-level." For example, if you're talking about the author's use of anaphora, talk about why it is important for those particular words or phrases to be repeated.

What's the context for the repetition?
What connotations are important?
How is the anaphora used to move the reader to greater understanding (logos), emotional investment (pathos), and/or trust in the author's ideas (ethos)?
Six Strategies for Teaching Rhetorical Analysis
I've created an awesome free guide to inspire English teachers who teach rhetoric and the rhetorical analysis essay in their classrooms. Even if you don't teach AP lang, you can benefit from these strategies!
Rhetorical Analysis Essay FAQ's
How do you write a rhetorical analysis essay?
Writing a rhetorical analysis essay is like writing a literary analysis essay, except the focus is on one or more non-fiction texts and the analysis targets an author's style or rhetorical "moves" (a.k.a. use of rhetorical appeals and/or devices). Rhetorical analysis essays usually prove a claim about the author's message or purpose for writing. The paragraphs in a rhetorical analysis essay unpack "what" an author is doing to send this message and "how" these choices impact the audience.
What does it mean to write a rhetorical analysis?
Writing a rhetorical analysis means that you are aware, as an audience member, reader, listener, human being, of the messages you consume. As a critical consumer of others' ideas, you ask hard questions about how these messages are shaped, why they're being delivered in certain ways, and why this is important for you and for society.
What are the three rhetorical strategies?
The three most commonly known rhetorical strategies are known as rhetorical appeals. Ethos (ethics) refers to credibility and trustworthiness. Pathos (passion) refers to engaging an audience's emotions. Logos (logic) refers to engaging an audience's brain through logical organization and use of evidence and arguments.