Have you ever wondered how to teach growth mindset vs. fixed mindset in high school? High school English class is not the same as an elementary school classroom with arts and crafts, a "specials" lesson every Friday taught by the school social worker, and morning meeting carpet time to bond as a class. 
In the high school trenches, we're bell-to-bell, students pack it in for 47 minutes (I'll use my schedule as an example) and then move on their way to the next class.
I'm not solely responsible for teaching growth mindset vs. fixed mindset…there are five or six other teachers in the average student's day.
But the problem is that with diffusion of responsibility and lack of a clear plan, growth mindset falls to the wayside. And then there's the oldie but goodie belief that growth mindset lessons are an "elementary school" or "middle school" thing.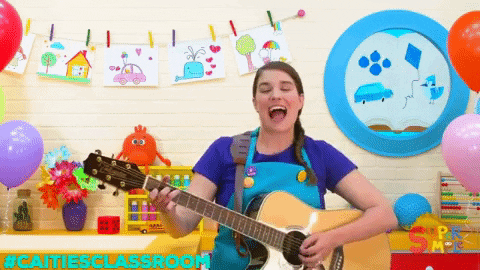 What is Growth Mindset?
Have you ever read the book The Little Engine That Could?
My son used to love that story.
His favorite part was when the little engine got to the top of the hill and changed her chant from "I think I can" to "I thought I could." Oh, and the little toy clown.
If you've found yourself wondering, gee, what is a growth mindset, think no further than that little engine.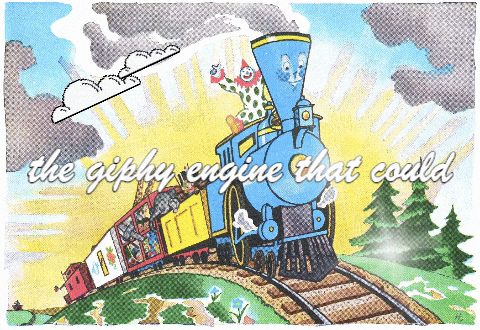 Whether or not you think growth mindset is an educational buzzword (spoiler alert…it is), we all can agree that successful students need to have that internal engine of "I think I can" that keeps them going, that never gives up.
And high school teachers, we have to be that little engine for our students who don't believe in themselves enough to say "I think I can." We can't just say, oh well, if you haven't learned by now you'll probably never learn.
We need to say "I think you can I think you can I think you can" out loud and in subtle ways through our teaching practices. We need to say it when students can't say it for themselves and keep that bad boy on repeat until students find it echoing in their minds and changing their perspectives.
I'll say it again because this is powerful…
High school teachers must be the little engine that students hitch to when they're dead on the tracks. We must move them forward and teach them to believe in themselves if they can't (or won't) do it on their own.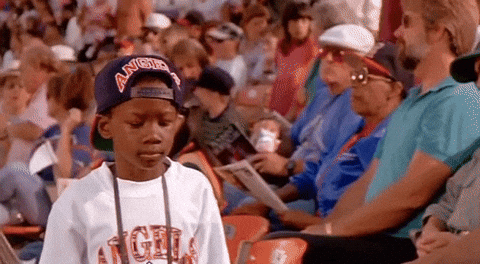 What is Fixed Mindset?
Fixed mindset, on the other hand, is like the old, rusty engine that passed by and refused to help. He didn't even try, did he?
Or, like I mentioned above, a fixed mindset is like that broken down train, dead on the tracks.
Students with a fixed mindset can't see what's possible because they're self-limiting. Because of this, they shut down, think in black and white terms about education and their abilities.
Bad news bears
Teaching Growth Mindset in High School
In high school, there isn't a frequent, built-in opportunity to teach growth mindset to students.
Sadly, by the time I see students, they have fortified their fixed mindset walls. Lack of a growth mindset combines with any number of other contributing factors and may manifest itself in indifference, school refusal, insubordination, etc.
It's really important. Like super duper mega important that we give students frequent opportunities to see more than one story about themselves and about learning.
I've found obvious growth mindset vs. fixed mindset activities to be minimally effective. To change mindset, it requires consistent time and attention.
Yup, you guessed it. Teaching mindset has to be a part of the curriculum. Not an "extra" add-on, but a part of what we're already doing.
Growth Mindset vs. Fixed Mindset Activities
I think of growth mindset activities as a daily vitamin. Here are some ways that I blend them into my existing classroom routine and English curriculum (like a sneaky little gummy vitamin):
➡️ Celebration of "Good Things"
Each week, we take time to celebrate the small and big things. Teaching students to recognize and appreciate the good builds a foundation for celebrating the good in each other and recognizing it in themselves. 
From nugget day in the cafeteria to birthday celebrations to doing homework every day for a week, students grow more comfortable sharing their good things with each other.
Then, we level up with "Good Things: Classmates' Edition" and "Good Things: Movie Edition," so on and so forth.
➡️ Positive Emails Home
This one's pretty self-explanatory. Try to catch students doing well. Send an email home. Rinse and repeat. Why stop there? I've sent positive emails to coaches and club advisors. Sometimes that means just as much (or more) than an email to mom or dad. Think of this as gas for the mindset engine.
Plus, you may receive happy mail like this that reaffirm your growth mindset efforts are working (though the initial email just gave a shout-out about something said or done in class):
Thank you for your time and effort with my daughter.
E thinks the world of you.
Or this:
A is enjoying your class.
She is also learning that she is a good writer.
Thank you!
Or this:
I just wanted to send you a quick note and let you know how much I appreciated your kind words of support and encouragement for K. It sounds like there's been real progress!
Thank you for being a teacher, and thank you for caring for our kids!
➡️ Goal-Setting & Conferencing
Consistent, persistent progress forward comes with goal-setting and accountability. Try having students use these reflection and goal-setting organizers throughout the year. And don't forget to check-in with them about their goals.
➡️ Independent Reading
As I've written about previously, independent reading is an important part of my classroom routine. I want students to see themselves as readers and work hard to protect their reading time and to conference with them about their reading.
➡️ Motivation Journaling
Probably one of my favorite activities, this digital journal helps me expose students to positive growth mindset messages and to process them through writing.
Get it here on TpT:
https://www.teacherspayteachers.com/Product/Digital-Growth-Mindset-Interactive-Notebook-Activities-for-Distance-Learning-3955398
And here in my webstore:
https://lindsayannlearning.com/product/digital-growth-mindset-interactive-notebook/
➡️ Questioning
How a teacher asks questions can have a huge impact on how students see themselves. I want students to know that I value inquiry, that they can think of and answer important questions, and that I believe in their ability to contribute to the conversation.
➡️ Student Led Discussion
Discussion, an active, rich sharing of ideas should happen regularly and not always for an assessment grade. I believe that the more students can hear and learn to use their own voices, the more they are able to shed some of the labels that keep them stuck with a fixed mindset.
➡️ Formative Assessment
I've saved the best for last because grading vs. feedback is a topic near and dear to my heart. Knowing how to give effective feedback on formative assessments and how to help students use the feedback we give is critical.
Key Takeaways
All-in-all, growth mindset vs. fixed mindset is a skill that teachers can teach in tandem with their required curriculum and core subject-specific skills.
Growth mindset messages are sent in obvious ways, but also in subtle ways, so we need to make sure that we are embracing student-led learning that focuses more on the process than the grade.
---
Hey, if you loved this post, I want to be sure you've had the chance to grab a FREE copy of my guide to streamlined grading. I know how hard it is to do all the things as an English teacher, so I'm over the moon to be able to share with you some of my best strategies for reducing the grading overwhelm.
Click on the link above or the image below to get started!