If you're a teacher who loves technology (or teach students who love technology), you won't want to miss this post about using gifs for students to model, remind, and to build a positive classroom culture in your distance learning or tech-infused classroom.
What is a Gif?
Let's start with the basics. What is a gif?
A gif is basically a short video set to loop overandoverandoverandoverandover.
Like this one: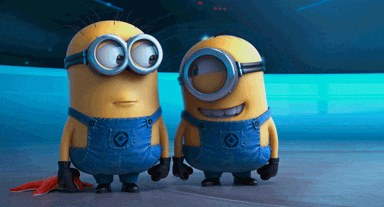 Or this one: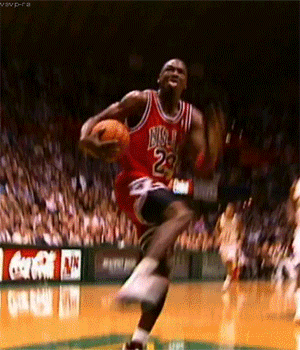 You may have noticed I use these in my blog posts. There's something about a gif that grabs one's attention.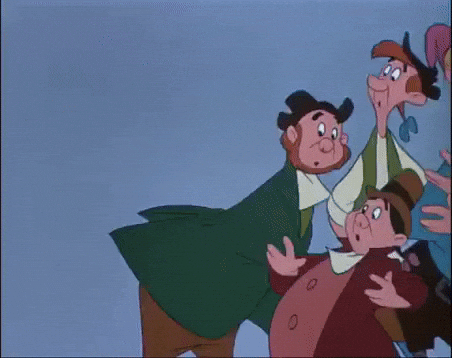 If you're like me, you find funny bits of movies and television shows that have already been made into gifs to insert in emails, in your teaching agenda slides, in assignment sheets, as choice options for a multiple choice SEL check-in. Ya know, the basics. 
If you're also like me, you had never considered other possibilities for gif goodness.
But let me tell you…these three tips to use gifs for students' learning will change. your. life.
Using Screencastify to Create Gifs for Students
I've used Screencastify for some time in my high school English classroom, usually to create flipped classroom teaching videos or for student projects.
When I went to save my screencast one day, I noticed the option to save as a gif!
Curious, I tried it.
And today I want to share this screen recorder to gif process with YOU! Gifs are more than quick entertainment. They're a powerful visual tool that teachers can use to enhance their students' understanding, to motivate students, or to help students demonstrate their learning.
First: Decide what your purpose is for creating a gif. Are you going to quickly model a concept? Create a reminder or answer to an often-asked question? Do you want to give step-by-step instructions? Are you hoping to spark a discussion? To create an empowering or motivational message?
Second: Make sure that you have the Screencastify Chrome extension installed. Open up any documents you wish you use.
Third: Click to open Screencastify. Make sure that your microphone is turned off. Set it to record actions that happen within your browser tab.
Fourth: Record your gif sequence.
Fifth: Click "stop" when you are finished. Trim your video if needed. Then, click on the download button and choose export as animated gif.
Sixth: Download your gif. Share it with students!
In an email
In the stream on Google Classroom
On a daily/weekly agenda
On a digital assignment sheet
As feedback for students in a Google Doc
In a Google Form, on Padlet, etc.
Using Giphy to Create Gifs for Students
Another way to create gifs for teaching is to compile several images together into a slideshow using Giphy. This is a great way to create a simple motivational message for students or compile several screenshots together into a gif.
To level up your game, try using a Canva template to create a series of same-sized images to upload to Giphy. I like this option for creating a motivational gif because I can customize the text and visuals together.
Have Students Create Gifs
In this third option, your students become the gifmasters.
Have students create gifs using Screencastify or Giphy and share them with their classmates.
Here are some possibilities:
Teach a concept
Create vocabulary visuals
Share a story or poem
Represent a character or theme from a novel
Symbolize an idea
Respond to an exit ticket
I hope that this post has been helpful and that you are now thinking of ALL the ways that you can create your own gifs and share them with students. Or, maybe you are thinking of ways your students can create gifs to share with you and/or their classmates.
Either way, this is a fun way to harness the power of a gif for learning.
---
Hey, if you loved this post, I want to be sure you've had the chance to grab a FREE copy of my guide to streamlined grading. I know how hard it is to do all the things as an English teacher, so I'm over the moon to be able to share with you some of my best strategies for reducing the grading overwhelm.
Click on the link above or the image below to get started!