If you teach in a PLC (professional learning community) school, you know that your administration values teacher collaboration.
You probably also know that teacher collaboration is not instant karma. It takes hard work. What's more, not all teacher collaboration is "highly functioning."
I'm here to talk to you about the benefits of teacher collaboration and how you can create a highly functioning teacher team.
Importance of Teacher Collaboration
Yesterday, while scrolling through my Facebook feed, I came across a post that asked whether the "team" was more important than the curriculum:
The consensus for those who commented on this post was that the team was WAY more important than the content.
I'm not surprised.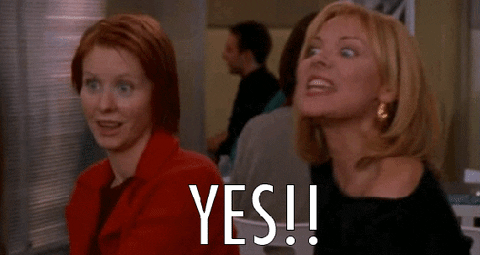 Every year, I make the choice to teach my classes and be a part of my PLC because I know the other teachers who will be teaching with me are rock stars. I have been teaching long enough to know that I would rather teach with people who have my back in the trenches than people who prefer to be insular. It is SO hard to have team members who I don't "vibe" with.
Don't Kill the Vibe, Man
So, what does it mean to "vibe" with your teaching team?
Having a common vision for collaboration.
Holding similar values and beliefs about student learning.
Being trustworthy, which can mean following through on tasks, refraining from gossip and backbiting, and creating quality teaching materials.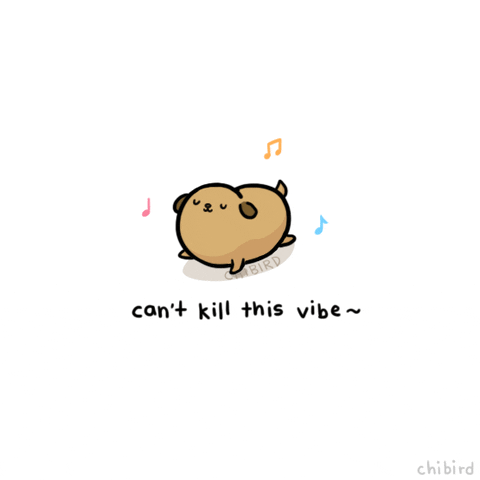 Without these factors, your team will find itself divided, spinning its wheels and not making progress, and unable to divide and conquer the necessary work.
Lack of trust is the single biggest problem for me. If I know that I'm going to have to re-work materials created by other team members, or if I question their ability to be professionals, I am less likely to be honest and transparent about my classroom and issues that may arise. I'm also going to feel resentful that I end up having to do more work than others on the team.
I've been in this situation before, and it's hard to go to those meetings. It's hard when you feel like you're constantly playing defense and arguing about everything. It's hard when teacher collaboration leaves you feeling drained and less enthusiastic about teaching. It's hard when other teachers don't appreciate the time and effort you give.
It's hard.
Another vibe-killer is lack of administrative support. Teacher collaboration takes time, and it shouldn't have to be beyond contractual hours. 'Nuff said.
What is collective teacher efficacy?
So, what does it mean to effectively collaborate with other teachers? On a basic level, it means that the team will work together for a common outcome. It means that there is a shared belief that teacher work can positively impact students. This is called "collective teacher efficacy."
Teacher collaboration is not just about having fun and enjoying time together (although this is certainly nice). The ultimate goal of a highly functioning teacher team should be student learning. Effective teacher collaboration keeps the main thing the main thing.
Here are 15 characteristics of highly-functioning teacher teams:
Clear goals set by the team
Regular meetings
Timely and efficient communication
Using time well during meetings
Valuing individual strengths, skills, and knowledge
Everyone contributes and is valued/listened to
Willingness to be flexible and keep an open mind
Everyone contributes and is valued/listened to
Willingness to challenge each other
Shared goals, successes, and failures
Focus on progress and moving forward
Solution-minded vs. problem-focused
Focusing on "substantial" work during meetings, not "minutiae" that could be divided amongst team members
Trust each other to get work done
Collecting and using data to drive instruction
Teacher collaboration and student achievement
Let's talk for a moment about why it is so important for teachers to work together. It's not just "nice" to collaborate. It's research-based best practice, backed by a meta-meta study of over 50,000 previous studies. John Hattie, an educational researcher, brought all of this data together to discover which factors had the most impact on student learning.
.2 = a small effect on student learning
.4 = a medium effect on student learning
.6 = a large effect on student learning
So, to increase student learning, we need to look for factors and practices with an effect size of .4 and above.
Collective teacher efficacy had an effect size of 1.57!! Aaaaand, teacher collaboration is one of the mindframes suggested by Hattie that most contributes to collective teacher efficacy.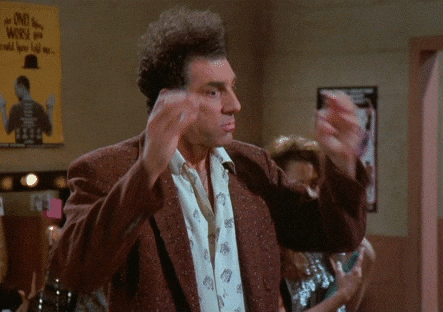 That's stargazin' amazin'!
If only more teacher teams held a collective belief in their ability to positively impact students.
If only more teacher teams collaborated effectively.
Effective teacher collaboration is not just a "nice to have" anymore. It's a must-have if we want to increase student learning.
Teacher collaboration tools
For starters, it's a good idea to establish norms and goals, to take notes, and to divide group tasks so that you're working smarter and not harder.
A basic way to begin might be keeping notes and goals in a Google document and having a shared (and organized) Google Drive folder.
Other tools that you might explore are Airtable, Trello, and Google Keep.
Aside from impacting student learning so substantially, teacher collaboration is a part of self-care.
Sure, you could shut the door and just teach.
But the reality is that a healthy team that "vibes" well together helps teachers to sustain individual teacher efficacy.
Shared work = more time
Shared ideas = more inspiration
Shared burdens = more solutions
It turns out that only an hour a week spent in a highly-functioning PLC or teacher team helps to prevent teacher burnout, increase energy, and inspire creativity. It means that we're in this together, that we're not alone and facing all of these problems and just trying to get through the week until the weekend. It means that we are stronger together and can impact the students in our classrooms. In turn, this fuels greater student learning and achievement.
But…I don't have a teacher team!
Certainly, not every educator is a part of a highly-functioning team. Here are some suggestions:
If you don't have a team (or have a team that is not receptive to change), find your own tribe, even if that team is comprised of teachers across grade levels or disciplines, or in the online space. Make sure that there is a shared vision for student learning. Building an online PLN is one of the best ways to stay fresh and encouraged as a teacher.
If you're on a team that sucks your joy, see if you can press the re-set button and establish common goals and norms. Depending on the team, it could be best to start small and build from there.
If you're on a team that loves being with each other, but isn't keeping the main thing in focus, have an honest talk about individual strengths and vision for student learning. Set boundaries for work time and stick to them. For example, keep celebrations and personal conversations to the first five minutes only.
I hope that this post has been helpful! I want you to have the most energy and the most success as a teacher. That's why I do what I do!
Bonus: Watch the Video Version of this Blog Post
---
Hey, if you loved this post, I want to be sure you've had the chance to grab a FREE copy of my guide to streamlined grading. I know how hard it is to do all the things as an English teacher, so I'm over the moon to be able to share with you some of my best strategies for reducing the grading overwhelm.
Click on the link above or the image below to get started!