Education is full of acronyms–PLC, SIP, CEU, SPED, RTI, etc.–and here's one more for the list: MTSS.  
Is MTSS just another acronym in education to be name-checked in the name of business as usual or is MTSS a powerful, systemic rethinking of education in the name of student learning and best practice?
Let's start to answer this question by addressing MTSS in schools and MTSS meaning.
MTSS Meaning–Tier 1
MTSS stands for Multi-Tiered System of Supports. We will often see these MTSS tiers explained or visualized as a triangle or pyramid, right side-up or inverted. The idea here is that at the pyramid's widest part (traditionally its base) Tier 1 instruction occurs.
Think of this as everything that's happening in the classroom for all students.  This is the good work that teachers are doing working with students day-to-day.  They ask a question?  You answer it.  They struggle on a test?  You address it.  They exceed standards?  You challenge them.  For 80% of students (ideally), this is enough.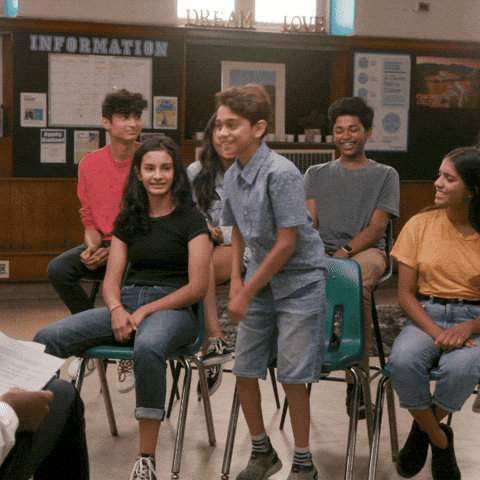 For most students, the work we do with them in the classroom is enough for them to meet (and sometimes exceed) standards, learning important skills and content along the way, earning good grades and gaining confidence as a result. But that's good enough for most–not all students.
This need to have interventions that reach ALL students is why the MTSS model and MTSS framework is important.
MTSS Meaning–Tiers 2 and 3
The MTS process, then, provides avenues of support for students who are in the 20% that need more time and more support in meeting standards. 
This is where MTSS Tiers 2 and 3 come into play.
(Note that the discussion below is centered on academic skills–but we can also use this MTSS framework to think about things like student behavior and social-emotional learning, for there are MTSS behavior interventions, too, that can be applied in a similar tiered manner.)
MTSS Tier 2 Interventions
In Tier 2, some students receive supplemental support in addition to classroom instruction. The "in addition" is important here because Tier 2 is not a replacement for you, the teacher, nor is it a replacement for what students are learning in the classroom. It's, instead, additional support to help give students the boost they need to succeed.
For instance, let's say that a student struggles to meet a reading standard in the classroom, and despite the student and teacher's best efforts, the struggle still exists. 
Perhaps, then, the student begins to receive supplemental support (an MTSS intervention) in a small group with an online reading program, providing targeted support and practice on the skill that complements and supplements the classroom instruction and intervention. 
MTSS Tier 3 Interventions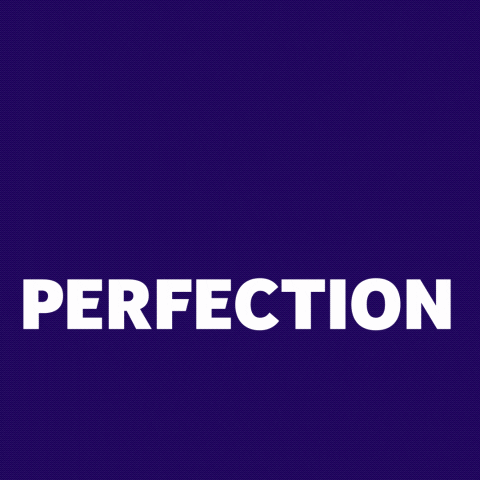 In Tier 3, few students receive intensive interventions in addition to Tier 1 instruction and Tier 2 supplemental support. Perhaps a few of the students above–even with the help of a classroom teacher and the intervention provided through a computer program–still aren't making progress. Then what do we do?
Here's where Tier 3 enters. 
Now, in addition to working with the classroom teacher and the computer program, these few students now also work with a reading specialist over the course of three weeks, for instance, for intensive, targeted, progress monitored skill-building.
Notice that across Tiers 1, 2, and 3 the MTSS interventions become more targeted, more intensive–but the MTSS interventions are also delivered to fewer and fewer students.
In a successful MTSS process, schools can expect 80% to be successful with Tier 1 universal instruction alone, 15% of students to be successful with the additional support of MTSS interventions at Tier 2, and the remaining 5% of students to earn success with the targeted, intensive interventions at Tier 3.
So why is MTSS important?
It's important for teachers, so we understand that student learning is not our responsibility alone. With this understanding, we can approach student learning and struggle in a system, not in a vacuum.
In other words, in an MTSS framework, there is shared responsibility among educators, administrators, and support staff as there are classroom- and building-level responsibilities related to student outcomes.
What Administrators Need to Understand
It's important for administrators, so they understand that learning is not happenstance, and students' struggles and challenges cannot be addressed or fixed in isolation.
These challenges cannot let a classroom instructor be the be-all and end-all for students' education.
Some students need support beyond the classroom, so they must implement the MTSS process in schools to make sure the students receive these MTSS interventions.
What Students Need to Understand
It's important for students, so they understand that learning is not optional, that struggle is okay, that help is always on the way.
Education used to be about scoring and sorting–you got an A, nice job. You got an F, try harder next time. Now, though, education needs to be about helping every student meet every priority standard.
This is a powerful message to deliver to students: you matter, your learning matters, and as such, we–the collective community of educators in your school–will do whatever it takes to support you.
This is why MTSS matters, for the collective efficacy of many is more powerful than the good intentions of the few.
9 MTSS Mistakes
So with this MTSS education you now have and with these MTSS examples in mind, what can you do with this information?
For starters, let's work to avoid the 9 mistakes that will destroy your MTSS:
Mistake #1: Giving stakeholders insufficient training.
Failing to provide adequate training to staff members can lead to misunderstandings about the purpose and components of MTSS, resulting in inconsistent implementation. If one tier depends on what's happening in another tier in the MTSS process and framework, this inconsistency can lead to consistent failure.
Mistake #2: Inadequately collecting and analyzing data.
Schools need to collect and analyze data effectively to identify students' needs and track their progress. Neglecting this step can impede the decision-making process and hinder MTSS interventions and their effectiveness.
Consider this: We need to understand what students know and can do to understand what they don't know and can't do yet. 
Without data to guide our decision-making, we are blindly trying to apply an MTSS framework without knowing who needs help, if we are helping them, and when they no longer need extra support.
Mistake #3: Using a one-size-fits-all approach.
An MTSS framework should be flexible and responsive to the diverse needs of students. Adopting a rigid MTSS process across all schools at all times may not address the specific needs of individual students or subgroups.
Consider, then, where you will be tight and loose. Tight is guaranteed, universal. Loose is flexible, adaptable. It should be clear to all stakeholders where MTSS in our schools is tight and loose.
Mistake #4: Having poor communication and collaboration.
Effective implementation of MTSS requires strong communication and collaboration among administrators, teachers, support staff, and families. It's difficult to see how a system of interventions can work without systemic communication at all steps of the MTSS process.
Mistake #5: Inconsistently implementing evidence-based practices.
Implementing evidence-based practices is a key component of MTSS. Inconsistencies in implementing these practices can lead to uneven outcomes for students.
MTSS intervention is a science, not an accident. Learning should be a constant, not a variable. As such, we need to match struggling students with the best educators and materials that are proven to be effective in helping them learn and close gaps. Otherwise, we are wasting precious time.
Mistake #6: Relying too heavily on standardized tests.
While data from standardized tests can provide valuable information, overreliance on these tests can limit the scope of assessment and overlook other important factors contributing to student success.
In other words, the SAT could give you a snapshot of a student's reading ability, for example–but it would be a mistake to use that one test on that one day as the driving indicator for MTSS intervention. Instead, a school should use multiple qualitative and quantitative data points to drive MTSS in schools.
Mistake #7: Lacking Tier 1 instructional support.
Tier 1 instruction refers to high-quality, evidence-based instruction provided to all students.
Neglecting to prioritize Tier 1 instruction and supports can result in a heavier reliance on MTSS interventions in higher tiers. Think about it: If we don't get teachers the support they need, students won't get the support they need.
Mistake #8: Dedicating insufficient resources and sustainability to MTSS in schools.
Lack of funding, staff, or other necessary resources can negatively impact the implementation of MTSS. It is crucial to secure adequate resources and establish sustainability plans to ensure long-term success.
If we look at MTSS as a box to check on a school improvement plan or an initiative to pay attention to haphazardly for a year, we have set ourselves up to fail.
An MTSS framework should guide all our practices from the classrooms to the conference rooms. If we don't fund and staff our school's MTSS model, we fail those students who've had the system fail them too many times before.
Mistake #9: Missing a shared vision and leadership.
MTSS isn't about individuals; it's about systems. 
It's about building the capacity of those systems, which (of course) includes building the capacity of those educators managing, supporting, and implementing those systems–but MTSS cannot be the idea or vision or responsibility of one person. 
(Think about it: What happens when that one person leaves? Many of us have been in schools where a principal leaves and with them goes the knowledge, the experience, the plans, leaving gaping holes behind in the school.)
Everyone has a stake in student learning–so everyone should have a part in the MTSS process.  
So, indeed, MTSS is more than just another acronym in education, and as students recover from the COVID-19 pandemic and its associated learning losses, I think schools will find themselves confronted with another acronym if they do not embrace MTSS as they will be SOL, and that's not something to LOL about! 
---
I know how hard it is to do all the things as an English teacher, so I'm excited to share some of my best strategies for reducing the grading overwhelm.