How can we as educators support students with anxiety in the classroom? There is a growing consensus that mental health issues are on the rise, including depression and student anxiety, and some have even called it a "crisis" of mental health in schools. 
Anxiety in the English Classroom
Anxiety in my English classes is most often prompted by speaking assignments such as a whole-class presentation or whole class discussion. In addition, students may experience classroom anxiety when they are given a high-stakes assessment that will significantly impact their grade.
In addition, the typical first day of school icebreaker activities or even changing to a new seating chart could prompt social anxiety in the classroom as students may not know what to expect or be comfortable with everyone in the class. Outside of the classroom factors such as bullying and harassment, unhealthy use of social media, as well as trying out for a team or joining an extracurricular activity may trigger anxiety and lead to an academic impact.
In recent years, I have had several students with chronic absenteeism due to anxiety which ends up creating a snowball effect as they are absent from class, work piles up, they don't have self-advocacy skills, and this, in turn, leads to even more anxiety.
In addition, I had a student in my class last year who asked to go to the bathroom frequently. She sat in the bathroom and sometimes had a panic attack because she felt overwhelmed by a social situation or the amount of schoolwork she had in general.
Other students in this same class appeared to "zone out" during work time, but actually were experiencing high levels of anxiety. This was not a zone out but a shut down.
Yet another past student sometimes skipped class and sat in her car, crying, refusing to come back to the building.
Student Anxiety in the Classroom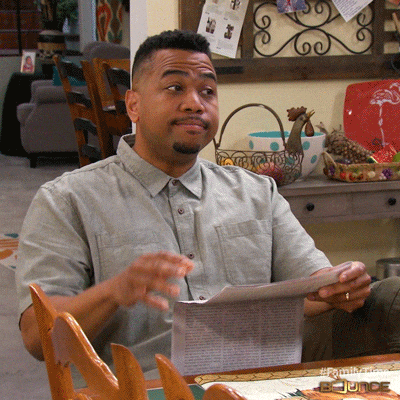 This year, I have students in every class with diagnosed anxiety and 504 plans. These plans can be a guide for teachers on how to provide accommodations for students with anxiety, but it's important to educate ourselves so that we don't enable students, nor do we dismiss their needs.
For example, disruptive behaviors, fidgeting, and lack of homework completion can all be anxiety-related, as well, though teachers may tend to assume that these students have another issue or are just disrespectful.
So, let's pause for a moment to lay some groundwork. 
Common Anxiety Symptoms
When a student suffers from anxiety, there are emotional, physical, and behavioral indicators.
Emotional symptoms include a feeling of apprehension of certain situations or a generalized feeling of restlessness and tension. Students may anticipate the worst case scenario and be self-conscious to the point of it impacting normal interactions.
Physical symptoms include pounding heart and shortness of breath, tremors, headache, and trouble with concentration and sleeping.
Behavioral symptoms include avoidance, tantrums or outbursts, inattentiveness, misbehavior in the classroom, and clinginess to caregivers or trusted in-school supports.
Student Anxiety Disorder vs. Feeling Anxious
The difference between an "anxiety disorder" and people who experience anxiety is the impact on day-to-day functioning and duration of symptoms.
I can see how having anxiety may be normal in certain situations that push people out of their comfort zones. However, that is NOT to say that a normal individual experiences physical and emotional symptoms that interfere with his or her ability to be around others or participate in certain activities.
Furthermore, people with anxiety often suffer from other co-existing conditions such as depression which leads to an even greater impact on daily functioning. Students who suffer from anxiety disorders can benefit from a multi-pronged approach, including an emphasis on growth mindset, cognitive behavioral therapy, classroom interventions, and use of stress and relaxation techniques.
Students with Anxiety – Understanding the Amygdala Hijack Phenomenon
Let's put some science behind this – why do students with anxiety experience these symptoms that can lead to a complete shutdown? 
Well, the "Amygdala Hijack Phenomenon" is a fight, flight, or freeze survival mechanism in the brain.
When students are in hijack mode, their body shuts down and all of the symptoms of anxiety become concurrent. This includes a racing heart, sweaty and shaking hands, crying, and the inability to do anything with the impulse to remove themselves from the situation.
This is because the amygdala interprets the current situation as threatening, leading to fear paralysis.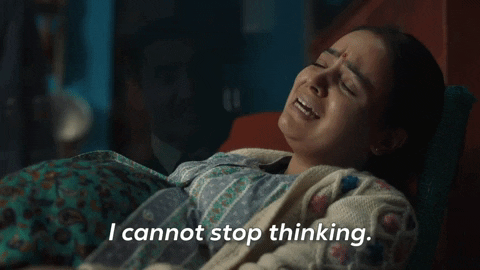 So, essentially, a hijacked amygdala is a fear-based response which is a fail-safe in the brain designed to keep a person safe.
In those with anxiety disorders, the amygdala is more sensitive or in "overdrive" causing situations that don't seem threatening to others to be perceived as a threat.
Rewind to the early days of human existence… the amygdala functioned to ensure safety and survival. This worked great because reacting to the threat network was more important than executive functioning skills for survival.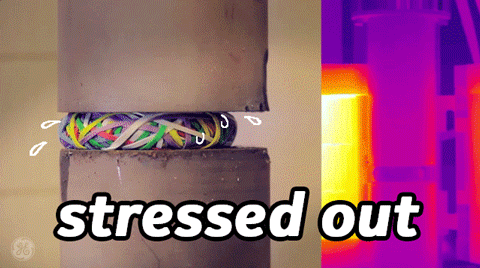 However, in modern times, the threats are different in nature, leading to a loss of skills needed for modern-day life such as critical thinking and the ability to organize information.
Some examples of events that can trigger the amygdala in modern times range from obvious (natural disasters or threat of violence of some sort) to less obvious (getting bad grades or being embarrassed in front of peers), even existential threats (school shootings, inability to be successful or live up to parental expectations, get into a good college, etc.). 
Anxiety and Physical Symptoms
It is important to be aware of the connection between anxiety and physical symptoms. This is because students may not realize that their ongoing health issues may actually be caused by anxiety.
This makes it even more important for teachers to learn how to support students as they learn how to use stress relief and coping strategies to calm anxiety in the classroom.
Basically, ongoing anxiety increases cortisol in our bodies which can cause seemingly-unrelated physical symptoms. Stomachache, racing heart, dry mouth, cold hands, and tight muscles can all be traced back to the anxious brain and the chemical response it triggers in our bodies. 
Physical symptoms that may be caused by anxiety can be easily mistaken for other issues such as ADHD or learning disability, lack of engagement, or even lack of motivation or desire to succeed.
It's important to look for patterns of behavior while being flexible and responsive to student needs, not jumping to conclusions. Physical symptoms to look for include upset stomach, disruptive behavior or inattention, not turning in homework, headaches, restlessness, perfectionism, school avoidance, and asking the same question over and over.
Anxiety can also manifest as social anxiety in the classroom and freezing up when called upon by a teacher. Students with anxiety are more likely to frequently visit the nurse's office or be absent from class.
When a student experiences anxiety-related physical symptoms that interfere with his or her ability to function during class, teachers wondering how to help students with anxiety can brainstorm coping strategies and put an action plan in place to counteract ongoing symptoms. 
How Can Teachers Help Students With Anxiety?
Students with anxiety will respond well to teachers who are truly approachable. This means, on a very basic level, that your actions and nonverbal communication match your words AND that you're consistent over time. It's easy for students to sense if a teacher truly means it when they say they are there for the students. Students will self-advocate more readily if they feel connected to their teachers who demonstrate caring and kindness. This doesn't, though, mean that teachers should lower standards or be "pushovers."
We've got to get rid of the false assumption that anxiety means weakness just as we have to get rid of the assumption that teacher responsiveness and interventions for students with anxiety in the classroom means weakness.
My students with anxiety hear me saying: 
I can see that you're trying. What can I do to help?
Take a moment to regroup outside and return to class when you're ready.
It's okay to come to me if you're struggling because of anxiety.
I'm here for you. What strategies can you use right now?
How can I support you right now?
When talking to a student about the causes of anxiety symptoms, it is important to reinforce the validity of the student's experience and to remain open-ended in asking questions.
It's important not to name an emotion when seeking to understand what is troubling a student (i.e. Are you worried about the upcoming assessment?) but to encourage the student with anxiety to self-identify the current level of functioning and feeling (i.e. How are you feeling about the upcoming assessment?).
A teacher could also start a conversation by saying what he or she is noticing and ask the student how he or she is feeling. It's also important to remain supportive and solutions-focused. How can I help you to be successful? How can we work together to make sure that you feel supported during class when you are feeling this way?
Coping Strategies for Students with Anxiety
During class, monitor student affective behavior and check-in with the student 1:1 as needed. If this would call unnecessary attention to the student or disrupt class, a predetermined teacher signal to the student to take a break or use a coping strategy may be useful such as a sticky note on the desk or eye contact and a nod. 
We can encourage students with classroom anxiety to use coping strategies such as deep breathing, listening to music during work time, and mindfulness to ground them in the moment.
Students may choose to take a step into the hallway to refocus or go get a drink of water / run a quick errand for the teacher. A time frame for this would be acceptable, for example, I might tell a student "step out of the class for 2 minutes" or "take 5 and get a drink of water." The teacher should make sure to follow-up with symptomatic student after class to reinforce positive coping strategies and behaviors during class, as well as encourage the student that they can succeed. 
If a particular classroom situation or assessment causes anxiety-related symptoms, the student and teacher should talk about acceptable ways for the student to demonstrate the skill.
Scaffolding can be put in place, seating can be based on student comfort level and needs, and assignments can be chunked into smaller steps with check-ins along the way. Or, for more extreme cases, supported by a 504 plan, a teacher may opt to give the student an alternate location, modality, or format for assignment completion.
For example, if whole-class cold-calling causes anxiety, then the teacher could make sure to give students a chance to share ideas with a partner first or call on a table group rather than an individual student – this is a practice that benefits ALL students.
As teachers, we need to proactively implement interventions that can work for all learners such as redirection, checklists, 1:1 conferences, chunking assignments, use of organizers, etc.
How NOT to Help Students with Anxiety
I think it's important to note that there is a fine line when it comes to supporting students with anxiety and enabling them.
Allowing students to become stuck in a pattern of avoidance actually reinforces anxiety. Students who experience anxiety need to learn through experience that they are capable of working through tough emotions and situations that cause their physical symptoms. There should be a protocol and a plan for supporting students with anxiety, and for keeping absences from class as short as possible.
It's important to be consistent AND to offer plenty of positive reinforcement so that students are encouraged to be persistent.
We need to ask students with anxiety what resources and supports they need and allow their voices to be heard.
I've found that students with mental health issues are often their own best advocates and that they are more than capable of taking leadership roles, succeeding as public speakers, and demonstrating real-world skills. They are not weak because of their anxiety diagnosis and probably stronger because of it so long as they are not enabled and taught (directly or indirectly) that they are "less than." 
Students With Anxiety – Final Thoughts
It is important for educators to think about mental health in schools and classrooms. How can we find ways to creatively support all learners, including anxiety and a host of other mental health needs?
I'll end by saying that teachers should err on the side of kindness.
Relationships are important for all students, but especially for students who have anxiety as this rapport can lead to a positive outcome.
It is important not to make assumptions about a student's behavior, to gather information, and to work with support professionals to make sure students are using school-based interventions, as well.
I hope that this post has furthered and challenged your thinking about students with anxiety. What resources and supports have been useful for you in supporting student mental health and wellbeing in the classroom? Let me know by leaving a comment below.
---
I know how hard it is to do all the things as an English teacher, so I'm excited to share some of my best strategies for reducing the grading overwhelm.