Grammar mistakes and punctuation errors are common in everyone's writing.
Yes, even published professionals have errors and typos in their writing! 
Demystifying grammar rules for high school students is challenging but those lightbulb moments make the hard work worth it!
So how do you get to those lightbulb moments?
Today I'm sharing some common grammar mistakes, rules, and lessons to help you teach with confidence and reap the amazing reward of students finally saying "ah-ha!"
Reviewing Grammar Instruction Basics
Before we get into the tips and tricks, let's make sure we're on the same page with some grammar basics.
It's a good idea to review the basics with your students too before getting started with in-depth instruction on grammar mistakes. 
Parts of Speech: These 8 principal parts of speech are the foundation for all grammar rules 
Noun: The name of a person, place, thing, or idea
Pronoun: A word used to refer to a noun
Verb: a word that expresses an action, state, or occurrence
Adjective: A word used to modify a noun or pronoun
Adverb: A word used to modify a verb
Preposition: A word placed before a noun to indicate the relationship between the noun and the word it modifies
Conjunction: A conjoining word
Article: The words a, an, and the used to modify a noun
Sentence Components
In English, sentences are composed of two principal parts: the subject and the predicate. The subject is what the sentence is about and the predicate contains information about the subject. 
Example: Disney World is the most magical place on Earth.
In this example, Disney World is the subject, and is the most magical place on Earth is the predicate. 
Verb Tenses
Verb tenses describe when an action occurs when using an action verb. There are three verb tenses in the English language. 
Past: Describes something that has already happened.
Example: I went to the store.
Present: Describes things that are currently or continuously happening.
Example: I am going to the store.
Future: Describes an action that has not yet happened or will happen.
Example: I will go to the store tomorrow.
Common Grammar Mistakes
Sequencing grammar instruction to troubleshoot all of the grammar mistakes your student writers are making is daunting because it's so hard to pinpoint exactly what students know about grammar basics and rules and everything builds on everything else. 
Grammar is an interconnected beast. Sort of like the Mind Flayer from Stranger Things.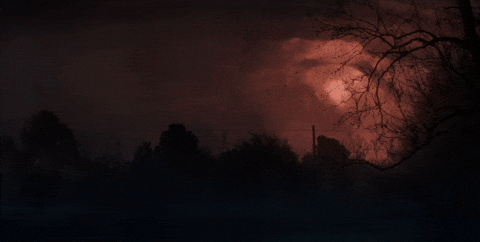 When I'm planning the scope and sequence of grammar lessons in my classroom, I consider two things: common grammar mistakes and what grammar and syntax moves I see published writers using in mentor texts. 
Here are some of the common grammar mistakes I teach mini lessons on throughout the school year:
THE OVERUSE OF ADVERBS
Maybe it's because of word count requirements for a writing assignment or maybe a lack of concrete vocabulary, but student writers love to overuse adverbs. 
Example: The cat ran really fast to catch up with the mouse.
👉 Really fast is an overused adverb. In its place, words like sprinted, raced, zoomed, could more easily communicate the point.
✅ What to do instead: The cat sprinted to catch up with the mouse.
TOO MANY PREPOSITIONAL PHRASES
Too many prepositional phrases in a sentence makes the writing feel about as clunky as a wooden roller coaster. This common grammar mistake is similar to wordiness, but beyond simply being wordy, in the case of too many prepositional phrases, the meaning in the sentence becomes hard to follow. 
Example: There is no current estimate of the number of boxes of textbooks in the possession of the curriculum coordinator. 
👉 In this example, there are five prepositions. It feels choppy and confusing. Instead, eliminate the overuse of prepositional phrases to create a clearer sentence with more cohesion.
✅ What to do instead: We do not have a current estimate of how many boxes of textbooks the curriculum coordinator has. 
MISPLACED MODIFIERS
Working with students on misplaced modifiers pulls double duty. Not only do they become stronger writers by using stronger and clearer modifiers, but this grammar mistake is a common question on the ACT.
An ambiguous modifier is a modifier that, because of its location in a sentence, could modify multiple phrases in the sentence and thus makes the meaning unclear.
Example: Reading in low light slowly gives me a headache.
👉 In this example, it's unclear if reading slowly is causing the headache or if a headache is formed slowly, meaning gradually over time, because of reading in low light.
✅ What to do instead: Over time, I develop a headache if I read in low light.
AMBIGUOUS PRONOUN REFERENCES
Pronouns are intended to modify nouns, but when the reader can't discern which noun the pronoun is referring to, ambiguous pronoun reference occurs and it can really obfuscate meaning.
For example: Tina and Sally decided to go to the gym after she finished at work.
👉 In this example, it's unclear to whom the "she" is referring. Could it be Tina, Sally, or both?
✅ What to do instead: Tina and Sally decided to go to the gym when Sally finished at work. 
RUN-ON SENTENCES
Run-on sentences occur when two complete sentences are fused together without a coordinating conjunction or correct punctuation.
Example: I love ice cream cones I would have one every day if I could.
👉 In this example, I love ice cream cones and I would have one every day if I could are both independent clauses and because they exist together in the same sentence without correct punctuation, a run-on sentence has been formed.
✅ What to do instead:
Comma with coordinating conjunction: I love ice cream cones, and I would have one every day if I could.
Semi-colon: I love ice cream cones; I would have one every day if I could.
Period: I love ice cream cones. I would have one every day if I could.
COMMA SPLICES
A common type of run-on sentence is known as the comma splice. Comma splices are when two independent clauses are fused together with a comma rather than a comma and a coordinating conjunction, a semicolon, or a period.
Example: The students can pack a sack lunch or buy a hot lunch on the field trip, they need to indicate their preference.
👉 In this example, two independent clauses have been joined together with a comma. The comma splice can easily be repaired by adding the coordinating conjunction, but.
✅ What to do instead: The students can pack a sack lunch or buy a hot lunch on the field trip, but they need to indicate their preference.
WORDINESS
Wordiness is an overuse of words in writing when the meaning could have been conveyed in a simpler way.
Example: Due to the fact that so many employees called off, we will not open until noon today. 
👉 In this example, there is an unnecessary qualifier: "due to the fact that."
✅ What do do instead: Because so many employees have called off today, we will open at noon. 
SUBJECT-VERB AGREEMENT
Subjects and verbs must match. If the noun is plural, the verb must also be plural and vice versa.
Example: The dogs is running past the gate. 
👉 In this example, dogs is plural, so the verb is must take on the plural form, in this case making it are. 
✅ What to do instead: The dogs are running past the gate.
APOSTROPHES TO SHOW PLURAL FORM
Apostrophes indicate possession or in a contraction but sometimes people use them to pluralize a word.
Example: Five taxi's drove past before one finally picked us up.
👉 In this case, taxi is plural and does not indicate possession or need to be a contraction, so an apostrophe is not needed.
✅ What to do instead: Five taxis drove past before one finally picked us up.
THEN / THAN
The word then is used to show time and the word than is used to show the relationship between two things when comparing them. Despite these two very different meanings, many times these two words get mixed up. 
Example: Last year's meeting went much better then this one.
✅ What to do instead: Last year's meeting went much better than this one.
Example: We'll go to the store than to the dry cleaner.
✅ What to do instead: We'll go to the store, then to the dry cleaner.
Avoid Grammar Mistakes
Practice makes perfect growth, and in order to grow, students need many opportunities for grammar practice in order to eliminate grammar mistakes from their writing and speaking.
Research shows that the best grammar instruction is authentic and taught in the context of reading and writing rather than in isolation using "traditional" practices like worksheets (looking at you, sentence diagrams…). 
Check out the ideas below for authentic grammar practice that is embedded in the reading and writing students are already doing in the classroom. These activities promote critical thinking and deeper learning.
Building Blocks Grammar Guide
Teach or review high school grammar, sentence structure, and sentence variety, including phrases and clauses, with this detailed and easy-to-use sentence structure activities and reference sheet. Students will refer to this reference sheet as they go on a "scavenger hunt" for simple, compound, complex, and compound-complex sentences, as well as seven different types of phrases. Writing style checklist and writing reflection are included, as well!
Click HERE to purchase this reusable resource for your English classroom.
Helpful Tip: This is the perfect go-to resource that can be used all year long for any writing assessment! I print this on heavy, bright card stock and introduce it while students are working on their first writing assessment. Students keep their reference sheets in their folders and use them over and over again!
Mentor Sentences
Over the years, I've found that one of the best approaches to grammar practice is using mentor sentences. Mentor sentences are sentences found in "the real world," typically in published writing, that task students to analyze grammar and syntax concepts in action and to establish patterns of usage and purpose. Because students can see how this works in an authentic context, they learn more with mentor sentences than they ever did with any worksheet.
I've developed so many mentor sentence activities to keep my students engaged and up the rigor. I've created digital files that can be used on your learning management system and bundled all of the good stuff in one place.
👋 Check out my mentor sentences digital activities bundle for a year of no-prep grammar practiced rooted in the study of mentor sentences. 
English Wars Grammar Mistakes Game
My students love getting to play English Wars…and Kahoot, BlookIt, Trivial Pursuit…literally any game I bring into the classroom. My point is, when learning is disguised as fun and high schoolers have a little friendly competition to up the ante, they're hooked.
English Wars challenges students show off their understanding of common grammar mistakes such as: 
Connotative and denotative meaning
Essential and nonessential clauses
Dependent clauses
Parallel structure
Sentence fragments and run-on sentences
Comma splices
Apostrophe usage
Who vs. whom
Pronoun-antecedent agreement
If you're looking for ready-made resources and a fun and engaging way to review grammar skills, you need Grammar Wars.
Final Grammar Mistakes Thoughts 
Teaching students to eliminate grammar mistakes doesn't have to be boring. Start by laying a strong foundation of the basics, sequence instruction around common grammar mistakes and layer in mini lessons on mistakes you see in your students' writing, and try some authentic practice and friendly competition to keep grammar practice fresh.
If you try my grammar practice activities, I'd love to hear how you use them in your classroom! 
---
I know how hard it is to do all the things as an English teacher, so I'm excited to share some of my best strategies for reducing the grading overwhelm.