Perhaps an unpopular opinion, but I love teaching strategies for close reading.
I love teaching students the skills and strategies they need to be able to unpack any text and develop a deep understanding of the sub textual nuance of the language, characters, and plot.
Yup, I'm a book nerd.
And a poetry nerd, and a short story nerd, and on occasion, even a nonfiction nerd.
If you can read it, I will probably geek out about it.
And I'm going to go out on a limb here and make an assumption (though I know what they say about assuming…) that you're a fellow English teacher fighting the good fight.
…You know the one where we tirelessly fight to help students understand the symbolism of Hester Pryne's scarlet letter all on their own. Or recognizing the symbolism of the gun in Jason Reynolds' The Long Way Down in their book clubs and having a rich discussion with their peers about how the author's choices impacted their reading experience.
Close reading makes all of this possible and is why I'm proud to say…
I love close reading.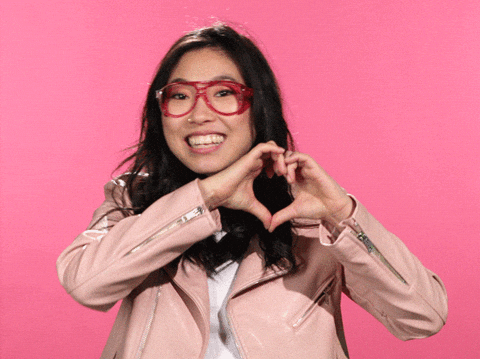 What is Close Reading?
So, what is close reading anyway? Close reading is the process by which a reader actively reads a text multiple times in order to generate a deep understanding and create meaning.
Close reading expects readers to make observations and interpretations that move beyond the surface level and into that sub textual level.
In other words, close reading is the skill that moves us past asking "what does this say?" and into "what does this mean?" Readers focus on an author's purpose, their use of language, and text structure to analyze meaning.
And because there can be so many layers to a text, it requires multiple reads. You know how every year when you teach Their Eyes Were Watching God you discover something you've never noticed before? I'm 18 years in and I still have "aha" moments!
That's close reading in action! With each round of reading we peel back the layers to understand meaning just a little more.
For example, I know close reading is happening when my sophomores finally have a light bulb moment about just what that pear tree, bees buzzing, bursting buds part in TEWWG really means in all of its orgasmic, lyrical glory.
Strategies for Close Reading
If we want our students to be able to read closely, we must teach them how to be resilient readers.
Close reading is a foundational reading skill that must be explicitly taught. Sometimes this is where we can go wrong.
We make the assumption that students have been taught how strategies for close reading in lower grades and should be ready to apply this skill by the time they get to us in middle and high school grades (see what I mean about assuming?).
Even if students have been taught how to perform a close reading of a text in the past, the increasing complexity of tasks as students move through the grade levels makes it imperative we continue to emphasize this skill.
Sometimes students are reluctant and resistant to engage in close reading because it's a rigorous skillset that requires practice and critical thinking. So often our students have not had success when using close reading strategies and the process can feel confusing, daunting, and overwhelming.
So, to demystify the process of teaching strategies for close reading and to help you bolster the confidence for your readers, let me share with you what's worked really well for me and other teachers I know.
Three Phases of Close Reading
One common strategy for close reading is three phases or rounds of reading.
In the first round of reading, readers seek to comprehend the text. They summarize important concepts, recall specific details, and determine main ideas.
In the second round of reading, the reader zooms in on the writer's craft moves, identifying how the author creates their meaning. The second round of reading focuses on vocabulary, syntax, grammar, point of view, perspective, genre, text structure and the like.
Finally, in the third round, the reader is seeking to understand what it all means. Readers look for patterns and synthesize the information acquired in the first two rounds of reading to draw meaning from the text and focus on big ideas and themes.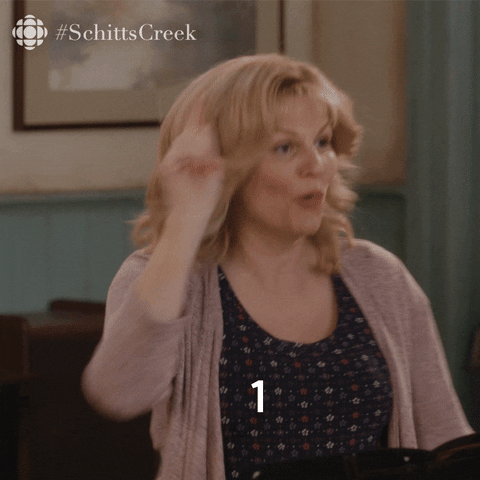 Annotating with Symbols
Another common strategy for close reading is to annotate using a series of symbols. I've seen this done many different ways in my career. The gist is to select a series of symbols (usually 4-6) and create a key for students to use when annotating.
Generally, annotating using symbols asks students to identify:
Unfamiliar words
Important information
Confusing parts
Interesting/surprising parts
Connections (text to text, text to self, text to world)
Prediction
Inference
Key words and phrases
Main idea
As students identify the selected elements when reading, they use the corresponding symbol to notate their thinking in the margins. For example, a reader may use an exclamation point to symbolize surprise or interest in a particular paragraph as they're reading.
There are so many ways to have students use symbols for annotating when reading, so find what works for your students and leave the rest!
SQ4R Strategy for Close Reading
In my experience, when professional development books, workshops, or videos talk about close reading, it's usually in the context of literature.
However, teaching students how to read nonfiction closely is equally as important.
One method of close reading often taught to help students read college textbooks more closely is known as SQ4R.
Using this strategy, readers do 6 things as they read nonfiction texts:
Survey
➡️ Scan over the reading material before reading. Pay close attention to text features like the table of contents and index which will give clues about what the information will be about and the author's approach to those topics. By surveying the material before reading, readers will also get a glimpse of organizational structure and can anticipate the amount of time it will take to read the material.

Repeat this process for each chapter or section within the reading itself. Survey titles, heading, subheadings, summaries, pictures, charts, and graphs before diving into the text to help establish an appropriate paradigm for the text.
Question
➡️ After surveying the material, readers should take the title of a section or the first sentence of a paragraph and turn it into a question. For example, if the header is "Part of a cell," a reader would ask themselves, "What are the parts of a cell?" To prepare, readers can write down the questions they formulate into their notes and answer them as they read.
Read
➡️ The first reading of a nonfiction text and/or a textbook should be active and engaged. Avoid skim reading in this phase so as to not miss any important information.
Record & Recite
➡️ After an initial reading of a section, readers will summarize (orally or in their notes) what they've read and then return to the questions they formulated prior to reading and answer them. If an answer cannot be generated, this may indicate a second reading is necessary.
Relate
➡️ Now that the reader has all of the information, they will make connections to what they already know to the new facts, terms, and concepts they learned while reading
Review
➡️ Finally, readers review their notes, clean up their copies, and review periodically to aid in the retention of new information.
Questions for Close Reading
Providing students with questions as a strategy for close reading may be a helpful scaffold as they develop their skills and may help you and your students feel more organized and better prepared for discussions and writing about a text.
Questions for understanding what the text says:
Who is the narrator?
What is happening?
How does the character feel?
What are the reasons for _____?
What is the role of _____?
What words did the author use to describe _____?
Questions for understanding how the text works:
What words are associated with _____?
What is the symbolism of the word _____?
Why did the author use this phrase?
How would you describe the text structure?
What is the role of the narrator?
What rhetorical appeals does the author use?
Questions for understanding what the text means:
What does the author want the reader to think about ____?
What is the attitude of the author toward this subject?
How does ________ play a role in this text?
Is the author reliable?
Is the author biased?
What is the purpose of this text?
Who is the audience for this text?
Close Reading Activities
Like any skill, close reading needs a ton of practice before students really become proficient at it and can apply it completely independently. The right close reading activities (and graphic organizers) make all the difference.
Close reading activities should be relevant and challenge readers to unlock their deeper thinking skills all while remaining engaging and dare I say…fun!
Progressive Dinner for Any Text
A progressive dinner is a strategy for close reading that asks student readers to cycle through stations that progressively build one to another using a menu of options. Readers start with simpler tasks and finish with rigorous, critical thinking challenges. I love this activity because it can be used for any text, completed as independent or collaborative work, used as formative or summative assessments, and work at any point in a lesson cycle throughout the whole year.
Hexagonal Thinking
Hexagonal thinking has had a lot of versatile applications in my classroom over the years, but it has proven to be a really great strategy for close reading! I like to bring this out after the rounds of close reading are completed and students have a really in-depth understanding of a text. Then I have them use this concept sorting activity to map out their thinking and create deeper connections.
Independent Close Reading
Independent reading doesn't have to mean isolated reading. In fact, I think students gain a deeper understanding of their independent reading material and perform close reading strategies better when they have an elbow buddy to share their thinking with.
To help scaffold this collaborative thinking and discussion and to help students organize their thoughts while reading independently, I have created many activities over the years.
To make it easier on you, I've bundled them all and you can snag these independent reading activities here. In this bundle you're going to find so many close reading activities that challenge students to go deeper with their thinking about a text while also having fun!
Texts for Close Reading
Text complexity is an important factor as you choose a strategy for close reading.
When choosing a text or passage for close reading, consider if there is enough happening in regards to language and craft of the text to warrant multiple readings and if the understanding of the text benefits the student in regards to the larger goals of your lesson or unit.

Here are some texts that are at just the right level of complexity in both craft and meaning to practice close reading at the high school level.
Poetry:
Nonfiction:
Fiction:
Steps for Close Reading
The steps to help your students complete a close reading of a text are more in reach than you think!
As you plan to implement some strategies for close reading in your classroom, remember that reading should be enjoyable. Don't overcomplicate it and collect as much observational data as you can throughout the process. Celebrate the wins and don't sweat (too much) the obstacles. You're going to do great with any strategy for close reading you choose!
---
I know how hard it is to do all the things as an English teacher, so I'm excited to share some of my best strategies for reducing the grading overwhelm.