I'm SO excited because today I get to talk to you all about mentor sentences, one of my favorite ways to combine writing, student talk, text analysis, and grammar.
When I first started using mentor sentences, I knew that it would be a powerful way to engage student writers. I did not expect students to lack the grammatical skills to decode sentences, though, so we began with simple sentences and worked up to more complex sentences.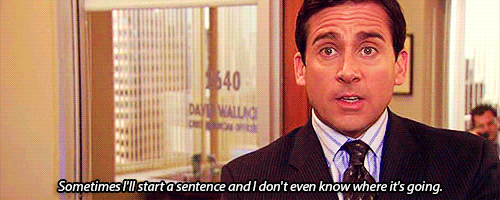 For example, my end-of-the-year students had learned to identify a prepositional phrase and to distinguish between a preposition and a subordinating conjunction. But my beginning of the year students could not. Rather than overwhelm students with all the rules at once, I folded them in over time and, with exposure, students soon spotted all kinds of phrases, sentence types, rhetorical devices, and more!
So, What Are Mentor Sentences?
Well, mentor sentences allow students to practice using sentence length variation, sentence rhythm variation, and sentence beginning variation.
Put simply, students are asked to consider and use different phrases and clauses in their writing than they otherwise would on their own. Mentor sentences are chosen because they contain a writing move I want students to practice. They have pleasing use of figurative language, imagery, or devices that add to the sentence's appeal.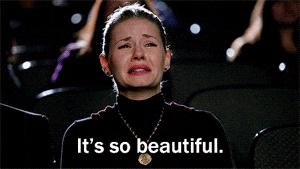 As I'm reading, I collect sentences that can be used as mentor sentences. Sometimes I'll be reading to look for a particular kind of sentence that I know my students need more practice with. Other times, I'll just say to myself, "ooh, that sentence is cool" and scoop it up for my mentor sentence folder o' goodness.
Tip: If you want to level-up, have students collect their own mentor sentences. Student-led mentor sentence collection gives a sense of ownership to this activity. #worksmarternotharder
Mentor Sentence Examples
I want to make sure to leave you with some concrete examples of mentor sentences in action. You'll notice that it's important to identify the "pattern" each mentor sentence follows. Students must learn to deconstruct the sentence before putting it back together as they write their own imitation sentences.
Here are some examples of sentences I might pull if we were working on appositive phrases.
Example #1
Mentor Sentence: He told me his story, a South African story that was all too familiar with me. (Trevor Noah, Born a Crime)
Sentence Pattern: Subject + Verb + Direct Object + Appositive phrase + Relative Clause.
Imitation Sentence: The helpless freshman went to the dance, a gyrating den of bad behavior that wasn't what they expected at all.
Example #2
Mentor Sentence: She adored her son–the child born late in life when she wasn't sure she could still have children, the charmer, the one whose manipulations she always gave in to. (Chimamanda Ngozi Adichie, Americanah)
Sentence Pattern: Subject + Verb + Direct Object + 3 Appositive Phrases (long, short, medium)
Imitation Sentence: She wanted a chocolate ice cream cone — the gooey treat from Grahams that always satisfied her sweet tooth, the sugar-on-sugar, the flavor that she could never get enough of.
Digital Mentor Sentences, What!?
Because I love using digital interactive slides with my students, I decided to use drag-and-drop pieces to create mentor sentence unscrambles.
My digital mentor sentence drag and drops have three levels of difficulty:
Examine the mentor sentence(s).
Unscramble imitation sentence(s).
Write original imitation sentence(s).
➡️ First, I want students to examine the mentor sentence in box #1, to notice what writing moves (a.k.a. "patterns") the author is using, to identify them and break the sentence into its smaller parts. What types of sentences are used: simple, compound, complex, compound-complex? I ask students what they notice about the sentence, give them the opportunity to talk about it with each other and with me, and we label the parts, discussing why the writer might have written the sentence in that way.
➡️ Next, as students are familiar with the various parts of the mentor sentence(s), in box #2, they drag and drop the pieces located to the right of the slide as well as punctuation, unscrambling them so that they match the pattern of the mentor sentence.
➡️ Finally, in box #3, students write their own imitation sentences, making sure to use the same sentence types, phrases, and clauses, but substituting their own topics.
Wrapping Up
Thanks for reading! I hope you're inspired to start or continue using imitation writing with mentor texts in your middle school or high school English classroom. Remember, progress over perfection. Start small, and build your students' capacity to imitate beautiful writing. Eventually, they'll be able to tackle whole paragraphs, if you want! Any questions? Please leave a comment and I'll be happy to help!
---
Hey, if you loved this post, I want to be sure you've had the chance to grab a FREE copy of my guide to streamlined grading. I know how hard it is to do all the things as an English teacher, so I'm over the moon to be able to share with you some of my best strategies for reducing the grading overwhelm.
Click on the link above or the image below to get started!