On the hunt for poems to teach in the winter? There's just something so very Walden Pond about looking at beautiful language inspired by nature during the winter season.
If you have visions of your students cozying up in their favorite spot in your classroom with a coffee or hot cocoa in hand and getting deeeeeeep into imagery, tone, characterization, and rhyme scheme, then you've come to the right place.
Nothing makes my heart pitter patter more than engaged students (and this time of the year, maybe also a snow day…), so if you're wanting them to engage in poetry, the first battle you must wage is finding poetry that your students will enjoy. Luckily for you, I've saved you the time of having to scour anthology after anthology to find what you need! 
Why Teaching Poetry is So Important
Before we dive into the list (it's coming, I promise), I want to share why teaching poetry is so important.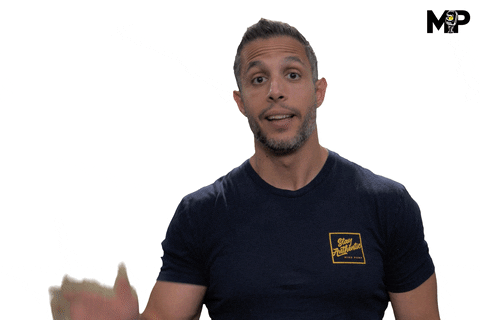 Sometimes teaching poetry can be seen as a frivolous act, something we may get to once those all important Power Standards have been thoroughly taught and the data tracked and analyzed, and the students tested until their love of school is completely obliterated once and for all.
I think this is because poetry is seen as too creative, too artistic. I would argue that poetry is really important for the teaching of reading and writing. Teachers can use poetry to teach all of the necessary critical thinking skills, reading strategies, and writing craft moves required in any genre. 
Teaching poetry is also a wonderful means to bring SEL into the classroom. Poetry is rife with emotion, feeling, and nuance (ya know, kinda like high schoolers themselves…) Students easily identify with the emotions communicated in a poem. What's more, many modern poems feel like music more than poetry, offering another way for students to connect with writing. 
Teaching poetry is also important for teaching grammar. Poetry illuminates the various ways students can "break" the rules of language and get away with it. 
Best of all, teaching poetry really challenges students to rely on text evidence. By studying poetry, students begin to understand that literature isn't about solving an equation, it's about understanding humanity. And when we seek to understand one another on a human level, there's no one right answer. 
Okay, onto the really fun stuff!
Let's take a look at this truly epic list of poems to teach in the winter!
Poetry to Teach Figurative Language
Using poetry to teach figurative language challenges students to analyze the usefulness of the figurative language in each line and stanza. The brevity of poetry and the nature of poetic language make it the perfect vehicle for teaching figurative language.
"Winter Blue Jay" by Sara Teasdale ⇢ If you're looking for the perfect winter poem to teach figurative language, check out "Winter Blue Jay." Sara Tesdale has packed this short poem full of figurative language ranging from imagery to personification to repetition. There's a lot to unpack here when it comes to diction, too!
"Little Gidding" by T.S. Eliot ⇢When it comes to figurative language, Eliot is a master, and in "Little Gidding" he expertly crafts multiple juxtapositions with ease. This poem leaves a lot to be considered and is perfect for an in-depth analysis of the whole poem or just parts if you're short on time.
"Winter Solstice" by Ray McNiece ⇢This poem is nature writing at its finest. It also employs so many beautiful metaphors. I love to use this one as notebook time work and challenge students to create their own seasonal nature metaphors. Students are always particularly inspired by the comparison of a little yellow spider to the sun in the final stanza.
"Letter Written During a January Northeaster" by Anne Sexton ⇢ One of the more contemporary poems in this list, Anne Sexton's letter poem is teeming with figurative language!
Poems to Teach Imagery
There are so many good poems to teach imagery that I thought it deserved its own category. Yes, imagery is figurative language, but poets can write imagery better than anyone, and it deserves a chance to shine! 
"Winter Trees" by William Carlos Williams ⇢ Reading a William Carlos Williams poem is like putting together a puzzle except in this puzzle there are so many pieces that could go in many different places.
"Sounds of The Winter" by Walt Whitman ⇢ As the title implies, the focus of Whitman's poem is the sense of sound (Whitman really does love sounds, doesn't he?). The narrowed focus of his poem is great for work on sensory language!
"Ode to my Socks" by Pablo Neruda ⇢ Absolutely packed with imagery, this is a great poem for teach students how to use their words to create a powerful image in the minds of their readers, and as a lil bonus, you can use this as a mentor text to springboard the creation of odes to anything and everything!
"Woods in Winter" by Henry Wadsworth Longfellow ⇢ If I were to only teach one winter poem from this list it would be this one. "Woods in Winter" has everything from alliteration, to an easily identifiable rhyme scheme, and the imagery is just *chef's kiss*.
"The Snowfall is So Silent" by Miquel De Unamuno ⇢ Chock full of imagery, this poem is perfect for teaching students who poets use language to evoke feeling. You can use this poem to have students identify the sensory details connected to the figurative language used and take it one step further to have them describe how it made them feel as they read. 
Poetry to Teach Theme
Using poetry to teach themes is perfect for both students who need intervention and those who need enrichment.
Most poetry serves as a commentary on human feeling, motivation, desire, and experience. This makes it valuable for teaching how to identify and analyze a theme for those who are struggling with the concept and it's great for those who need to be encouraged to go a little deeper with their thinking as there are innumerable layers to every poem. 
Here are some wintry poems to teach theme I think you'll love!
"Taking Down the Tree" by Jane Kenyon ⇢ This poem can be challenging for students to understand upon first read, which is why I really like having it in my toolkit because I can pull it out to teach a variety of poetic devices, but it also pulls double duty by forcing them to engage in close reading strategies.
"Dreams" by Langston Hughes ⇢ Hughes may be economical with his words, but not with his meaning. The theme in this poem particularly resonates with upperclassmen who are solidifying post high school plans and starting to see their dreams in motion.
"The Road not Taken" by Robert Frost ⇢ Okay, hear me out, this particular Frost poem is a bit, shall we say… overdone? But students connect with his work. It inspires a lot of back and forth debate about the meaning behind Frost's words, and I love that students get heated about finding their own meaning and truth in these lines.
"Lines for Winter" by Mark Strand ⇢ This one is perfect for a think, pair, share, or a Socratic discussion because it inspires so much dialogue (and you could even pair it with other poems in this list!).
"To Winter" by William Blake ⇢ I love the way William Blake uses wintry scenes to explore the idea of good versus evil!
"Winter Milk" by Carl Sandburg ⇢ Most winter poetry is dark and moody, whereas Sandburg's "Winter Milk" encourages the reader to find a more positive message in his words.
"Waking in Winter" by Sylvia Plath ⇢ This poem is about a different kind of winter and sends a much different message than the rest in this list! 
Poems to Teach Rhyme Scheme
The day I found some poems to teach rhyme scheme that moved beyond the traditional a/b scheme was the day the second half of my life began. My students love to use rhyme in their own poetry and maybe it's lack of practice or lack of exposure to a variety of options, their poems wind up more like Hop on Pop than the hip hop they're aiming for. 
If you're looking for winter poems to teach rhyme scheme that'll help level up your students' reading and writing skills, check out these options!
"December Leaves" by Kaye Starbird ⇢ "December Leaves" is an easy to digest poem perfect for introducing a new variety of rhyme scheme your students may not have yet encountered.
"The Cremation of Sam McGee" by Robert W. Service ⇢ Bonus points for "The Cremation of Sam McGee" because there's an audio version performed by Johnny Cash that is so engaging and students just love.
"Sonnet 97: How like a Winter Hath my Absence Been" by William Shakespeare ⇢ There have been a lot of academic papers, blogs, and podcasts on the subject of making Shakespeare more palatable, but I personally think one of the easiest ways to do it is to bring in the Sonnets. High schoolers love the subject of love, so it already speaks to them on a deeply personal level, and the smaller amount of Elizabethan English is easier to digest than biting off whole chunks of Macbeth. Working with the Sonnets throughout the year is a great way to prime them for some heavier Shakespearean study later in the year, and Sonnet 97 in particular is wonderful for teaching rhyme and meter.
"A Christmas Carol" by Christina Rosetti ⇢ The rhyme scheme is easily identifiable and students will be able to independently label it with ease (after some direct instruction and gradually released practice, of course), but they will probably struggle with understanding the content. However, don't shy away from using it! It's a great challenge for all students!
"Winter Song" by Katherine Mansfield ⇢ Perfect for teaching rhyme and tone, I love the layers "Winter Song" provides for teaching a variety of poetic devices. 
Poems to Teach Characterization 
"The Cremation of Sam McGee" by Robert W. Service ⇢ This poem is a repeat on the list, but it is great for teaching characterization, so I just couldn't possibly not include it here! Bookmark this one to return to again and again to teach many different skills and techniques!
"The First Snowfall" by James Russell Lowell ⇢ This narrative poem is beautiful and quite sad. It takes a bit of detective work to understand how the speaker develops throughout the poem making it perfect to use for a characterization analysis.
"Winter" by Robert Southey ⇢ Southey ascribes human characteristics to Old Man Winter.
Wrapping Up
There are so many fun poems to teach in the winter. Before we wrap up, I want to tell you one thing, teacher friend to teacher friend. While this is a truly epic list (if I do say so myself), do not feel pressured to bring in all of them into your winter poetry study.
Pick 1-2 poems you think your students will love the best and will teach the most skills to use as your mentor texts in your lessons. Anything more than that will be overkill. Use the rest for stations, choice boards, Socratic discussions, or small group work. 
Ready to take your poetry study to the next level without having to invest any more of your precious time?  Check out my handy bundle of poetry graphic organizers that can be used with any poem! 
---
I know how hard it is to do all the things as an English teacher, so I'm excited to share some of my best strategies for reducing the grading overwhelm.