As an English teacher, I know the feeling of trying to find poems for high school English classes that engage students and allow me to teach important skills. We all know if students are interested, that's half of the battle, am I right? These poems to analyze are suggestions for your classroom based on student engagement in my own classes. If something works, I want to share it!
I don't buy into the whole "teenagers hate poetry" angle. Oh, we'd better brace ourselves…there's poetry coming. No. On the contrary, I find poetry to be accessible, a starting place to teach students to analyze and respond to complex texts. Before I assume the problem is my students, I must ask about my approach and about the poems I'm feeding them.
Check it out: Jason Reynolds claims that poetry can help students love literature.
How to Analyze Poems with High school Students
Before we get to the epic poems for high school (or middle school!) English class list, let's pause for a minute and talk about how to guide students in reading poetry. There are different approaches to poetry analysis that I use, depending on my class and lesson objectives. A great way to kick-off poetry analysis is by reading "Introduction to Poetry" by Billy Collins and talking about the role of writer and reader.
The method you use to guide students in a reading and/or analysis of a poem depends on your class and goals for the lesson. What skills are you currently working on? How does this poem fit into the larger scope of your unit?  Maybe you want to use a more inquiry-driven, organic approach to poetry analysis (my favorite), or maybe your students need a little bit more focus and structure. Here are a few of my favorite strategies for in-class poetry analysis.
Poetry Reading & Analysis Strategies
Guided Reading of a Poem:
For this approach, read the poem aloud with students following along. Give students something specific to mark the text for, and pause for paired or group discussions. You want to move students from basic comprehension to noticing organization and style. This strategy flows well into color-coding a poem for meaningful diction, imagery, and figurative language. I find that it's best to take an "I notice… I wonder…" approach, avoiding prescriptive "teaching" of poems for high school students. You want to, through guided reading and marking the text, allow students to "discover" meaning, using inquiry and questioning to draw out how the details contribute to bigger meaning.
Choose ONE & Argue: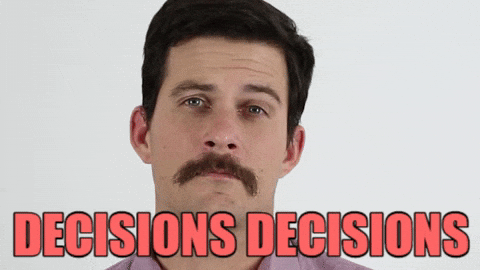 Once you've chosen poems for high school students to analyze, it can be tempting to focus on EVERYTHING. Slow your roll. This is how teachers can ruin poetry (or any reading, for that matter) for students. Sometimes, less is more. Read the poem, asking students to mark only ONE detail in each stanza (or choose a number of lines to read before pausing). This strategy works because if forces students to consider what the most important detail in each stanza or line range is. Then, discussion flows naturally as students have to defend their choices by explaining why.
TPCASTT (An Oldie, but Goodie):
This well-known strategy for poetry analysis is like a multi-layered sandwich, asking students to consider the meaning of the title, paraphrase parts of the poem in their own words, think about words and their connotations or implied meanings, think about the author / reader's attitude (a.k.a. mood and tone), think through any shifts in meaning, tone, etc., and then return to re-consider the title and its meaning.
Write the Gist (A Summary Strategy):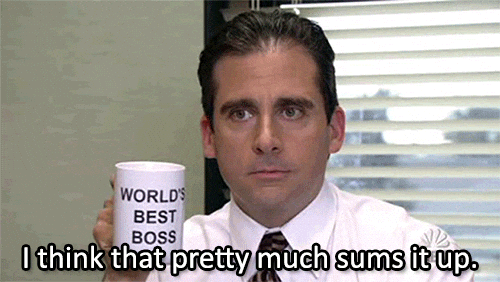 This strategy works well for both poetry and longer fiction / nonfiction texts. The idea is that students will chunk the text (stanza divisions work naturally for this purpose). After reading each chunk, ask students to write a one sentence summary of that portion of the text. In the end, ask students to put their sentences together for a full summary of the text. This is a great way to talk about interesting details and overall meaning and message as well as summary-writing skills. A great next step that builds from this strategy is the Summary-Response strategy. After writing a clear and representative summary of the poem, students will write a journal response. You can have them write off of a line from the poem, write to the author of the poem, write about a theme or idea in the poem, or write about personal / societal connections to the poem.
Mentor Text Response:
One of my favorite ways to use poems, for high school classes, (and slam poetry) is to have students read, discuss in Socratic seminar, and write their own emulations. Poems are great mentor texts! This also prompts organic discussion about figurative language, word choice, and style.
QFT (An Inquiry Strategy):
This strategy is fun, and comes with rules.
As a small group, come up with as many questions as you can in the next 5 minutes!

Use the FULL time!

Write each question down on a post-it note.

Do not stop to answer, judge, or discuss the questions.

Write down every question exactly as it is stated.

Change any statement into a question. 
The premise of this strategy is that students need to be given the time and space to ask questions. Students, in small groups (3-4) read the poem together. Then, arm each group with a stack of sticky notes and make sure they're aware of (and follow) norms. Set the timer, and tell students to generate as many questions as possible about the poem in that amount of time. If you wish, you can set this up in a couple different rounds, progressing from general questions about the text to more specific questions about the text. For the second round, you would set the timer again (a smaller time frame, perhaps) and give a more specific focus such as "author's style" or "figurative language." You can even use a picture or short video to prompt a new round of question-asking. Then, when students have brainstormed, have them sort the questions. You can sort by open vs. closed-ended questions, you can have them determine which questions are higher-level vs. lower-level, or you can have them sort by which questions are most interesting vs. predictable.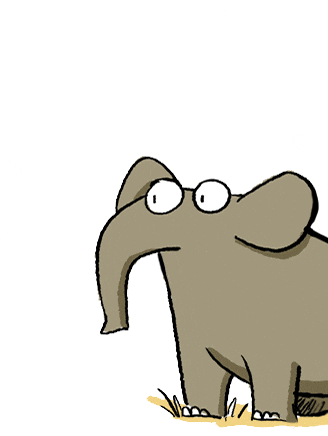 At this point, you may want to have each student choose 1-2 questions to answer for homework.
You could also have each group set a discussion agenda by choosing a certain number of thought-provoking questions to discuss on the next day of class. You could have each group post top questions to a Padlet and use this to springboard whole-class discussion and/or journal response to the poem. 
Can you tell I love this strategy?!
EPIC LIST: POEMS FOR HIGH SCHOOL
This list of poems for high school English class contains some of my favorites, giving a mix of styles and movements, but with an emphasis on ideas that engage. Themes that resonate with students, poems that are written in accessible, yet "cool" ways…these are the poems I love. Students can relate to these poems because of their honesty, thematic ideas, and universal truths. What's more, these poems work well with the strategies above, as well as reading stations in the English classroom.
Tattoo by Ted Kooser → This poem almost went "all the way" in my March Madness poetry competition. Students liked the straightforward nature of the poem, but also discussed the symbolic meaning of a "tattoo" and how our experiences are unseen tattoos. Also, they discussed quite well the human tendency to pass judgment, talking about the perspective of the narrator in th

e poem.

Wheels by Jim Daniels → The idea of moving forward instead of staying stuck in the past is an idea that teenagers can get behind, especially my sophomores who are eager to say goodbye to their childhood and take on increasing responsibilities and freedoms. You'll want to call students' attention to the author's use of syntax, alliteration, and repetition.
Loud Music by Stephen Dobyns → For most of my students, music = life, so this poem about how music is the universal human language is one they enjoy. You'll want to call students' attention to the author's use of line divisions, similes, and the symbolism in the last four lines.
Do not go gentle into that good night by Dylan Thomas → The rhythm of this poem makes it one of my favorites, with the focus centering around life vs. death. Students grasp the light symbolism immediately and enjoy unpacking this poem.
Ode to Dirt by Sharon Olds → A nature poem at its core, with lovely and thought-provoking metaphors, by the time one is finished reading it, reflection turns to deeper issues such as the equality of humans despite their differences and the never-ending circle of life.
Gee, You're So Beautiful That It's Starting to Rain by Richard Brautigan → This poem is about so much more than Marcia's beauty which is what students will want to discuss at first read-through. Draw students' attention to the simile and use of assonance in lines 4-5 to establish a tone.
How to Listen by Major Jackson → This poem's opening line simile helps students to envision the idea of attentive listening that Major Jackson wants to emphasize. Students should notice repetition and polysyndeton and think about the meaning in the small details of each day.
Happiness by Jane Kenyon → Personification is used artfully in this poem to make the abstract idea of happiness come to life. Interestingly, it is not human in search of happiness in the first part of the poem, but happiness in search of human. Students should also notice the shift in the end of the poem to show the universality of happiness, how it comes to everyone. The question is, will it be recognized and received, and in what form will it show up?
Eating Poetry by Mark Strand → In this poem, consuming poetry changes the narrator and brings out his wild side. Students should consider the role of the librarian vs. the narrator. What is the difference between being surrounded by words and being changed by them?
"Hope" is the thing with feathers by Emily Dickinson → Emily Dickinson takes the abstract idea of "hope" and compares it to a bird, emphasizing that hope endures.
Honest Poem by Rudy Francisco → This is one of my favorite poems for high school students! A quirky confessional, this poem appeals to listeners because it is authentic. While this poem appeals at a gut-level, there is also symbolic significance to a lot of the speaker's confessions.
When Giving is All We Have by Alberto Ríos → This poem celebrates that people are united through generosity, making the world a better place.
Miracles by Walt Whitman → This poem has religious undertones as the author speaks to the fact that all aspects of creation are miraculous. Life is a miracle.
In a Station of the Metro by Ezra Pound → At just two lines, this poem still packs a punch. You may want to introduce students to the idea of an "Imagist" poem. The driving image in this poem is anonymous faces as fallen petals. Consider how the author uses hard sounds, why a nature image is chosen for such an industrial location, and why faces are described as apparitions.
From Milk & Honey by Rupi Kaur → It's hard to pick a favorite from this work that combines illustration with poetry. Click on the link to grab a copy of these poems for your high school classroom library or do a Google image search to find your favorites.
The Black Santa by Allison Joseph and/or The Death of Santa Claus by Charles Harper Webb → Depending on your audience, one or the other Santa poem might work better (or have students read them both!).
Drum Dream Girl by Margarita Engle → This poem is inspired by a real life girl who defied Cuba's taboo against female drummers. It's a poem that's easy to read and appreciate, to read and discuss gender and equality.
One Today by Richard Blanco → This poem was written for and shared at Barack Obama's Inauguration. As such, it has themes of patriotism and celebrates the "everyday" Americans' power as a collective whole – WE are the light, and the bonds of citizenship unite us.
Manifesto of the Lyric Selfie by Becca Klaver → This poem explores the impact of selfishness, suggesting that looking inward is unnatural and results in destruction.
The Facebook Sonnet by Sherman Alexie → Along the same lines as the last poem, this poem questions the value of social media, claiming that it pulls us into the past, causes us to act fake, and blurs the line between public and private. Though most students don't use Facebook, this poem is applicable to whatever social media is popular for them.
Fifth Grade Autobiography by Rita Dove → This poem is written about a photo. A great assignment for students is to write about a photo from their own childhood, thinking about the details that are both seen and unseen in the image / moment.
If They Should Come for Us by Fatima Asghar → This poem is particularly relevant in today's society. The author creates parallels to the Holocaust, helping the reader to question the impact of ignoring history's lessons. Students may need to look up unfamiliar language, and you'll want to ask them why the author might have chosen NOT to use punctuation or capitalization.
America by Claude McKay → This poem is written in the form of a Shakespearean rhyming sonnet, with three quatrains and a couplet. It is interesting to consider the author's depiction of how he is in an abusive relationship with America.
Digging by Seamus Heaney → The author of the poem digs into his family history and uses sounds artfully. It is interesting to consider how the author continues his family tradition of farming, except with difference. He digs into the soil of words and grows ideas.
At the Gym by Mark Doty → This poem takes a commonplace activity, going to the gym, and springboards to deeper ideas such as the human desire for power and control, vanity, and vulnerability in the face of burdens.
Still I Rise  by Maya Angelou → This is a poem of empowerment, one that has rhythm and interest, that sets up tension between the speaker and the audience as the speaker "rises" above obstacles and judgments. Click on the link if you need some ready-to-go lesson plans and resources pairing this poem with Tupac's song by the same name.
Nothing Gold Can Stay by Robert Frost → This short little rhyming poem comes full circle, returning by the last line to the opening image of "gold." There is an allusion to Eden, and the overall idea that perfection and beauty are temporary in the face of time and nature.
Common Things by Christopher Kondrich → Is it a statue or a commentary on gun laws? The author uses 10 "common things" to comment on life vs. death and humans as weapons.
Lies I Tell by Sara Borjas → This is a prose poem about the stories we like to tell ourselves. Truth is relative.
Why Falling in Love is Like Owning a Dog by Taylor Mali → This poem develops an overall comparison between dog ownership and love relationships, drawing many humorous and interesting parallels between the two.
I hope that you've found a poem (or two or three) to love in this list.
I'd love to meet you in the comments!  What grade do you teach and where? Which one of these poems is your favorite? How will you use these poems and/or strategies in your classroom?
Free Guide to Teaching Slam Poetry!
And finally, as a huge thank you for reading my blog, I have put together a free guide to building excitement for slam poetry. Whether you're new to the slam poetry game or have been teaching it for years, I'd love for you to take a look and download it today!