Not all reading is created equally. There is a significant difference between passive and active reading, and when our student readers lack necessary active reading tools in their toolkit, they can struggle with comprehension, and over time, their confidence in themselves and their enjoyment of reading can wane.
As adults, (especially for us English teachers who have always had a knack for the written word), it can be easy for us to forget all of the skills and strategies that go into reading. We're able to read most texts these days on auto-pilot, and it's easy to assume our adolescent readers can do the same.
In this post, I'm going to explore what active reading is, what active reading strategies you can teach your students to use to overcome difficulties when reading, and how to help your students find their confidence to reignite their passion for reading.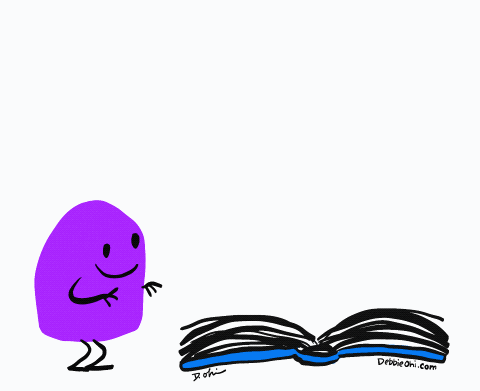 What is Active Reading?
Active reading is a reading technique that requires readers to engage with the text actively to determine meaning and evaluate a texts' relevance, rather than passively absorbing information. It requires readers to interact with the text by asking questions, making connections, and summarizing information.
Why is active reading important?
Better comprehension: Active reading helps readers better understand and remember the material.
Critical thinking skills: Active reading requires readers to engage with the material critically, developing analytical and critical thinking skills.
Efficient learning: Active reading allows readers to learn more efficiently, as they are actively engaging with the material.
Consider the Benefits of Reading Strategies
In order for students to truly feel the ✨magic✨ of reading, they need to improve their confidence.
Everyone loves a good story, but by the time we get our adolescent readers in our classrooms, they can sit arms crossed, sneak the Airpods in, and completely disengage when any text is presented to them.
These are the same kids who begged for one more story before bedtime long before they could read on their own.
So how can active reading help?
Research shows the benefits of engaging in active reading strategies:
Improved comprehension: Active reading helps readers better understand and remember the material both on a surface level and and a subtextual level where all that really good stuff lives (ya know, like the symbolism in The Yellow Wallpaper)

Critical thinking skills: Active reading requires readers to engage with the material on a deeper level, developing analytical and critical thinking skills. These critical thinking skills pay off in every facet of the classroom (even outside of the ELA classroom, which is why it's so important for students to practice active reading in every content area…but that's another conversation for another day).

Efficient learning: Active reading allows readers to learn more efficiently, as they are actively engaging with the material. This shortens the time it takes for students to move knowledge from their short-term memory to their long-term memory, quickens the pace at which they recall information, and greases the metaphorical wheel for them to make connections to other knowledge and concepts 
Active Reading Strategies
Active reading involves several techniques and strategies that can help readers engage with the text more actively, improve comprehension, and in turn, help readers restore that sense of I can do this. 
Here are some active reading strategies that you can explicitly teach to your students to help them move from merely surviving to thriving:
Preview the text: Before diving into the text, teach students to preview it by scanning the headings, subheadings, and any visual aids, such as charts or graphs. This will help them get a sense of the main ideas and structure of the text.

Ask questions: Ask questions before, during, and after reading the text. This will help keep students focused and actively engaged with the material.
Students are great at responding to the questions we pose to them during in-class reading and text analysis, but getting them to come up with their own can be a struggle. Oftentimes students don't know what to be asking as they read (and as much as I hate to say it, sometimes high school readers can feel like this is an elementary school or middle school habit, so getting student buy-in can be tricky).

3 ways I encourage my students to ask questions when actively reading: 
When you lose focus, ask yourself clarifying questions about what you've just read. Who's here? What's happening? Why's it happening?
Confused? Jot down the questions you have in the margins or on a Post-It note and come back to it later. Ask a friend, shoulder partner, teacher, or even Google it!
How does this relate to things I already know about or have read before?
Go even deeper. Ask yourself, what could the author be saying about life, human nature, stereotypes, politics, etc.
Annotate the text Jot down notes while reading. Focus on summarizing key points, making connections, and noting any questions or thoughts that arise. Highlight key points, make margin notes, jot down a summary at the end of each section.

Visualize: Create mental images of the concepts or ideas presented in the text. This can help students better understand and retain the information.

Make Connections: Active reading involves making connections between what you're reading and what you already know. Encourage students to connect the text to their own experiences, other readings, or discussions.

Summarize: After reading, summarize the key points of the text in your own words. This will help you solidify your understanding of the material.

Review: Once students have finished reading, have them take a few minutes to review the material. They should look over their notes and summaries, and answer any questions about the text that remain. 
Active Reading Examples
There are so many ways to teach and practice active reading in the classroom.
And it doesn't all have to be taught at once. Just as professional athletes practice their skills repeatedly over years, our students need to practice these skills repeatedly over years (just remind them WWVASD? What would Venus and Serena Do?).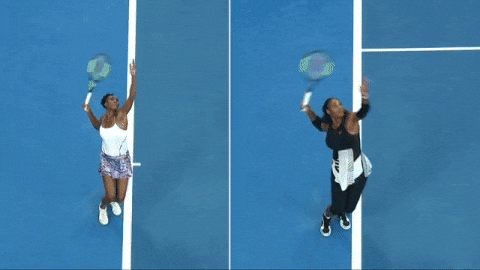 So don't sweat trying to fit it all in and achieve mastery in 9 months.
Instead, focus on looping-in practice with active reading skills in as many lessons as possible for repeated practice over time.
Here are some examples of how you can have student apply active reading strategies throughout your lessons:
As students read an article about climate change, they take notes on the causes, effects, and jot down potential solutions that the text suggests or solutions of their own.

When reading a novel, students make connections between the characters and their own life experiences or between the characters in the novel and characters in a different novel or short story they read earlier in the year.

Students read a textbook chapter and create a mind map of the main ideas and subtopics.

After reading an informational article and a short story, students then use their annotations to topic cards and perform hexagonal thinking linking together similar and dissimilar ideas.
Active Reading Tips
As you're working with your student readers on developing their active reading skills, here are some quick and easy active reading tips that will help make this practice easier.
Identify and define any unfamiliar words or phrases while reading
Bracket the main idea or thesis statement
Add marginal notes and commentary when highlighting (in other words, don't just highlight all over the text)
Make outlines, flow charts, and mind maps to help you connect ideas in a visual way
Summarize each paragraph, chapter, or section as needed
Wrapping Up
I once heard active reading strategies compared to crutches. Crutches are great when you've broken your foot; they make getting around way easier, and you're grateful to have them when you need them.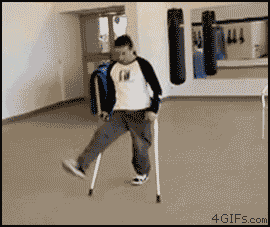 However, if you tried walking around using crutches when both of your feet are perfectly functioning they would become cumbersome and annoying. Eventually, you'd probably ditch them in a closet somewhere.
When we read for pleasure or read a text that's really accessible for whatever reason, we don't need to use active reading strategies.
But when reading a textbook on nuclear energy, a recent EOB from our insurance company, or War and Peace, we need scaffolds and strategies to help us comprehend, retain, and evaluate meaning. 
We want our students to be able to understand when they need to reach for the right strategy to help them make sense of what they've read.
By teaching them active reading strategies, they will have these important tools in their toolkits to use when the time comes!  
---
I know how hard it is to do all the things as an English teacher, so I'm excited to share some of my best strategies for reducing the grading overwhelm.