In this blog post, I want to talk about writing for clarity and why it is so important for student writers. I also want to give some practical rules for teaching students to eliminate wordiness.
Put simply, clarity refers to the elimination of under-developed, unessential, unclear, or awkward areas in student writing.
Clarity is the foundation for writing style. Clearing the clutter forces students to combine sentences, fine-tune their language, and, most importantly, be active writers vs. passive writers.
To backtrack a bit, as I discussed in my previous blog post HERE, it is necessary to re-define voice as style.
This means focusing not only on what you say, but also on how you say it.
Essentially, voice refers to your writing style, which can be developed by understanding strong writing moves, used in published writing and practicing/applying them to your own writing.
I make it a point to teach style moves in my class: sentence variation, sentence rhythm, use of imagery, strong word choice, and writing for clarity, to name a few.
Importance of Clear and Concise Writing
Let's relate clarity in writing to clarity in life.
People (more often than not) in modern society can be fascinated with the accumulation of wealth, as demonstrated by their possessions. I think this is a safe generalization to make.
Just go to a community garage sale in an affluent neighborhood. You're sure to notice the following items: plates, cups, books, clothes, a washer and dryer, garden tools, whole sets of furniture, lamps, games, videos…
It's not that the items were not useful…they have been replaced.
When we vacation, we pick up souvenirs (that t-shirt from Cancun, a snow globe from the ski village) and on birthdays, holidays, and sometimes for no reason at all, we give gifts (artwork, candles, ties, books).
Because of this, we feel the need to de-clutter our lives from time to time. This has fueled an "organization" movement, spawning reality past television shows such as TLC's "Clean Sweep" and magazines such as Real Simple that promise to make life "simpler every day."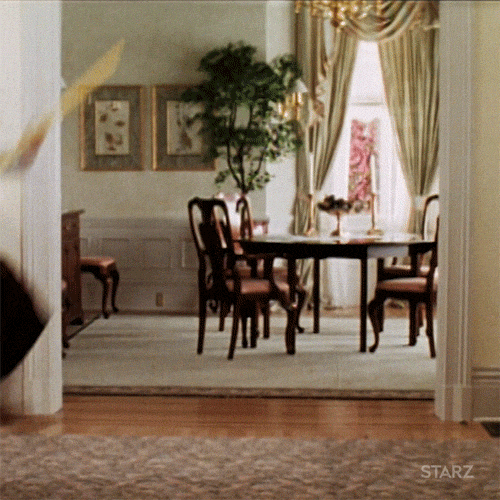 Clarity in writing is a "Clean Sweep" intervention for the chaos created by word clutter. Writers should keep their expression "Real Simple," eliminating unnecessary and repetitious words, redundant ideas, and awkward phrasing. In this revision process, even those words or phrases that we are especially proud of may face elimination. (One of my former English teachers called this "slaughtering your darlings.")
The first goal for revision should be clarity, re-envisioning the work, line by line, word by word, making sure that ideas are clear, well-supported, and simple. If this task is accomplished, you will have the foundation for stylized writing.
Simplicity in Writing with William Zinsser
William Zinsser, author of On Writing Well (considered by many to be the classic book on writing), states that simplicity is the key to good writing.
"Strip every sentence to its cleanest components. Every word that serves no function, every long word that could be a short word, every adverb that carries the same meaning that's already in the verb, every passive construction that leaves the reader unsure of who is doing what –these are the thousand and one adulterants that weaken the strength of a sentence."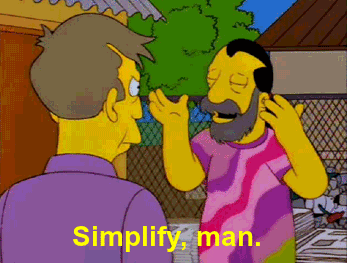 Zinsser suggests that the writer embrace Thoreau's advice to "simplify." To do this, one must always ask himself "what am I trying to say here?"
"Thinking clearly is a conscious act…Writing is hard work. A clear sentence is no accident. Very few sentences come out right the first time, or even the third time. Remember this in moments of despair. If you find that writing is hard, it's because it is hard."
Clarity in Writing with Donald M. Murray
In chapter six of The Craft of Revision, Donald M. Murray suggests several ways that you can begin to make sure your writing is clear not only to you, but also to your readers.
➡️ When you are writing for clarity, make sure your descriptions have a single, dominant meaning and follow a natural order.
Example of a single, dominant meaning: struggle and being out of place
I saw an angel today, weathered and wheelchair-bound, two stumpy legs sticking out like dead, gnarled tree trunks above a canyon, useless and conspicuous. I tried not to stare at the rounded protrusions, bumpy like a baby's head and probably just as soft.
He came with a bang and a struggle. I heard him, first too loudly, halfway inside the glass door that wasn't made for him. "It needs a handle," he gasped breathlessly, with the gusty chortle of a seasoned smoker. His volume then increased, as if to say "I'm tough enough to handle this world, and I'm a fighter."
Examples of natural order: chronological, arguing weakest to strongest point
➡️ Make sure your meaning has a context
Your reader is going to be asking the question "so what?" Giving information or a bit of a personal story is not enough; the reader will be looking for a way to understand its full meaning.
➡️ Write long and then short. Shorten for emphasis. It's easier to take away from a draft than to add to it.
Revision Tip: Force yourself to read against your own familiarity
Read your paper out loud, noting awkward spots and words that don't belong.
Read your paper backwards, sentence-by-sentence.
Have someone else read your paper to you.
Use Read Write Google to have your computer read your paper to you.
Top 5 Word Eliminations for Clarity: A Practical "Clean Sweep" for Student Writing
1. Unnecessary Prepositions
I'm appointing you to head up this committee.
We face up to our problems.
Concern has been expressed as to whether coffee stunts one's growth.
Where did he go to?
Later on, we have a dance rehearsal.
Cut it up.
2. Unnecessary Adjectives
My personal pet peeve is body odor.
He was in serious danger.
I was irresistably drawn to the chocolate bar.
That student needs individual attention.
Many photographers claim that their work is particularly challenging, especially in low-light conditions.
3. Unnecessary Phrases
She received a higher salary than was the case for her friend, Nancy.
In the majority of instances, plagiarism results in a loss of credit.
At the present time, all operators are busy. Please continue to hold.
He made the team due to the fact that (because) he practiced.
Not many of the children dislike Mary Poppins.
4. Unnecessary Words (Eliminate if they don't add meaning to the whole sentence)
Check out the OWL resource for the elimination of wordiness
5. General Words (Replace with concrete nouns and verbs)
Thing, Anything, Nothing, Everything, Anybody
Writing Concisely Examples
I love to see my students playing around with writing for clarity. Why do I love it so? This is not about a lot of rules to follow. It is about students going out of their comfort zones to shake up their sentence structures and sentence lengths.
As you can see in the following example, clarity in writing has allowed the imagery to shine through.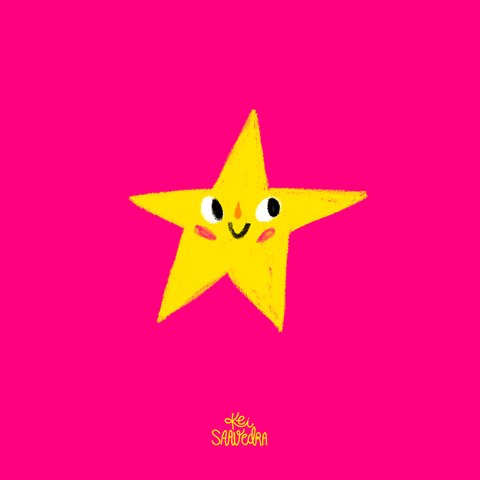 Before Revision:
At nine o'clock we finally passed the dancing snowman again. Down the stairs, through the crowds and out the revolving doors. Michigan Avenue glowed incandescent in the white light along the notorious "Magnificent Mile." Horse-drawn carriages clip-clopped down the street in a steady, predictable, even rhythm. My feet left fresh footprints left by my new furry boots in the newly fallen whiteness. I shivered through my down jacket even though it was a warm night for Chicago. Years of Chicago cold never accustomed me to wearing long underwear, and I refused to start the tradition now. The snowfall brought out new life in people. Or maybe Christmas joy finally descended upon the vast city. One woman danced down the street. Others stuck out pink tongues to catch snowflakes. I linked arms with the group and skipped up the sidewalk toward Navy Pier.
Better After Revision:
We finally leave the mall at dusk. Michigan Avenue glows in soft light along the "Magnificent Mile." Horses with fuzzy reindeer antlers pull carriages, feet clopping in steady rhythms. I leave fresh footprints in the newly-fallen whiteness, walking slowly and like a child. The snowfall brings out new life in people, turning sour expressions upward. One woman dances a jig down the street while others stick out wet tongues to catch icy crystals.
Eliminating Wordiness & Redundancy Writing Exercises
I know that it can be hard to find the time to create elimination of wordiness activities for students. Here are 11 practice writing excerpts that you can use with students (with suggested answers) to help them reign-in their wordy writing and make it clearer and less redundant.
I hope you will ask your students to revise writing for clarity, with ruthless elimination of the unnecessary. Though it is not easy, it is necessary and rewarding. Have a question or a thought to share? I'd love to hear from you in the comments section!
---
Hey, if you loved this post, I want to be sure you've had the chance to grab a FREE copy of my guide to streamlined grading. I know how hard it is to do all the things as an English teacher, so I'm over the moon to be able to share with you some of my best strategies for reducing the grading overwhelm.
Click on the link above or the image below to get started!