Whether your students are writing a literary analysis essay, informative paper, or argumentative piece, they eventually have to tackle the introduction to the paper. Introduction writing is best saved for last, though some students want to tackle it first. Why? In the writing process, students develop their ideas and may make adjustments to their thesis.
The thesis statement is the seed of a strong introduction paragraph.

Lemme explain.
I see a lot of teachers talking about how students should just open with a quote or a question. Maybe they tell students to just describe something or tell a story.
What's lacking is strategy.
No wonder students are putting out uninspired hooks that don't grab a reader's attention.
I'm not here to tell you that those ways are wrong, but I am here to tell you about a strategy that works like oil on a squeaky door. Every. Time.
Introduction Strategies
I used to think the way to teach introductions was to focus on the hook.
Just capture my attention, I would tell students.
I would give them a list of ways to capture my attention.
They would usually end up with an uninspired rhetorical question or quotation pulled from BrainyQuote.
Meh.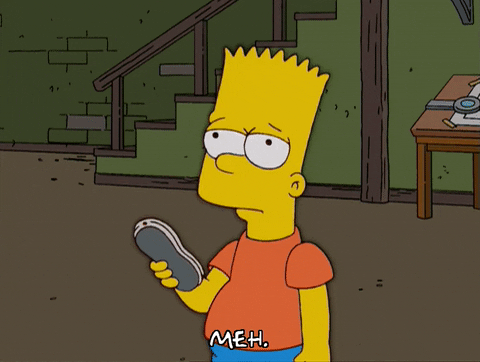 A more progressive version of me would, a few years later, tell students to use a hook, a link, and a thesis.
Some students got it. Others didn't.
Getting there, but it's still not great.
That's because the key to introduction writing is not in the hook, but in the thesis. When I changed my teaching strategy, I started seeing results.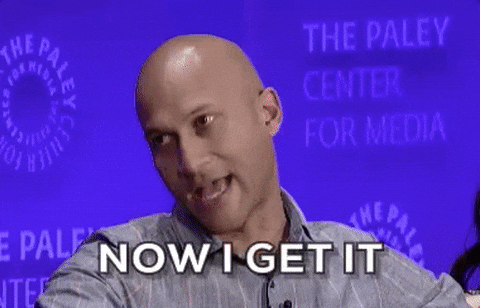 Patterning the Introduction Paragraph
When teaching how to write an introduction paragraph, here are the steps I teach students to follow when writing the introduction to academic writing.
👉 First, start with the thesis statement. This statement should contain at least one or two words with strong connotations. Instruct students to select one of these words (two if you're going to have students brainstorm connotations and then decide – see next steps for clarification).
In the student thesis statement below, key words are highlighted that could be the seed for writing an attention getter or "hook."
In "Lose Yourself," Eminem creates a determined tone in order to show that success requires selfishness.
This student has three strong possibilities here, but could also build a hook off of the words "create" or "require."
Which word is best? Which one should the student choose?
Any of them!
👉 Moving on to the next step in how to write an introduction paragraph, students should choose a word that is interesting and has a lot of different connections to the world around them. 
👉 Ask students to create a jot list of at least ten different ways their word can connect to their life, to society, to what they've read, etc. Be sure to emphasize that these connections should not be specific to the text or idea they're talking about in the thesis statement.
Option: you might also have students brainstorm for at least two of their words and then discuss with a partner or reflect individually on which one presents the most unique and interesting hook potential.
Here is a quick example of an introduction writing brainstorm:
Selfishness
Winning Monopoly (explore connection between winning and selfishness)
Hoarding (TV Reality show Hoarders, Clean Sweep, etc.)
Selfishness has the root word of "self" → could talk about Vloggers, beauty tutorials, self-help trends, self-care
The idea of securing your own mask first (airlines)
Determination / Success
Malala (or any underdog story)
Forrest Gump
Beating all the levels in Sonic the Hedgehog
Story of an author and how many rejection letters s/he received before an acceptance
In brainstorming, I decided that determination and success cannot really be separated from their cause-effect relationship, so I decided to group them together. Both sets of ideas have potential, and you only need ONE good hook idea, so either of these would work.
I think that the ideas for "selfishness" are more interesting, though, and present a less straightforward flow of ideas. This is where I would differentiate and suggest higher-level students pursue "selfishness" as their key word and students who need a more concrete path pursue "determination/success."
👉 After deciding which word and which hook idea to choose, students should write their introduction hook with the goal of using strong words and details to draw the reader in. 
How to write an introduction paragraph tip: Remember, there is no direct connection to the thesis / text at this point. 
Students should not simply begin with a general statement as some strategies teach, with the inverted triangle. Instead, armed with a specific idea, they should aim to pique the reader's interest through a brief anecdote, bit of description, statistic, or even a philosophical statement. I try to steer my students clear of question-asking unless it's a really thought-provoking and open-ended question.
👉 The next step after the hook is the one that is important and often missing in the process steps I've seen and used in the past. Because I'm extra, I add this step when teaching students, and it helps to smooth out the introduction.
This is a step that more advanced writers may do naturally; however, other writers need for this step to be made clear. If you've ever found yourself wondering how some students can write introductions that just sound so darn good, this is probably why.
Okay, okay, the next step is to extend the introduction's hook. Ask students to elaborate on the hook idea further, to qualify their statement, to engage in more description, to explain more. The goal is to connect the very specific hook more broadly to society and/or human nature in some way.
👉 Then, the link. In this step for how to write an introduction paragraph, students should think about how they can cross over from their hook idea to show its similarity or connection to the topic or text the thesis focuses on. 
Students should push their thinking so that it lands on a single, simple realization or "aha" statement that easily connects to the thesis idea. This is also the seed for a really great "so what" conclusion which I will cover in my next post.
👉 From here, students should blend in their thesis statement which will end their introduction paragraph.
Introduction Writing Example
As your students learn how to write an introduction paragraph, it's important to provide plenty of introduction examples. Here's an example of this introduction pattern at work. The author starts out with a descriptive hook, extends this idea to society as a whole, and pushes the train-of-thought further toward a single realization. This realization (that we cannot let evil win) is then able to connect to the characters' behavior in Lord of the Flies which leads nicely into the thesis.
Hook: Picture this: a two-year-old boy in a superhero costume, tiny fists punched emphatically into thin air, cape trailing behind him as he runs through the living room. "Take that. And that. And that, you bad guy." An unwitting stuffed animal has fallen to the ground in defeat.
Extend: It seems that every young person goes through some sort of superhero phase, whether it be emulating one or admiring one. If it isn't a Marvel Comic character, maybe it is a Jedi or even a kick-ass modern-day princess. This superhero phase doesn't end in childhood, but continues in subtle ways throughout adult life. Every time we root for the underdog, help out someone in need, have an emotional response when the news tells the story of someone doing good in the world, or get lost in a good book, we celebrate the hero's story.
Link: Perhaps the reason humans love to celebrate heroism is because they realize that there is also evil in the world (and in themselves). If evil wins, the world loses beauty, joy, happiness, justice, freedom, and the list goes on and on. Simply put, we cannot let evil win. This battle between good vs. evil is depicted in the classic story Lord of the Flies as boys trapped on an island become more and more savage than civil.
Thesis: In Lord of the Flies, Golding's use of foreshadowing suggests that evil is an ever-present part of human nature.
Introduction Writing Activities
If you liked this post on how to write an introduction paragraph, you'll want to check out the graphic organizers that go along with this strategy. I find that they help students to execute this introduction writing strategy and see how the parts fit together. 
Grab them here from my web store: https://lindsayannlearning.com/product/introduction-and-conclusion-writing-graphic-organizers-slideshow/
Or here on Teachers Pay Teachers: https://www.teacherspayteachers.com/Product/Introduction-Writing-Graphic-Organizers-Distance-Learning-5356176
Bonus Tutorial
Introduction and conclusion writing secret sauce? Check and check. This screencast tutorial can be used with student writers as a how to write an introduction paragraph mini-lesson.
---
Hey, if you loved this post, I want to be sure you've had the chance to grab a FREE copy of my guide to streamlined grading. I know how hard it is to do all the things as an English teacher, so I'm over the moon to be able to share with you some of my best strategies for reducing the grading overwhelm.
Click on the link above or the image below to get started!