Want to know more about how using Google Docs for the classroom helps students to give timely feedback to student writers? Don't worry, boo, I've got you covered like PB&J on toast.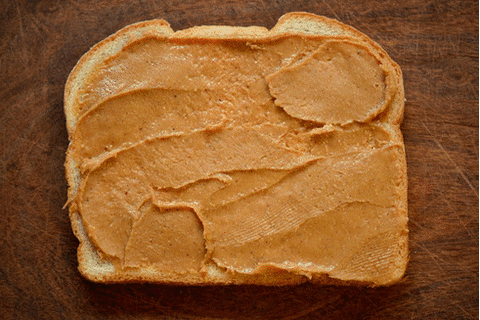 In this post, we'll be talking all about how to leave voice comments to streamline your grading AND three tips for helping students write & revise in Google Docs.
Why Use Google Docs
With Google Classroom, Schoology, etc, it is easy to have students write using Google Docs.
In fact, I can't remember the last time my students didn't write in Google Docs for an assessment.
Though writing may be started in a writer's notebook, eventually it has to come on the screen. I use Google Docs for the classroom to make sure that I can monitor and easily respond to students during the writing process. I also can easily check their revision history as they work in the same document from start to finish.
I want to make sure that I'm helping my students to grow as writers, so my grading strategies are varied. I frequently make use of technology to make sure feedback is timely and accessible.
Voice Comments for Grading Tutorial
I used to be kind of shy about leaving voice comments. I mean, c'mon, I can type pretty fast. Would it really save me time or be any more helpful than a written comment?
The answer is yes…and yes.
I have found that leaving comments in Google Docs is a must-have strategy to streamline feedback in google docs. For the classroom teacher, this can make your feedback MORE accessible to students.
Follow These Steps:
First, you will need to have the Read & Write for Google Chrome extension installed on your computer. You will also need to have your students install this extension so that they're able to access your voice comments.
To install the extension, go to the Chrome Web Store, type in "Read & Write for Google Chrome" and click the blue button to install.
Once you have the Chrome extension installed, to the right of your address bar, you'll see a purple puzzle piece icon.
When you're responding to student work in Google Docs and you want to add a voice comment, you will need to then click on that purple icon to activate the Read Write Google extension within the Google Doc that you are using.
From here, it's very easy to leave a voice comment!
➡️ Click on the voice note icon in the toolbar.
➡️ Once you click on the icon, you will see a little microphone pop up with an insert button. To record a comment for a student, simply click on the microphone and say what you'd like to say.
➡️ When you're done speaking, click the stop button. You can replay your comment if you like.
➡️ Then, click on the insert button, choose your account, and your voice comment will pop up to the right of the document just like a regular comment. The only difference is that there is a play icon instead of words!
Now, all the student has to do, so long as he or she has the same extension installed, is click on the play button to listen to your comment.
This is a very quick and easy way to leave feedback for students, especially for those students who are verbal and tend to have lightbulb moments when talking it out or listening to you explain something vs. reading written directions.
And who says this strategy is limited to teachers? Students can be a part of the feedback loop, as well!
Why not have students leave voice comments for YOU or for their readers/peer editors? Boom. This facilitates metacognition. It can be a preliminary step for students to complete prior to a writing conference or peer review session. So. Many. Possibilities.
Google Docs for Student Writers
I find that students are generally pretty savvy with using Google Docs to write and edit their work. However, sometimes I have to help them help themselves.
Here are three ways to help students write better using Google Docs. For the Classroom teacher, these tips may be obvious, but for students, they may not be.
Tip #1: Use Read Write Google
Read & Write for Google is helpful for students in the writing process, as well.
Students can use the talk and type feature to facilitate the brainstorming process. It is also quite helpful for writers (though they don't always want to do this at first) to use the playback feature to listen to their writing in order to catch errors they might otherwise miss.
Tip #2: Use Google Docs Find & Replace
By going to Edit → Find and Replace, students can type in a frequently-misspelled word and correct it instantly throughout the document.
I also have students use CTRL + F to find "to be" verbs (am, is, are, was, were, be, being, been) in their writing. If a student types in "are," for example, every single "are" will be highlighted in the document. Then, the student can go through the paper to focus on concise writing and combining sentences to omit these words when possible.
Tip #3: Use Distraction-Free Mode
When students are drafting, it's easy to become distracted! If you want students to focus just on getting their ideas down, have them to go to View → Fullscreen and the toolbar will disappear. Press ESC to return to a normal view.
All-in-all, Google Docs is a basic necessity for the 21st century English language arts teacher and student. I hope you've learned more about how to make the most of it!
---
Hey, if you loved this post, I want to be sure you've had the chance to grab a FREE copy of my guide to streamlined grading. I know how hard it is to do all the things as an English teacher, so I'm over the moon to be able to share with you some of my best strategies for reducing the grading overwhelm.
Click on the link above or the image below to get started!