Exit tickets, a.k.a. "exit slips" or "checks for understanding" are a great way for teachers to monitor student progress and for students to develop stronger metacognition about their skills and understanding.
Tickets out or in the door work for every grade level and content area, and I have found that they work in both the in-person, virtual, and hybrid models of instruction.
Exit Ticket Examples
Need some exit ticket examples? Check out some of the tried-and-true exit ticket ideas I've tried in my classroom (and a few I can't wait to try someday!).
Ticket out the door
This is a traditional check for understanding. After teaching a concept, have students respond to a critical question posed in class before heading out for the day.
3-2-1
Have students take out a piece of paper, fold it lengthwise, tear, and share. Have them write three things they learned, two things they found interesting, and one question they still have or something they still wonder.
Emojis for understanding
Printout a range of standard emojis (smiley face, angry face, laughing face, etc.). Ask students to rate their understanding of a particular concept by choosing an emoji. Leave space for students to write a sentence or two explaining why they chose that emoji.
The tip jar
Help students see themselves as the expert by having them write a "tip" or a "hack" about the day's lesson to another student on a post-it, index card, or if you want to be extra fancy, you could create a Padlet or Jamboard. Asking them to give tips or shortcuts challenges them to think about the lesson in unique ways.
Dear absent student
Similar to the tip jar idea, the Dear Absent Student exit ticket protocol challenges students to summarize the lesson, draw significant conclusions and make connections to previous lessons.
Ask students to write a letter addressed to a student who was absent for the lesson. Have them summarize key points, include important vocabulary, and any other important information an absent student would need to be caught up when they return.
As an added layer to this exit ticket, you could choose one to display at the beginning of the next class and have the class offer feedback on how to revise the letter so it contains the most pertinent information.
Questions for Exit Slips
Need help thinking of some perfect reflective questions for your next lesson? Try some of these questions for exit slips!
Content related questions:
What are three parts/characteristics of…
How is _____ similar to/different from….
What alternatives could have been considered?
What are the steps to completing an effective….?
What is wrong with this statement? (Provide a false statement that includes three or more details)
What might happen if…
Thought process related questions:
What made learning easy/difficult for you today?
What do you still need to know/understand/do before we move forward?
One thing I really liked about today's class was….
The most useful thing about today's lesson was….
One thing I could improve upon is…
I wish….
Exit Ticket Strategies
Formative assessments don't have to take a ton of time. And, yes, exit slips are a form of formative assessment that is flexible but also captures really valuable data.
They're hard to mess up, but there are some things I've found work exceptionally well. Check out these exit ticket strategies:
Think outside the box
Exit slips can obviously be used to check student understanding of content material, but they are also really great when used in creative ways.
For example, I use them as SEL check ins and to build relationships.
For SEL check ins, I often pose a question to the class such as "What's one thing you're loving about life outside of school right now?" or "What's one coping strategy you've used when you're feeling overwhelmed this month?"
Sometimes it's nice to keep it silly and bring in a meme or gif scale. Do a quick Google search for "What meme are you today?" Students love getting to rate their mood using a meme scale.
I love using quick check-ins to get to know my students better and build better relationships. You know as well as I do that those 45 (or 55 or 85) minutes go so fast. Most days, by the time the lesson is done, there's barely enough time to get students packed up and ready to switch classes.
Having students share about themselves via exit ticket enables me to have time to make connections when there's just not enough time in the period. I will pose a question to the class, have students respond on a Post-It note, in an email, or on Padlet and I make it a point to respond and share some student responses with the class (with permission, of course!) in order to build community.
Here are some questions I've posed to build relationships via exit ticket that have been successful in my classes:
What makes you you?
If you could have any superpower what would it be?
What's one childhood toy you desperately wanted but never got?
What's one food you could eat every day and never get sick of?
Careful questioning
Though exit slips are really effective, it's important to ask the right questions and balance the types of questions you ask.
Stick to one question per concept at a time. This will ensure you have accurate data that you can analyze with a laser-focus and save time having to resolve any confusion as students answer.
Ask open-ended questions that ask students to focus on the "why" or the "how." Open-ended questions challenge students to draw deep conclusions about their learning and understanding as opposed to multiple choice questions.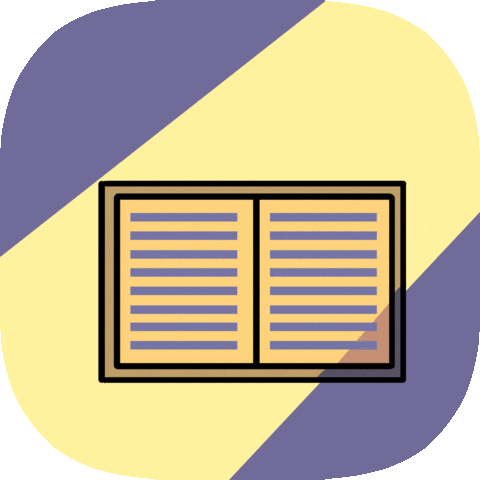 Timing is everything
It's not proper etiquette to go out the entrance or in the exit…but you have full permission to switch up when you use an exit ticket.
Entrance ticket. Exit ticket. Mid period ticket.
When you assess students with this format matters, but it doesn't have to just be limited to the end of the class.
To spice it up, try asking students to complete an entrance ticket that prompts them to reflect on what they learned in the previous lesson.
You could also have students complete a reflection at the end of the week to reflect on an entire week's worth of learning, at the end of a unit to reflect on the learning of holistic concepts, or at the end of a term as a temperature check for students' metacognition of content and soft skills.
Stick with it
I remember the days when I felt like I had to do everything. If I saw a new strategy or approach online or learned about a cool new technology in a PD, I felt like I had to implement it immediately. I love trying new things, but I've learned that too many things burns me (and my students) out really quickly. If you're not the type of teacher who's looked at their "Welcome Back!" bulletin board while cleaning up after the Thanksgiving party, then maybe you can't relate.
But I need fewer things to do or I won't be consistent. And inconsistency can lead to issues in behavior and gaps in student learning.
So when it comes to bringing checks for understanding into your classroom, stick with it!
Find a way to use them consistently without overburdening you or your students. You will have much better data if students are used to the process and feel like completing the reflection is a meaningful use of their time.
Wrapping Up
We have a lot on our plates as teachers and are asked to juggle a lot throughout the day.
Exit tickets are a great way of assessing student learning and capturing important data.
They're quick and easy, and they help you be sure that your students have learned what you've taught them. Plus, they save valuable time at the end of class (and who couldn't benefit from saving time!?).
---
I know how hard it is to do all the things as an English teacher, so I'm excited to share some of my best strategies for reducing the grading overwhelm.