I am human. I feel the need to add this disclaimer considering the subject at hand: OpenAI's ChatGPT. And what's ChatGPT?
The coming savior, providing the world with endless answers to all our questions, boundless opportunities to streamline our workflow, and limitless potential to address the problems we face?
The apocalypse in a chatbox, dooming us to give our own intelligence over to artificial intelligence?
Or, more likely, is it something in-between?
To hear ChatGPT (or chat gpt) tell it, when asked Are you here to help or harm humans?, it writes:
I am here to assist humans and to help them with tasks and information gathering. I do not have the ability to cause harm or to make decisions that could potentially harm anyone. My primary purpose is to provide information and assistance to users to the best of my ability. I do not have personal motivations or agendas, and I am not capable of acting on my own volition. I exist to serve as a tool to assist users, and I do not have the ability to cause harm or to engage in harmful behavior.
Well, then, that settles it. Before we take the chatbot's words for it, though, let's take a step back and consider what ChatGPT is.
What is ChatGPT?
According to ChatGPT itself, it's "a type of artificial intelligence developed by OpenAI" that "is a large language model that has been trained on a dataset of billions of words and is capable of generating human-like text," which according to the chatbot, "have been used to generate natural language text for a variety of applications, such as language translation, content generation, and conversation generation."
In other words, it's an artificial intelligence that works a bit like Smart Compose in a Google Doc: it predicts what comes next.
Whereas a Google Doc will give you a suggestion for a word that you can tab-over and accept, Chat GPT can generate an entire essay's worth of words based on all of the text it's consumed before.
It is, in short, not thinking but predicting–but predicting with, in many ways, very accurate (or at least very acceptable) results.
As a user, then, I can input any number of inquiries and receive a procedurally-generated response.
For example, I could ask it to give me advice on how to get my children to sleep at night. (To which it responded with a 6-point list of tips, including limiting screen time before bed. A computer telling me to keep my kids off computers–I wonder if ChatGPT picked up on the irony of its response there.)
I could ask it to write me an inspirational speech in verse, and sure enough, I get five stanzas primed to motivate my audience. ("Do not let the doubts and fears of others hold you back,/But rather let them fuel your fire and drive you forward," it writes in one stanza.)
Or I could, say, ask it to write me an essay about The Great Gatsby that argues, with quotations from the text and a counterargument, who the greatest villain is or I could share with it an AP English Language and Composition prompt, requesting it respond to the prompt like an eleventh grader would.
And, as human-being Shakespeare writes, "[T]here's the rub!"
GPT and ELA
As English Language Arts teachers, we are familiar with academic dishonesty, and honestly, when it happens, it's a pain and a time-suck for us: conferences with students, phone calls with parents, questions of consequences with administrators, etc.
Over the years, we have managed to mitigate academic dishonesty with tools and tricks and classroom practices.
For instance, many schools use turnitin.com to check for originality (plagiarism for those of us in the biz).
Many teachers have students draft in class, watching closely as their writing evolves from an idea to an essay, seeing the students' documents fill line-by-line (rather than through an en masse copy/paste late at night before an 11:59 PM deadline).
Teachers educate students about plagiarism–what it is, why it's wrong, how to avoid it–and see students' amazement in knowing that, yes, they can even plagiarize themselves as writers.
Yet, even with all these protective (often proactive) factors, students still fall prey to academic dishonesty, and we (the teachers) still must hunt for stolen sentences and track down taken ideas.
One has to wonder, then, how ChatGPT will change things in the classroom now that an essay, speech, narrative, or article isn't behind a paywall or a carefully calculated Google Search; they are free and at the itchy fingertips of our students.
What will we do if (perhaps more likely when) turnitin.com, for example, doesn't pick up on Chat GPT-generated text?
What can we do?
How do we monitor originality when the text is original–but it's just not the students'?
Braving a New World
I asked Chat GPT what an educator can do to keep students from cheating using Chat GPT.
Here are some of its suggestions–"educate students about the ethical implications of using language models to cheat," "consider alternative forms of assessment such as oral presentations, debates, and laboratory reports that cannot be done by GPT-3," and "[i]nstead of open-ended questions, consider using multiple-choice questions."
Indeed, those might be viable options for some teachers in some circumstances, but that doesn't solve every issue or promote best practice for student learning.
How much critical thinking can we cram into multiple choice questions?
How can students learn how to write essays, narratives, or poems if they don't have the opportunity to write them?
How authentic is the writing we ask them to do if it's always in-class, on-demand?
Perhaps, then, we start with the education piece–as that's the purpose of school after all.
Perhaps we begin by showing, not hiding, this tool to students.
Let's bring it to the stage and shine a light on it.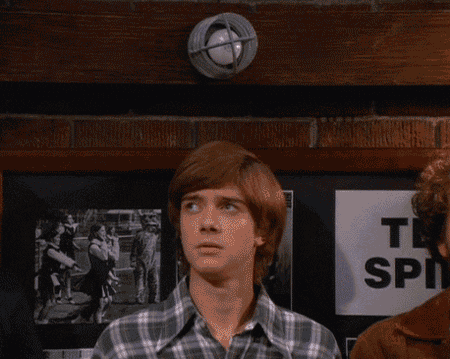 Brainstorming a Path Forward: ChatGpT Ideas for Teachers
Here's an idea–some schools and districts are banning ChatGPT outright. See, for instance, New York City schools banning access to it on district devices. 
Students could read up on this current event in the news, surveying a variety of sources and perspectives, attempting to understand the ins-and-outs of the issues at hand. From here, they could compose an original argument contending the degree to which NYC schools took the correct action. They could also ask ChatGPT to write its own response to the prompt. Side-by-side, then, students could complete a comparative analysis pointing out the strengths and areas of growth of both pieces of argumentative writing. From there, they could revise and strengthen their original argument, having learned from review and reflection, and publish this piece.
Here's another–people are using Open AI's ChatGPT already for a variety of tasks. For example, a teacher could show students a recent, viral Mint Mobile ad in which Ryan Reynolds asks ChatGPT to "write a commercial for Mint Mobile in the voice of Ryan Reynolds" that includes a "joke," a "curse word," and specific information about a promotion. Students could then discuss the resulting ad and its effectiveness. To what degree did ChatGPT achieve its purpose? To what extent is the advertisement effective and how much of that effectiveness can be attributed to ChatGPT?
As an extension, students could then find ways to create their own advertisements using the chatbot as one tool in a larger commercial–the challenge being to use the chatbot to enhance an advertisement, not be the advertisement. Perhaps they could think of it like using a program like Photoshop in an art class. Photoshop doesn't make the artwork; it allows the artist to create differently. As writers, then, they could think about how the chatbot could open avenues for creativity rather than stifle and steal it.
Those are just a couple of ideas off the top of my head, and no doubt, as ChatGPT and, perhaps, other chatbots for students enter the mix, we will adapt. That's for certain.
Educational Buzzword of the Day: Growth Mindset
Educators are ever-evolving, and education is ever-changing.
Who would have thought, for example, we'd become experts in synchronous/asynchronous/hybrid/concurrent teaching as Covid-19 changed the world?
Who would have thought we'd manage the transition from cell phones being in the hands of some adults to being in the hands of every kid?
Who would have thought we'd be able to navigate all the new technologies and programs from Google Docs to Kahoots to Schoology we use on a daily basis?
Indeed, who would have thought?
Educators, that's for sure.
So, now facing artificial intelligence, we will do what we always have–apply our training, instincts, judgment, and, yes, intelligence to help students learn. (Now if I can only get ChatGPT to help me skip after school staff meetings . . . 😉)
---
I know how hard it is to do all the things as an English teacher, so I'm excited to share some of my best strategies for reducing the grading overwhelm.