Student blogging is like a jolt of espresso to a classroom (or teacher) with a case of the blah's. You know, the mid-semester, mid-winter, need-to-spice-things-up, please just get me to the next break level of blah-ness.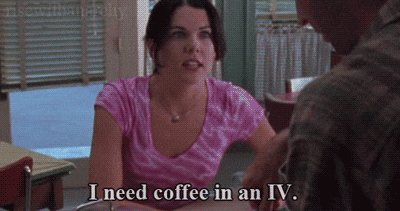 If you are looking for a way to spice things up, to engage your students, to make getting through common ELA research and writing (yes, and even speaking) standards, you are in for a treat, my friends, because I'm going to be sharing alllll about one of my favorite units of all time.
Why Student Blogging?
Some teachers may call student blogging "glorified journaling," but I call it writing for a real world audience. On top of this, I like to make this project oh-so-juicy by approaching it from a "cultural criticism" lens and perspective.
My students begin the semester reading and discussing Born a Crime. One year, my team and I thought…you know, essentially, Trevor Noah is engaging in cultural criticism wrapped in a sweet comedy shell. How can we build on this unit and make our semester build from there?
And, of course, we asked our ongoing PLC question: How can we make this "cool"? (Cool meaning engaging, authentic, and rigorous, of course!)
We designed our student blogging unit to give students a voice and also a real-world audience through blogging.
It is important for students to think critically, to ask questions, to challenge assumptions and ideas. As such, the main focus for my student blogging unit is cultural criticism.
What IS Cultural Criticism?
Thought-provoking and creative cultural criticism highlights some aspect of our world and critiques it in a way that allows us to think more deeply about who we are as humans.
This blog assignment is an invitation for student bloggers to think more deeply about what some aspect of our culture reveals about themselves and others.
As cultural critics (or social critics), students are looking for the truths that most people won't see. In creative cultural criticism, it's often the leaps in thought that the writer makes that take the audience to an unexpected conclusion about the world.
Students start with a real-world trend, artifact, or behavior, ask questions, and dig deeply into the hidden messages and meanings behind their chosen focus.
So, in my classes, I tell students:
We've just finished Born a Crime, which is Trevor Noah engaging in cultural criticism through storytelling. You've seen this in action already. It's your turn to be a critic now, to let your own stories and voice shine through in your own writing in order to explore different aspects of society that you find important. We will then be using your cultural criticism blog posts as a springboard for further exploration and research.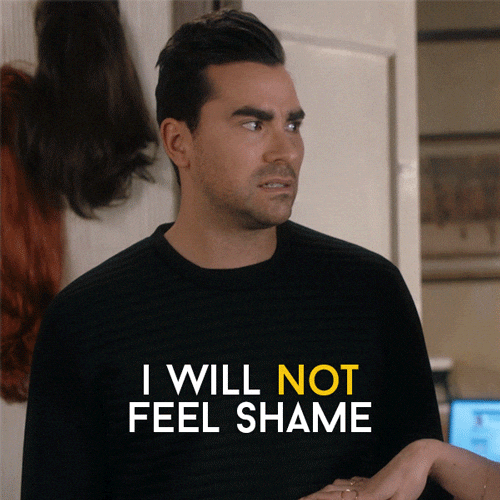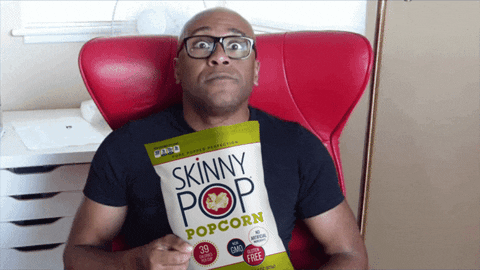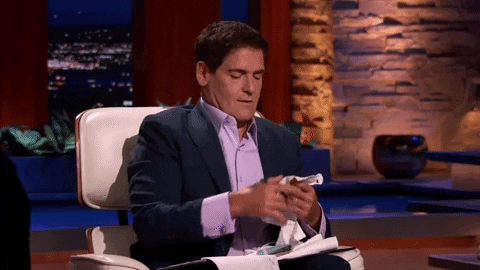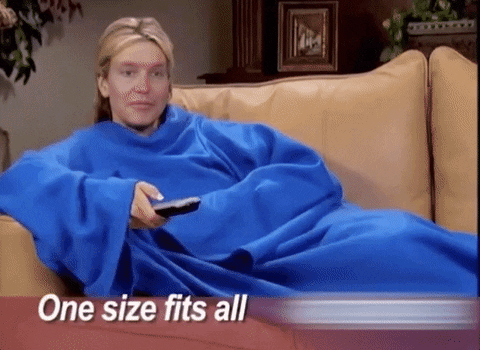 Yes, for my student blogging assignment, ANY aspect of pop culture is the starting point for blog writing magic!
For example, what is "skinny" culture and what is revealed through a close reading of Skinny Pop packaging?
How does the humor in South Park or Schitt's Creek serve as a window into larger social issues?
Breaking Down the Student Blogging Project
There are 3 phases to this blog writing experience: discovering, entering, and influencing.
Students will read and respond to a variety of real-world texts, conduct personal research, analyze the conversations present, participate in the discussion through writing, and create a student blog to send a message about a specific aspect of modern society.
#1: Discovering the Conversation
Students will read and discuss example professional blogs.
Students will analyze current societal trends, artifacts, and behaviors.
Students will read and respond to a variety of real-world texts.
Students will learn to unpack the implications of societal trends, artifacts, and/or behaviors.
Students will conduct research to reveal messaging about their chosen societal focus.
#2: Entering the Conversation
Students will learn to write in the "They Say, I Say" format.
Students will synthesize their analysis of the topic researched.
Students will draft their blog entries.
#3: Influencing the Conversation
Students will create and publish their blog
Students will share their blogs with classmates
So, is Blogging with Students Easy?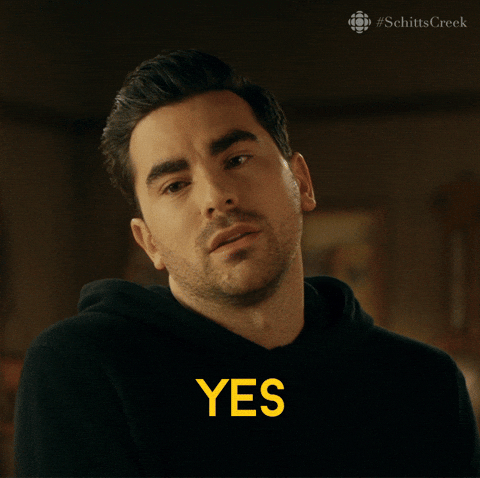 Spoiler alert. Yes. And it's even easier if you allow me to hand-deliver this blog writing unit to you on a silver platter, complete with rubrics, assignment sheets, and scaffolded learning materials.
💡Click HERE for my done-for-you student blogging unit. 🔥
And, even if you read this blog post and don't grab this student blogging unit (seriously…why would you do that?!…silver platter…), you'll find that student blogging is worth your time and effort.
Here's why:
Do we have to embed writing standards? Yes.
Do we have to march students through these standards in a boring, prison-sentence sort of way? Oh, look, students, here's another 5-paragraph essay learning opportunity for you… NO. A thousand times NO…
In my experience, students invest where they engage. In that sense, student blog writing is easy because students are engaged and, therefore, invested.
You can use whatever format you wish for student blog writing: opinion editorial, argumentative, informative, etc.
And you can give students any specific audience or purpose for their writing. You can ask learners to share their blog posts with others in the class, with other teachers, with the school community, with parents, etc.
Student blog writing is not a "just for the teacher" experience. Students really do become "professional bloggers."
My students write in a "They Say, I Say" format because our focus is cultural criticism. I want them to discover the conversation and practice writing an academic summary of an author's arguments and then to enter the conversation, with argument and analysis, to extend that author's arguments or "clap back" with a different perspective. As student writers do this, they are bringing in research, but they are also engaging in textual analysis.
What Does Your Student Blogging Unit Look Like?
To sum it up, in this blog writing unit, after exploring the art of blogging, students become bloggers, using their voice to speak to a real-world audience.
Students read and respond to a variety of real-world texts, conduct personal research, determine 1-3 societal trends, behaviors, or artifacts to research, and create a blog that analyzes and argues the implications of these trends, behaviors, or artifacts on our current society.
They work to create an Adobe Spark or Google Site, publishing this blog online, providing credit to their sources, and using visual formatting cues (holla "CCSS.ELA-LITERACY.CCRA.W.6" – Use technology, including the Internet, to produce and publish writing!)
64 Student Blog Topics
Like I stated previously, by combining student blogging with cultural criticism, virtually any aspect of popular culture can be turned into an inquiry question and blog topic. Ready for some major inspo? Below, I've compiled a sampling of student blog topics for you.
Here are 65 of my students' recent blogging topics:
Is Saudi Arabia's future city "The Line" worth it?
Paper straws
Crumbl Cookies
Participation trophies
Adidas drops Kanye West after anti-Semitic comments made on Twitter
Has Russia gone too far in the war on Ukraine (and why Americans should care)?
Why are male legacy heroes now jokes in the MCU and how might this affect young boys?
The increase in body dysmorphia within men and how it can harm our generation
Pets can be seen as children regardless of the Pope's opinion.
Crocs are destroying fashion.
Booktok and self-expression in teens
Why cultural appropriation on Halloween needs to be stopped
Is social media the "religion" of Generation Z?
Should big social media companies be able to steal startup companies' ideas?
How does wearing earbuds vs. Airpods influence people's perspective of you?
The importance of "Friday Night Lights"
TikTok: the most dangerous app on your phone
Our dangerous romance with serial killers in entertainment
Bribery for college admissions
Should teenagers get nose jobs?
Shein – worth it or not?
How should ADHD be treated?
The beauty of adding plus-sized models to fashion
Why the dying genre of classical music is still important in today's society
Climate change protests against art need to stop.
You should use "Gentle Parenting" techniques on everyone, not just children.
How Instagram creates unrealistic beauty standards through the use of filters
Balenciaga's 'Paris Line'
"No Surprises" by Radiohead: Is the American Dream slowly killing us?
"Rainbow Washing" & Pride
Beauty products: not so beautiful on the inside
Should companies take a stand on current issues?
Can we appreciate art even if the artist is bad?
Will Smith: Are our celebrity standards too high?
Students and free speech – where's the line?
Stuffed animals and mental health
Right to repair: Apple's tyrannical response
Skin whitening: ditch and switch
Amen means, "Yes I believe," but does that imply you always have to?
Is wanting to be muscular a bad thing? In some cases, the answer's "yes."
9/11 happened, the entire world was in fear, and then we rebuilt stronger. Did the Memorial do it justice?
Personal Information and the internet. Do they really mix?
Are cell phones really necessary in the classroom? Where do we draw the line?
You're wrong about relationships, Will Smith, and Christmas.
Oversharing on social media
Short attention spans & activism
Fox eyeliner: Is it okay to change facial features through makeup?
SHEIN or SHEOUT?
The lingering effects of the "Manic Pixie Dream Girl"
"BeReal" is as fake as Barbie
Taylor Swift & Kanye West…double-standards and the effects of cancel culture on women
How Jo and Laurie's Relationship in Little Women shows sexist expectations
"Mirror" By Kendrick Lamar: melodic or mortifying?
The rise and fall of Wordle
Plant-based protein
Covid-19 and Asian Americans
Rainbow Capitalism
Gender inequality with "The Man"
The impact Photoshop has on the younger generations
The false eyelash epidemic
One-size-fits-all should not be in children's clothing
The truth About Celsius energy drinks
Why do we cry on our birthdays?
According to this high school athlete, the biggest "myths" about favoritism in high school sports may actually be right.
Do we have school spirit? Yes, we do! Or…kinda…
Steal My Student Blogging Assignment Student Directions:
Yep…here are the directions right from my assignment sheet.
Focus: To begin, identify a particular cultural artifact, behavior, or trend (maybe it's the competitiveness of Big Brother or finding love on The Bachelorette, shopping for groceries on Amazon, TikTok dances, spending $$$ on Jordans, etc.) The more specific and unique your focus is, the better your writing will be. (No blogs about HUGE, general issues…you must narrow down to a specific angle.) Maybe you're a part of this particular cultural concept, or maybe you're not. Maybe you appreciate it, or maybe you oppose it.
Audience & Purpose: Your goal is to write with passion and voice to examine your cultural concept, including examples and evidence (observed, experiential, and research-based) that will most engage and persuade your audience.
Challenge-by-Choice: If you'd like to push yourself as a cultural critic and a writer, examine multiple perspectives about this cultural concept to build up your own credibility as a writer.
You will write THREE "They Say, I Say" blog posts in total and publish on a website of your own creation. Your blog posts can each be about totally separate cultural artifacts, behaviors, or trends, or, you can take a broader idea and write about three different angles. Each blog post will have an "anchor" text which you'll use for your objective summary before adding your own thoughts, analysis, evidence, and argument(s) to the cultural conversation. For your website, you can use a simple Google Site, a more sophisticated Adobe Spark design, etc.
Student Blog Examples & Grading, Oh My!
Don't worry. Grading student blogging projects is quite entertaining and doesn't have to take a ton of time. In fact, it can even be student-led!
Check out this blog post to read about how you can use screencasting and/or student reflection to streamline your grading process for this assignment. Blogging examples for students are viewable within this video, as well:
And just because I 💜you and student blogs, examples are plentiful in this post. Here's another quick example of a student who did an awesome job integrating various forms of media on her Adobe Spark website.
Tutorials for Creating Student Websites
A good starting place for student blog sites is to check with your school librarian or tech person. Two sites that have been really easy to use for students (and also approved by my district) are Google Sites and Adobe Spark.
Here are some quick tutorials to give you the inside scoop on set-up for student bloggers.
Wrapping it Up
By now, you should have plenty of "food for thought" when it comes to student blog writing. Try it out in your English classroom to spice-up the blah-ness of the school year. You'll be glad you did.
💡Click HERE for my done-for-you student blogging unit. Rubric, pacing guide, and ALL of the activities, digital notebooks, and resources you need to bring this unit to life!🔥🔥
---
I know how hard it is to do all the things as an English teacher, so I'm excited to share some of my best strategies for reducing the grading overwhelm.