Neuroscience shows us that our brains are naturally designed for writing narratives. We can see narratives being told as far back as our cave dwelling ancestors who told the story of their fantastic hunts by drawing pictures on their cave walls.
Storytelling preserves culture. It creates connection. It helps us learn lessons and grow as people. By telling stories, humans have learned from cautionary tales, taught others how to make something, do something, or where to find something.
When we hear a story, our brain releases dopamine that gives us a sense of calm and lowers our blood pressure.
Businesses have recognized that storytelling is far more powerful in selling products and services than persuasion alone.
In short, people love narratives.
Despite our natural inclination for stories, sometimes the narrative can be the first assignment on the chopping block when trying to figure out the jigsaw puzzle that is all of that ELA curriculum in just 180 short days.
But given what we know about how important narrative stories are to human development, maybe it's time we reconsider being so willing to let go of the narrative!
Today let's check out some unique ways to bring the art of storytelling into the high school English classroom to tap into our students' instinctual desire to tell great stories.
Written Narratives
When it comes to teaching written narratives, we may believe that form matters.

The personal narrative or memoir tends to be the form that dominates the narrative standards in the high school ELA curriculum, or at least it does in my district. I have found that it can be easier to get students to turn their life experiences into a narrative than it is to get them to come up with a complete story from scratch.
However, if we want our students to pursue authentic writing and write with audience and purpose in mind, we also need to remember that the good ole fashioned fictional story has a place in our year-long scope and sequence.
Neither the personal narrative nor the short story is more important than the other. The skills and processes required to write both forms are similar, so allow room for flexibility!
Personal Writing Examples
Here are some examples of narrative writing that include both personal narrative and fiction stories:
A student might write about a coming of age experience or rite of passage they've had and write it as a personal narrative.

A student might take their coming of age experience and turn it into a completely fictionalized narrative using made up character names, changing character traits, reimagining the setting, and even playing with the order of events and changing up the events altogether.

A student may take a family story that's been passed down from generation to generation but tell it through the eyes of an ancestor.
There's no limit to the rich, authentic writing that can come from our students' minds when we allow them the freedom to express themselves and explore various formats to accomplish their purpose.
Writing a Narrative Essay
Writing a narrative essay follows the same steps of the writing process as any other genre of writing. The trick for writing a narrative essay, though, is to get students to understand that stories are everywhere and yes, they have an important story to tell!
Brainstorming
Start by showing students that stories are everywhere. By looking for stories in everyday life, they'll start to brainstorm ideas before their pen hits the paper.
Get students to start to tell their own stories. Sit in a circle and share about a time they were embarrassed, a prized childhood possession, their favorite teacher.
Challenge them to think beyond their own stories. Give them prompts that will inspire fiction writing. Encourage them to make up their own world, characters, and conflicts. And they can totally draw inspiration from their own life to do this!
Planning for the "story arc"
Once they have an idea, now it's time to plan!
For narrative writing, students should focus on mapping out their story.
The Freytag's Pyramid is an oldie but goodie for this kind of thinking work. What information should be included in the exposition? What will be the climax of their story? Will they choose to absolutely infuriate their readers and leave them with a cliffhanger ending?
By the time they get to high school, students are pretty familiar with the elements of plot, but they may not be used to considering pacing. The pacing of the story is best described as that thrilling moment in a mystery when you're flying through the pages at the edge of your seat about to catch the killer in action.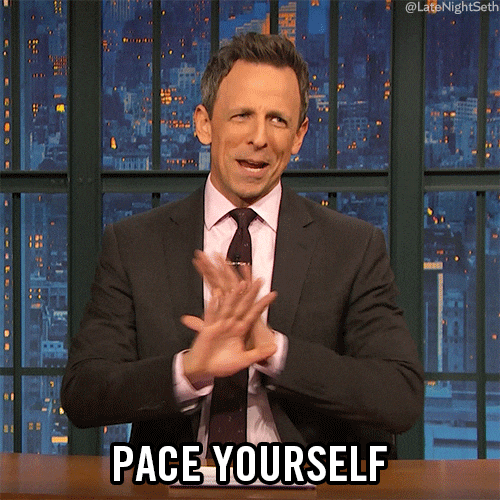 When planning for pacing, an easy way to do so is for students to divvy up the important plot points and create a bar graph to represent how much time and space those sections will take up in their story.
They may want to slooooowly drag the reader along in the rising action in order to create a dramatic climax but quickly fly through the falling action and briefly resolve. Or they may want to quickly get to the climax but draw out the resolution. All of these options are fair game, but students need to be taught to be intentional about making these choices in their writing.
Collaborative feedback
I've found that when writing narratives, collaborative feedback from a peer or a small group of peers is almost always valuable to the writer.
I'm not a writing scientist (if that is an occupation, SIGN ME UP!), but if I had to wager a bet, I'd put my money on the fact that, because people really do love stories so much, it's easier for us to tell someone else if their story is engaging or not.
When responding to storytelling, students don't feel the pressure of telling their partner or small group technical things like if their anaphora is well placed. Instead, they can simply say, "I don't understand why this character did this," or "I wasn't very shocked by the ending and I know you wanted it to be. What would make it shocking is if…"
Revising
Writing is a recursive process. Students can toggle back and forth between writing and revising and collaborating before the piece is finally done and ready to be published.
As with any writing, it's important to remind students not to skip this part of the writing process!
This is where they can take the feedback and apply it to make their story even more powerful.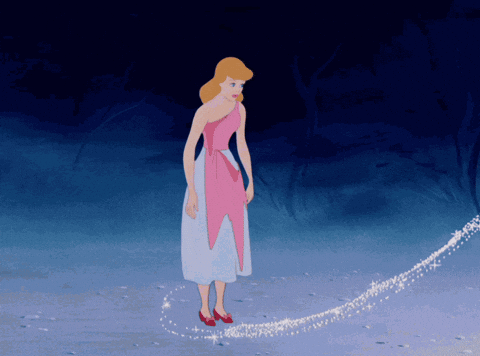 Publication
Check out these outlets for publishing students' narrative writing:
Narrative Writing Mentor Texts
Students need to see examples of a wide variety of narratives to understand how to play with language, form, and syntax.
High quality narrative mentor texts can be used for brainstorming, mini lessons, writing conferences, and sooooo much more.
Here are some examples of traditional and some non traditional ways to bring the narratives of others into your classroom!
New York Times student contest winners: These are student submissions from the Times' narrative contest. Students will love relating to the topics of these submissions and learning craft from amateur writers who are on their level.

Randy Pausch's Last Lecture: When diagnosed with terminal cancer, Randy Pausch, professor at Carnegie Mellon University, delivered one final lecture. The lecture ended up being a love letter to his family. Discuss how Pausch ties smaller stories, a.k.a. "life lessons" together under a unifying theme and illustrates each story with a concise, bite-sized aphorism takeaway. If you're looking for a real-world assignment, have students write their own last lectures to deliver to the class at the end of the year.

Vlogs/Tik Tok/Instagram: Don't sleep on using social media as mentor texts. Some of the best examples of personal narratives come from those Day in the Life Of style posts, and some Tik Tok creators have told amazingly elaborate fiction stories using that medium!

The Moth: The Moth brings the art of storytelling to life. Professional and amateur storytellers and performers orally share stories to live audiences and via a recorded podcast. At my school, freshmen end the year by writing and sharing their own Moth speeches.

TED Talks on Storytelling Activity: You know I'm obsessed with using TED Talks in the classroom, but they're soooo great for teaching narrative writing because of the range of talks on the subject. There are talks that are instructive on how to write a narrative, there are talks that share personal stories, talks that share fiction stories, and everything in between!

Podcasts: Beyond The Moth, there are sooooo many podcasts that are formatted as a narrative. Here are some of my faves:

1865
Limetown
Wolf 359
Welcome to Night Vale
Storycorps


Narrative writing with pictures: Let. Students. Write. Using. Pictures.
That is the message.
Yes, even in high school.
The graphic novel, graphic memoir, and graphic stories are all valuable! Show students some examples of this and see what they can create!
Memoir: Memoirs are a great way to teach reading analysis skills and use the reading as a mentor text for student writing.

Here are some titles I think work perfectly for this:
Simple Writing Activities
Need story ideas for your students?
Snowball writing: This method allows students to be collaborative and creative. One student starts the writing process for the class (you can use a prompt or have your student make up their own idea!).
After writing for a specified amount of time, the student will crumple up the paper and make a "snowball," and toss it to someone else. That person continues writing and repeats the process. You can even make a snowball fight where multiple stories are being thrown around at the same time.
Simple Snowball Prompts:
What are some words of wisdom you've been given that guide your life?
What events have brought you closer to your family?
What's special about where you grew up?
What places do you remember fondly from your childhood?
What's the best party you've ever been to?
What's one song that every time you hear it you're transported back to a moment in time? Write about that moment.
Photo Essay: Check out this resource for descriptive writing using a photo essay. This is such a unique way to get students thinking about their own stories (and the stories all pictures tell).
Credos: Credos challenge students to think about who they are at their core. What beliefs and ideals guide them through life? What has shaped them into who they are?
This credo lesson is a perfect opportunity for students to think critically about their life experiences and analyze how those experiences have impacted the way they think.
Wrapping Up
I hope you found this post helpful. I really believe when we allow students flexibility to tell stories in their own ways and on their own terms, we can untap creativity they didn't even know they had.
Tell me about your best and worst experiences with teaching narrative writing in the comments below! I'd love to hear what's worked and what hasn't!
---
I know how hard it is to do all the things as an English teacher, so I'm excited to share some of my best strategies for reducing the grading overwhelm.