Teachers, are you looking for ideas for ice breakers that don't suck?
Maybe you are jaded from that marshmallow catapult you had students build out of spaghetti last year?
Perhaps your "Find Someone Who" activity worked great on the first day, but you want something a bit more intensive?
Perhaps you are Googling "ideas for ice breaker" in hopes you'll find something that hasn't been done before? Well, you're in luck, because today's post is all about the best idea ever for middle or high school English students to get to know each other during the first week back to school.
Two Truths and a Lie Ice Breaker: Traditional Version
At the beginning of the year, my principal invites new staff members to the front of the auditorium to present their "new teacher" plaque. In recent years, she has started to have them play a round of "two truths and a lie" with the rest of the staff.
Two truths and a lie is a fun game of spotting "tells," and seeing if one can spot or guess which statement is the lie. I'm never good at guessing, but that's not the point.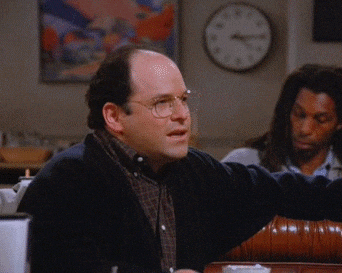 While fun, this icebreaker idea is not a long-term one. I cannot tell you what most of the new staff members said up there, nor could I point them out in the hallway and remember their names. Needless to say, this activity isn't a "sticky" one that is remembered for more than a few minutes after the meeting ends.
Two Truths and a Lie: Storytelling Edition
Last year, I tried a new twist on the traditional two truths and a lie that turned out to be one of the BEST ideas for ice breaker activities I've ever done.
Needless to say, I'm doing it again this year, distance learning be damned. We'll use Flipgrid if we have to.
So, what is this new twist?
I'm so glad you asked. Here's how it's different:
Students will develop three short stories to share with the class for this ice breaker instead of brief statements of fact. Two of these stories will be nonfiction and one will be fiction. 
Students will present a brief summary sentence for each story to the class. Then, the class will have the opportunity to ask questions to draw out details about the stories.
The Best of All Ideas for Ice Breaker Activities
The purpose of this icebreaker activity is to begin community-building by getting to know each student through storytelling. By the end of this activity, you will be able to pre-assess student speaking and storytelling skills. In addition, you'll get a good feel for the personality of the class as well as individual student personalities. Finally, you will find this is a great way to learn student names way into late September or (cringe) beyond. 
➡️ This activity can take a couple of days, or you can choose to hear from a couple of students each day for a longer period of time. This is time well-spent, considering you are helping the class to bond and setting a foundation for working together.
To make this ice breaker idea successful, you can do the following:
Model with your own three stories first, encouraging strong question-asking from the class. 
Set a timer for student questioning. 
Provide a note sheet so that students can keep track of their guesses for each student. 
(Optional) In the end, give a candy bar to the student who has the most correct guesses.
The BEST of All Icebreakers for English Class
---
I know how hard it is to do all the things as an English teacher, so I'm excited to share some of my best strategies for reducing the grading overwhelm.