Engaging debate topics for high school students are the 🔑 to a successful classroom debate.
Teenagers love to argue debate.
About everything.
All the time…
And while this energy can be preeeeetty annoying when you need them to do things like complete an online survey from the District or put away their phone and they want to argue debate the purpose of them doing so, harnessing this power for good and not evil can make for a lot of fun.
The first step to harnessing this power is making sure the topics used for the debate are engaging.
Engaging topics should:
🗣 Be interesting for students
🗣 Allow students to tap into their passions
🗣 Be debatable with no clear "right" answer
🗣 Defensible with evidence
🗣 Challenges students to have a "hot take" (At this point in my career, I can only hear so many more arguments about abortion, marijuana, and the death penalty before I take a Flair Pen to the eyeball from boredom…)
So what does this look like in real life?
Today I'm going to share with you some debate topics that have worked wonders with my high school students.
Policy Debate Topics
We know our students do their best work when they connect with the content they're learning. And they have BIG opinions on policies and procedures at school.
After learning during the pandemic, mask-wearing, online learning, etc. students have had strong opinions about the pros and cons of district policy. For this reason, high school policy debate topics are always a hit when I host debates in my classroom. I've sometimes even extended it to local, state, or federal policy topics if I feel students are already familiar with them and would have strong opinions about that policy.
Here are just some of the high school policy debate topics that have produced wonderful discussion in my classroom:
✅ Dress code
✅ Cell phones/personal technology
✅ Zero tolerance policies
✅ Student search and seizure
✅ Grading
✅ Student discipline
✅ Graduation policy
✅ Bullying/harassment
✅ Student fees
✅ Healthy Hunger-Free Kids Act (school meals)
✅ Athletics/extracurriculars
✅ Attendance/truancy
✅ Special and gifted education policy
✅ Police training
✅ Juvenile detention
✅ Vaccination mandates
✅ National minimum drinking age
✅ Tobacco control
✅ Student loans/student aid
✅ LGBTQ+ rights
✅ Gun control/gun rights
✅ Water quality/access
✅ Minimum wage
For policy debates, I've had great success bringing in community stakeholders to discuss the topics with students before the day of their debate. For example, you could invite a Board member to come in and talk about the decision making process for school policy, parents, members of administration, even other teachers.
You're also probably thinking that the above topics are rather broad. Try using the QFT method to unpack topics, asking students to generate inquiry questions that are more specific and targeted for the purpose of debate.
Social Media, Smartphones, and Technology Hot Topics
Our students are glued to their phones.
Social media rules their lives. And while these digital natives think they know everything there is to know about using this tech in their life, there's so many nuanced topics they haven't considered.
I love challenging students with speech and debate topics about technology and social media because, like when moms hide vegetables in spaghetti sauces and brownies (This should be illegal, by the way. A brownie should be sacred!), they always end up learning something new and unexpected as they conduct the research necessary to successfully defend their claims against their classmates.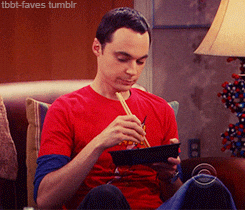 Successfully nourishing the brain by disguising the learning as fun? Yep. I'm not above it.
Try these debate topics for high school in your class:
✅ Should parents and families be allowed to track kids and teens using apps?
✅ Do social media platforms have a responsibility to filter out fake news?
✅ How much is too much time spent playing video games or games on your phone?
✅ What's more meaningful in a text, an emoji or a gif?
✅ Technology is making people feel more alone.
✅ Is it an invasion of privacy or just an expression of love for parents and families to post photos of their kids online?
✅ Is technology a valuable tool in the classroom or just a distraction?
✅ Should school be taught online through recorded lectures and digital office hours?
✅ Should high speed internet be considered a public utility?
✅ How should hate speech, bullying, and harassment online be handled?
✅ Should an employer have the right to fire an employee because of something they have said or done online?
TV, Movies, Music, and Popular Culture Topics for Debate
I think reboots are the production company's lazy way out of having to have new ideas.
I think Disney adults may actually be a cult.
In fact, it's possible that any hashtag group could be called a cult … #FreeBritney, anyone?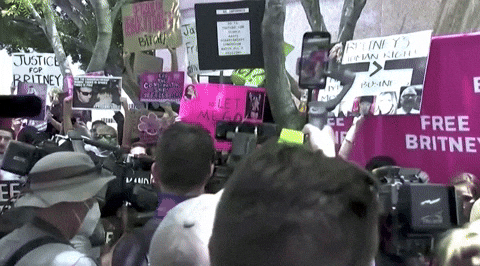 I fully support students engaging in a healthy debate about the best (and worst!) news headlines or TikTok challenges, etc. I share my opinions all the time. And I love when others push back with their own ideas.
Our students feel the same. They love to tell each other that Yeezys are "trash" or the newest movie in the Marvel universe is the "best, no cap."
Debate topics for high schoolers centered around what they're watching and listening to are always popular. It's easy for students to develop a sound argument because of their strong feelings and they go into a debate feeling confident.
Check out some of these topics to get your students engaged:
✅ Do reality shows promote unfair stereotyping?
✅ Does live TV create a better viewing experience than streaming?
✅ Should violent video games be banned?
✅ What is the greatest TV show of your generation?
✅ Should celebrities be canceled for poor behavior?
✅ Is it okay to share login information with friends and family for apps and other media services?
✅ What needs changing in Hollywood?
✅ What current musician will stand the test of time?
✅ Where's the line between borrowing beats from other musicians and straight-up plagiarism?
✅ Is graffiti "art"?
✅ Should all schools have libraries?
✅ What type of characters should authors create?
✅ Who is the most influential celebrity of our time?
Just for Fun Debate Topics for High School
Much in the same way high school students love getting a sticker on their paper, they love to be silly. It just takes more effort to pull out the silly side of them. But it is worth it!
Check out these debate topics for high school that are silly, fun, and maybe even a bit bizarre. They're perfect for informal debates or a warmup.
Using these public speaking topics will really challenge students to think outside of the box.
✅ Is a hot dog a sandwich?
✅ Is pizza sauce a vegetable?
✅ Pizza cut into triangles tastes better.
✅ If animals could talk, which one would be the rudest?
✅ The Reese's Christmas tree is superior to the Reese's egg
✅ Pineapple doesn't belong on pizza
✅ Texting "lol" and nothing else is rude.
✅ McDonald's Coke is the best Coke
✅ Everyone you date before becoming an adult does not count
✅ High school sweethearts can never last
✅ Dusting is the worst chore
✅ Love is a choice
✅ There's no such thing as soul mates
✅Chocolate milk from the store tastes better than chocolate milk you make at home
✅ Goldfish crackers and Cheez Its are the same thing
✅ If you have fewer than 20 likes on a post after 10 minutes, you should delete it
Wrapping Up
Having the right debate topics for high school is the foundation of a successful classroom debate. However, students need to be coached through the process of forming and presenting their argument so it is cohesive, clear, and polite. This takes a bit of prep work and scaffolding but will be worth it in the end.
If you like the idea of using any of these topics for debate, I invite you to check out a resource I made for my students. This resource gives you the freedom to bring fun persuasive debate topics into your classroom tomorrow with no prep! And it's customizable so you can add any additional topics you think your students will love!
I want to know which debate topics your students liked best. Be sure to let me know in the comments below.
---
I know how hard it is to do all the things as an English teacher, so I'm excited to share some of my best strategies for reducing the grading overwhelm.