Questions for book discussion were a pain point in my pedagogy for years. I struggled to strike a balance between providing students rich discussion questions for a book club discussion that allowed them to have deep and meaningful student-led discussions without hijacking the experience completely.
The perfect questions for book discussion that didn't have me in the driver's seat for the entire discussion felt so elusive I began to question if they were merely a figment of my imagination. Maybe those teachers on Instagram and TikTok who seemed to lead beautifully intellectual book discussions in their classes were just lying fibbing.
After a lot of trial and error (and some guidance from Penny Kittle and Kelly Gallagher), I've finally found my unicorn. It took awhile, but now I feel really confident leading my students through book discussions. I'm excited to share with you what I've learned!
What Are Good Discussion Questions for a Book Club?
The best book discussions come from good questions. So… what exactly are good discussion questions for a book? When thinking about how to write good discussion questions for a book for your classroom discussions, consider the following:
Avoid questions that are too generic or broad like, "What did you think of the book?"
Similarly, avoid questions that are too narrow and can be answered with a simple yes or no answer such as, "Did you like the book?"
Strive to make questions open-ended like, "Now that we've finished it, to whom would you recommend this book?"
Strive for text-based questions that must rely on textual evidence as a part of student response.
Brainstorm questions that are going to connect the reader to the characters, plot, and themes. For example, "How would you react if you were in the same situation at the main character in this chapter?"
Sometimes tangential questions can feel off topic but actually can encourage students to make really critical connections. For example, "In which Tik Tok trend would your favorite character be most likely to participate?"
Use a variety of DOK levels in questions for each assigned section/each discussion.
While the above framework has helped me write really good discussion questions for a book, I've found that the best discussion questions for a book club come from students themselves. It takes some modeling and practice, but when students are creating their own discussion questions and responding to the questions of others, the discussion has been far more impactful than anything generated by questions I've written. Why? Students are invested in the process – their choice AND voice are activated, leading to student autonomy which is a core student need.
Try the QAR method to help model generating questions for book discussion in your classroom! QAR stands for question-answer relationship, and this method helps students understand the different types of questions readers ask during the reading process. This understanding and practice with this method will help them generate their own meaningful questions for book discussion.
It will take some time and practice before students can write great questions for book discussion of their own, so in the meantime, have some questions ready to provide scaffolding for students in their discussions. Using gradual release and modeling, as suggested by the QFT model or TQE method (what's with all the acronyms, education world?!) method can help to ease students into question-asking.
Here are some fiction and nonfiction questions I use for students as they get the hang of generating their own! 👇👇👇
Fiction Questions for Book Study
Make a prediction or an inference about what will happen.
Rate the opening of your book. On a scale of 1-5, 5 being the highest, how well done is the opening? Does it get your attention? Give you necessary information to understand the text?
I wish the author would change _______ because…
Choose a major character in the story and reflect on insights they've gained so far. What are those insights? How did they gain them? What seems to be important about them?
Who are the characters that have been introduced so far? What are they like? How are they connected? How might these traits and connections impact the story as it unfolds?
Describe the setting of the story. Imagine the story was set somewhere else. Think of a specific setting (e.g., in the future, in 1984, on the moon, in Los Angeles, etc.) and consider how the story might be different if the story were set there instead.
Which event in the book is the most important? What makes it so important?
What does this book make you wonder?
Does the cover do a good job relaying enough about the story?
What would each character's Enneagram be? Their personality type? Why?
Which character would be most likely to _________ … win on a reality TV show? write a "tell-all" book? be memorialized in song? (Fill in the blank with whatever awesome randomness you desire…)
Nonfiction Questions for Book Study
Can you make a connection to this text and yourself, another text, and/or the world?
Identify a situation in your reading in which a cause and effect relationship is demonstrated (A leads to B). What's the impact of this connection to the information presented?
Is the author credible to speak on this subject? Are they biased? How do you know?
What does this book make you question?
Pick a gif or meme that describes your book and explain your connection.
Does the author do a satisfactory job achieving their purpose for writing this?
What's something new you learned through reading?
Did the way the book is written affect your enjoyment of it? How so?
What is the most important chapter or section in this book?
If you had to explain this section of the text to a college professor, what would you say? How about a kindergarten student?
What are the 10 most important words in the text and why?
What's the connection between _________ and _________? (Fill in the blanks with two words or quotes from the text.)
Book Club Discussion Questions for High School
Ahhhh book clubs. The single best way to get students to discuss books. I'm not a literacy expert by any means, but I've noticed a trend when it comes to getting teenagers to talk to each other about books and not just about who broke up with whom over the weekend. Are you ready for the secret? *Whispers: The teacher gets out of the way*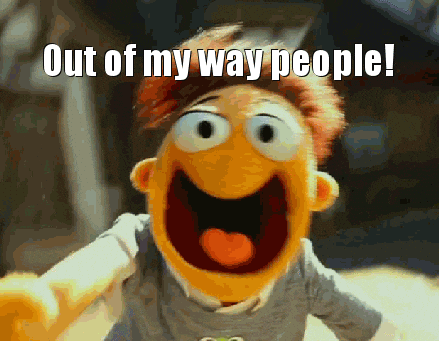 So maybe a controversial opinion, but the best teaching is when I'm not actually teaching but observing, coaching, and praising instead.
And book clubs allow us to do this.
Students get to choose their books, their reading groups, they get to create their own discussion questions for book club discussion, and their own reading schedules. I get out of their way and let them go after it (after some modeling, coaching, and setting of expectations of course).
While I usually have students discuss whatever they want when participating in book clubs, like any discussion, it helps to have some questions on hand to scaffold the experience.
Here are book club discussion questions for high school that I've used in my classroom and have actually worked really well:
What were the themes of the book? Do you feel they were adequately explored? Were they brought to life in a cliché or in a unique manner?
This…or that… pose a question for debate.
What scene was the most pivotal for the book? How do you think the story would have changed had that scene not taken place?
Has anything ever happened to you similar to what happened in the book? How did you react to it differently?
What surprised you the most about the book?
Were there any notable racial, cultural, traditions, gender, sexuality or socioeconomic factors at play in the book? If so, what? How did it affect the characters? Do you think they were realistically portrayed?
How does the way the characters see themselves differ from how others see them? How do you see the various characters?
What were the dynamics of "power" between the characters? How did that play a factor in their interactions?
Did your opinion of the book change as you read it? How?
Are there any books that you would compare this one to? How does this book hold up to them?
What or who needs to change in your book and how would you help that change happen if you were in the story?
Whose voice do you hear loud and clear in the book? Whose voice needs amplifying? Does anyone's voice need silencing?
What's the trouble in this book? Does this trouble evolve or change overtime? What's the impact of that evolution or change?
How has your thinking shifted over time when reading this book?
What's the most important sentence or passage in this book?
Does the title hold up to the way the book unfolds?
Literature Circles
Since I've already shared one of my probably unpopular opinions with you today, I feel comfortable sharing another…
Book clubs are for promoting authentic reading experiences and meaningful book discussions with high school students…Lit. Circles are just…not.
I know some of you have had these amazing experiences with Lit. Circles, and before I started book clubs as part of my instructional practice, I thought I was having great experiences with them as well, but they just are not the same.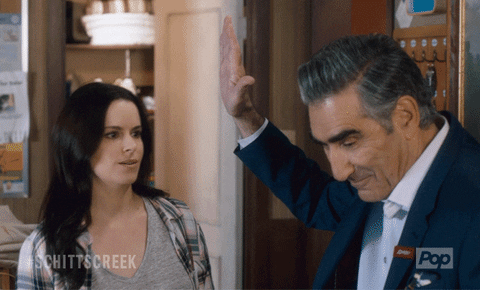 Lit. Circles typically rely really heavily on structured and predetermined roles in a reading group that can stifle creativity and authentic discussion.
There's certainly a time and place for Lit. Circles and if they are working for you, I'm so happy for you! While I haven't found that they are as effective for my students as book clubs, here are some prompts and questions for literature circle discussions that will work well!
Think about bringing these into your Lit. Circles:
Summarize the reading into a Tweet.
What did today's reading remind you of?
Are the characters realistic?
What is confusing?
How does this reading connect to a historical or current event?
What is the significance of a recurring image, phrase, or event?
How does this book connect to other events at similar times or in similar places?
In what ways do the experiences of the characters in this book connect to people in our school?
What connections can you make between this book and other reading you've done?
Where does the action actually begin? Where does it end?
What are key events in this section of the book?
What are three words in this section that are important for us to remember?
What are three passages in this section that are important to discuss?
What is worth researching about this book and/or author to help us better understand this book?
Viva La Discussions
I could go on forever about book discussions in the classroom. For so long they were the lock I just couldn't find the key to. But once I unlocked it everything about my reading instruction felt so much better. I think you'll find that by bringing in some of these questions for book discussion into your classroom you'll see a difference too!
If you're looking for more, check out this discussion stems activity that's ready to use today in your classroom!
Have discussion questions for a book club that work like a charm every time? I'd love to add it to my list! Drop it in the comments below!
---
I know how hard it is to do all the things as an English teacher, so I'm excited to share some of my best strategies for reducing the grading overwhelm.