With teachers going digital in droves, Google Forms are an important means of communication and assessment. Yet, I'm always surprised at how many teachers don't know about the little magical pixie dust unicorns called Google Forms Add ons.
Simply put, add-ons are created by users who want to upgrade the forms experience in some way. Any time you install and use an add-on, think of it as Google Forms 2.0…and beyond.
Let's start with the basics, though. (If you already know what's up, then scroll on down to the application section of this post!)
How to Install Google Forms Add Ons
➡️ To install a Google Forms add-on, simply open up a form and click on the three vertical dots next to the "send" button.
➡️ From here, click "add-ons."
➡️ This will bring you to the Marketplace where you can search for and install the add-ons of your choosing.
➡️ Hit the big blue button and you're on your way to add ons galore!
How to Use Add Ons for Google Forms
Once you install the add-ons, an icon shaped like a puzzle piece will appear in the top tool bar next to the paint palette. Click on the puzzle piece and the drop down will list the add-ons you have installed.
Now I know what you're thinking…yessss, I shall find and install ALL the add-ons.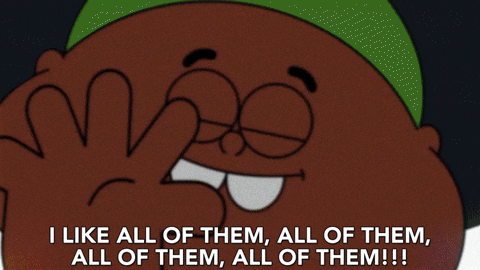 I wouldn't suggest going overboard with a ton of add-ons.
A good rule of thumb is this: if it improves workflow and/or adds functionality, the add-on is worth keeping.
Best Forms Add Ons for Teachers
Now we're ready for the good stuff. Application time!
How can we use Google Forms to improve our lives so that we can eat nachos and lounge on the couch whilst technology does all the work?
Here are six Google Forms add-ons that are worth an install:
Form Notifications
This add-on may seem simple, but I love the ability to generate an email message to students after they complete the form. Maybe you're going to flip your classroom and make a portion of an assignment contingent upon form completion… Form Notifications enables you to set up an email to notify students of their next step after completing the form.
Or maybe you want to gamify your classroom and email a "badge" of completion once students complete a Google Form. You can easily create badges in Canva (choose a "logo" template), export as a .jpg or .png file, and upload each one to a Google Slide. Then, configure the add-on to send an email with a link to the badge to students who complete the form.
Here's the text of my email. Pretty simple:
Thank you for completing the Close Reading 101 Challenge!
Here is your badge: https://docs.google.com/presentation/d/1BtmRZziMylDjVJ4oiNvjDqJpWBQEC97vQ2qLJ1LCMxs/edit?usp=sharing
If you want to level-up, determine how many badges a student should "collect" during the unit and have students paste their earned badges onto a master slide to show progress through the unit.
Certify'em
Another add-on with similar functionality to Form Notifications is Certify'em. With Certify'em, teachers can create and email custom certificates to quiz or test-takers.
Form Publisher
Form Publisher is a cool Google Forms add on to have if you want to transform a form into a Google Doc, Google Slides, or even a PDF. This can be helpful for differentiation and IEP modifications.
Snip
This one is a game-changer. If you've ever bemoaned the fact that you have to re-type questions from a textbook, scanned document, or novel, then Snip is the Google Forms add-on for you!
Simply "snip" portions of scanned documents and save the images to your drive for use in your Google Form. When it's time to create directions and/or questions in your form, simply insert the appropriate cropped bit of the scanned document into the form.
Timify.me
Timify.me allows teachers to embed a simple countdown timer into their Google Forms. The free version allows for 100 tests per month.
The premium feature allows for 1500 tests and also monitors students as they complete the form via their webcam.
Other Etc
The Other Etc add on allows you to add an "other" option to a multiple choice question. If none of the multiple choice options fit as the "correct" answer, students can type in their own responses.
I hope that this post has added a new idea to your teaching toolbox. If you are looking for more ideas for using forms in the middle school or high school English language arts classroom, you'll want to check out this related post.
Ready-Made Google Forms for Teachers
Want some pre-made Google Forms for your English classroom? I've already created several Google Forms that will help you to streamline your workflow, flip your classroom, and get to know your students!
You'll definitely want to add these to your cart:
Grab the forms bundle here from my web store: https://lindsayannlearning.com/product/google-forms-bundle-for-english-language-arts-distance-learning/
Or here on Teachers Pay Teachers: https://www.teacherspayteachers.com/Product/Google-Forms-Bundle-for-English-Language-Arts-Distance-Learning-4701524
---
Hey, if you loved this post, I want to be sure you've had the chance to grab a FREE copy of my guide to streamlined grading. I know how hard it is to do all the things as an English teacher, so I'm over the moon to be able to share with you some of my best strategies for reducing the grading overwhelm.
Click on the link above or the image below to get started!