Are you looking for games to play with a classroom community? Games in the classroom are a piece of a giant teaching puzzle in which I am finding a way to teach core skills, terms, concepts to diverse groups of students in a finite amount of time, with a district-required "core" curriculum, with the goal of making sure that all students are learning. 
Overall, I'm always asking the question "could it be cool?" because I want to find ways to give students choice and voice in the classroom, to be active rather than passive learners.
Backwards Plan Like a Boss
On a small or large scale, I always begin with the end in mind. What do I want students to know and be able to do? What is my goal for this lesson?
Then, I ask myself what format would be best for achieving that goal.
Games in the classroom are one possible strategy I might use to meet a variety of learning goals.
Sometimes, I use group games to play with a classroom. Group games can be used to promote (or re-establish community and connection between learners). Other times, a quick review of subject-specific language is the focus. Most of the time, I use games in the classroom to build critical thinking skills and allow students to demonstrate understanding of essential English language arts skills.
Why Use Games in the Classroom
"We're not entertainers," some might say.
"Games are a waste of time," some might say.
To this, I respond that we need to be using all means necessary to meet students where they're at. Games and learning (or demonstration of learning) aren't mutually exclusive.
And, as my coworker says, "all work and no play makes Jack a dull boy."
I hope you're ready because this post is chock full of fun games to play with a classroom in the middle school or high school English classroom.
Technology Games to Play With a Classroom
There are an increasing number of online platforms and apps designed to engage students in learning games.
Here are a few of my favorite technology games in the classroom. 
Reading Games
Pictionary
Increase the rigor of this game by having students draw symbols, characters, plot, themes, elements, etc. Then, once students in the group guess, they should find and discuss a related quote from the text.
Bring Your Own Book
This game is fun to have students play in literature circles or while reading a whole class novel, even as a fun game to play with independent reading books. Game cards provide categories such as "a ridiculous tabloid headline" or "a line in a random note."
Players grab their books and find a quote that fits with the category. A "judge" decides on the winning quote. To make this more than just a fun game, have the small groups of students then discuss their chosen lines/quotes or make connections between the lines/quotes chosen by all group members.
Currently, the game is not available for purchase, BUT the game site offers a free printable download (scroll down). You can also make your own categories pretty quickly (or have students create the categories).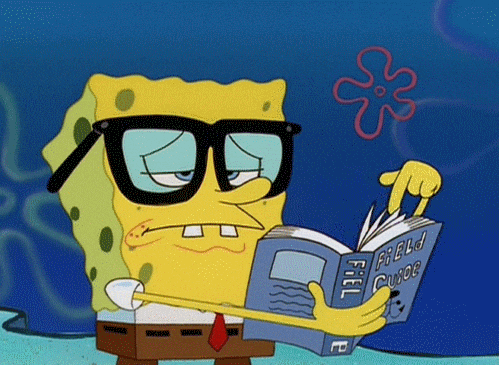 Oscar Awards
You can play up the theme if you like by creating an invitation, telling students that they're members of the Academy who will be voting on award winners, laying out a red carpet, etc.
Create award categories (or have students submit ideas).
Here are four award categories that work well:
Characterization
Memorable Moments
Meaningful Quotations
Voice & Style
Find 3-4 quotations to compete in each category (or have students submit nominations)
Have students cast votes for the winner in each category. You can have them defend their votes verbally or in writing. This is the most important step.
In the end, tally votes and reveal the winners.
Taboo
Make lists of important words from the reading, along with 4-5 words students cannot say when discussing the keywords (which could be a character, theme, etc.)
The objective of the game is for a player to have his or her group guess what the keyword is without using the "taboo" words or the keyword itself. As an added layer, upon guessing the word, students could briefly discuss the reading in relation to that word.
Manhunt
Tape quotations, terms, questions, text excerpts, etc. around the room on the walls, under desks…wherever you can. Be sure to number these!
Have students (or groups of students) number a blank sheet of paper with the number of items you want them to find. Then, turn off the lights and give teams of students a small flashlight. Students have to hunt for the items you've taped. When they find one, they should write it down on their paper and discuss or answer the question, writing down notes.
If your goal is to have students discuss at length, tell students that they need to find a certain number of statements instead of finding them all. You can also add "bonus" points for especially hard-to-find items or hold a raffle in the end by having each group turn in an answer sheet. Best or most accurate responses can win a small candy prize.
Games to Increase Student Engagement / Discussion
Playing Cards
If you're looking for a quick game to play in the classroom, use playing cards to facilitate literature circle discussions or Socratic seminars. Cards can be used for pretty much any discussion in which you want to ensure active participation. 
Give each student a certain number of cards. If you have a small class, one deck of cards will probably work. For larger classes, you may need to use up to three decks, depending on how many times you want a student to speak. For my class of 30 students, I use three decks of cards.
During the discussion, retain a master set of cards and call out criteria: a suite, color, number range, odds/evens, etc. Students holding a card that matches your criteria should "play" or lay down that card and contribute to the group. The goal is for every student to play all of his/her cards.
Post-it / Connect 4
This is a fun classroom game that can be used in a variety of different ways!
For this strategy, project a Connect 4 PowerPoint slide on the board. Or, if you're low tech, draw a 5×5 or 5×7 table on the board.
Then, as you discuss, ask review questions, teach grammar skills, quiz students on concepts and terms, or even during a small group activity, award groups of students with different colored sticky notes.
When a group has the power of the sticky note, they may go to the front board and place the sticky note in an empty square.
The goal is to connect four post-it notes of the same color in a row. If you want to up the ante a bit, you may allow groups to choose between moving another group's sticky note and placing down their own.
Castle Attack
Of all the games in the classroom, this one was my students' favorite last year. Like the Connect 4 strategy, it can be used with any number of different activities and skills. Leverage students' innate desire to compete by giving groups of students the ability to "defeat" other groups' castles.
Begin by having each group draw their best castle on a sheet of paper. Then, begin the activity of your choosing. Be very clear how you will award points to the groups (for a correct answer, for a number of minutes of on-task behavior, when you hear a really good insight, cited evidence, etc.).
If a group "wins" a point, they can either fortify their own castle or attack another castle. The goal of the game is to defeat as many other castles as possible. Three strikes and a castle is defeated. To make this clear, you can award points by giving the group a sticky note.
To fortify, students add a black sticky note to their castle. To attack, they draw an X on the sticky note and attach it (or have you attach it) to another group's castle. Castles that fall under attack, but have sticky note fortification simply remove one sticky note per attack and give it back to you.
Kill the Turtle
Despite its dark name, This is a variation of Castle Attack in which groups are each asked to draw a turtle on the front board with all appendages showing (feet, tail, head, shell).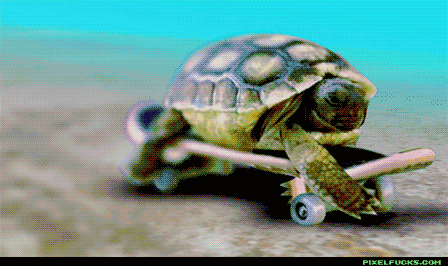 If a group gets a question correct, they may come to the board and erase one part of another group's turtle. Or, they may draw back one part of their own group's turtle.
If a turtle is completely erased, all is not lost. It can come back from the dead. The turtle that has the most intact parts at the end of the lesson wins honor and glory.
Argumentation / Debate Games to Play With a Classroom
Playing games in the classroom in conjunction with teaching argumentation and speaking skills works wonders to engage students.
Here are some of my favorite games, and be sure to check out this post for even more activities and persuasive topics.
Students compete to create the funniest memes. To make this more academic, have students save 2-3 of the memes that were voted as "funniest" and write a rhetorical analysis of each one.
Next, I've put together a bundle of favorite games to play with a classroom… These fun persuasion games help students practice rhetoric and persuasion skills. These really come in clutch when you're in the middle of a unit on persuasion or want to build in some team building and public speaking. Click on the link to check them out!
In the game of I Dissent, students vote on and argue over hot button issues, perfect for practicing argumentation skills in a fun way!
Another game of absurd arguments that can be used for not only persuasion and debate, but also for creative writing is Superfight. Check it out!
Writing Games to Play with a Classroom
Story Slam
Story Slam is a classroom writing game has plot twists and starter cards to get students started writing creative stories. Alternatively, Storymatic is a similar game that has, in addition to plot cards, "persona" cards that help students to create characters.
You can't go wrong with either game, and if having students write fiction stories these are a helpful addition to your classroom library. Even if you don't have a formalized fiction writing assessment in your class, you can have consistent writing time each week and use the pieces generated to have students practice sentence combining and sentence variation.
Man Bites Dog
If you've ever played the game Man Bites Dog you know how fun headline writing can be. In the classroom, I take this concept and have students practice writing concisely to craft attention-grabbing headlines for different audiences.
As a teacher, call out a specific audience and topic. Then, give students 4-5 minutes to generate the most epic headline possible (individuals or teams). You can turn this into a competition between table groups, have each student generate several headlines and submit the best one, or play around the world with headlines to see which one makes it the furthest. As you play, discuss the impact of diction on an audience.
Pitchstorm
Pitchstorm takes on a real world feel as students work to pitch movie ideas, combining character and plot, to executives who have secret notes about making the pitch idea more exciting. In this game, on the spot thinking meets creativity, writing and speaking skills.
I have my students first write down their script idea before pitching it to the exec who then will interrupt with additional requirements. For example, the writer may be asked to rewrite to include a piranha or an invisible talking penguin that only the main character can see.
Usually, students play this in groups, rotating the role of the executive. I've also played this with the whole class and take on the role of executive myself. This way, everyone writes and I hear the pitches, throw in additional requirements, and see which student or team can adapt the best.
Wing It
Wing It is a game of "extreme storytelling" that is not for the faint of heart. Students are challenged to come up with a way to get out of some off-the-wall situations and given three random "tools" to help them out.
Have students practice speaking and improv skills, creative storytelling skills, or work on grammar and sentence variation. You could even challenge students to use a certain number of vocabulary words in their escape plan, to use show vs. tell, to work on the use of transitions, etc. If having students write vs. riff in an impromptu way, you'll want to build in "rounds" and alternate between individual writing and sharing out/voting on who survives.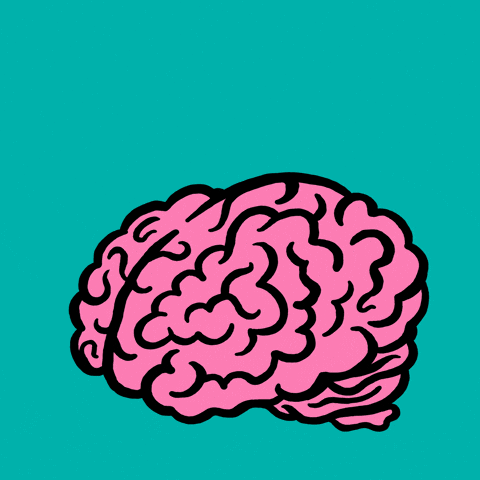 Magnetic Poetry
Magnetic poetry is a fun way to have students generate poems about a specific thematic idea, character or chapter in a novel. To modify this activity, have students compose an opening stanza and then switch desks. Then, challenge students to write an original stanza of their own to follow.
Metaphor Dice
Metaphor Dice: I wrote about this game in my previous blog post about poetry fun, but couldn't pass by another opportunity to give it a shout-out.
Created by Taylor Mali, a well-known slam poet, this game will have your students rolling dice to create fun and interesting metaphors. These dice are great for a unit on poetry, creative fiction writing, or memoir/narrative.
Alternatively, you could have students roll the dice to see who can come up with the best metaphor for a character in a novel and then come up with textual support to prove that the metaphor works well. I love this game so much that I'm planning to buy the Erudite Edition to challenge my students' vocabulary a bit.
Review Games
The gist of the classroom game known as "Bazinga" or "Zap" is that you have different cards with directions on them to add / subtract a certain number of points. Some teachers hold these cards in pockets. You can also just shuffle and stack them up. You can get creative and add silly directions instead of points such as "dance the YMCA" or "give the team with the least amount of points a high-five." And, of course, there is the "Bazinga" card which doubles the team's score if picked. Here is a website with a longer description of the game.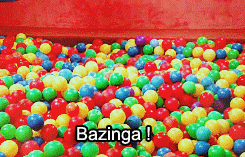 Stump the Teacher – At the end of a novel study, have students generate questions that will "stump" the teacher. Then, pit the class against the teacher to see who can answer the question the quickest.
Jenga – I'm sure that you've seen this one before, but it is worth a mention on my list! Number the blocks. Then, have students play, answering a question, discussing a quote, or defining a term that corresponds with the number on the block.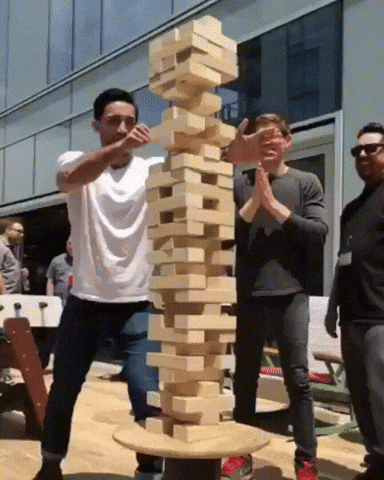 Vocabulary Games
Quicktionary is a fast-paced game in which students have to come up with words that meet three different, randomly-chosen criteria.
Free Rice is a site students enjoy because, as they're answering questions about vocabulary words, they are also donating rice to help end hunger.
Tried and True Classroom Games
Jeopardy
Everyone loves a good Jeopardy game. You can create content categories, pop in your questions, and even throw in a daily double! You can visit Jeopardy labs or learn how to make your own Jeopardy template in Google Slides.
To make this more than a review game, try putting quotations from a novel or article you're reading on the slides and having students practice making inferences, decoding, analyzing syntax and diction, etc.
You can also have the different literary lenses as the categories and put page numbers on the slides. This, then, becomes more of a discussion game as groups re-read a certain page to discuss it through the lens they're given.
Try making "claims" as a category. For each slide in that category, write a different claim a reader could make about the text. Then, groups work to find evidence proving that claim (with a time limit, of course).
Family Feud
I love playing this game to help students practice identifying connotations and analyzing diction. For each round, put a different quote or word to analyze (or copy larger excerpts on a sheet of paper and distribute these to students beforehand with the excerpts labeled for each round) and have students pick out loaded language or brainstorm the most useful connotations for analyzing a word.
Here is the free Family Feud template I use.
Must-Try ELA Games
If you loved this post, pin the image below to share these fun English classroom games with your friends. And, if you're like me, to remind your future self to try them out.
Rules for Teaching with Games in the Classroom
I hope you've found some new games in the classroom to enjoy.
As you use these games to play with a classroom, keep in mind that it's important to involve as many learners as possible. I like to use partnerships and teams to encourage active involvement. 
Also, make sure your classroom climate is conducive to healthy competition. We set ground rules in my classroom. No name-calling, shouting, or otherwise rude behavior.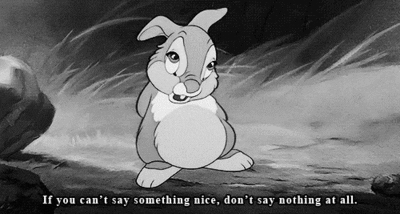 Next, set firm boundaries in terms of time and scoring. Keeping a game moving will help to maximize class time.
Finally, make sure to give students time to reflect on the game and their learning. It helps to set a learning target and make it clear to the students why you're playing the game. What skills does it help them to practice? Is it helping to prepare them for a summative assessment? If learners are clear on the why, they can reflect on the activity and their skills.
P.S. I do not advocate giving extra credit for games in the classroom. My high school students love candy, scratch-n-sniff stickers, cookie coupons for the cafeteria, or even an entry into a classroom raffle jar. 
---
I know how hard it is to do all the things as an English teacher, so I'm excited to share some of my best strategies for reducing the grading overwhelm.